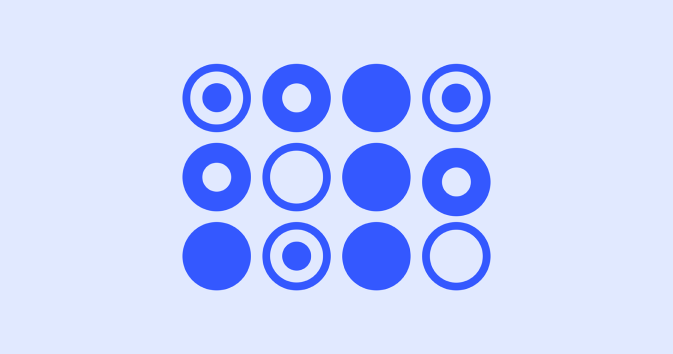 Are you paying six figures for your procurement solution system and still using emails and spreadsheets to conduct purchases? You are not alone. Studies show that most organizations face barriers in implementing procurement solution. Many businesses invest a lot of money in a procure-to-pay solution, only to be disappointed when their procurement inefficiencies such as high spend and time delays remain unresolved.

Failure to automate and streamline purchase and supply chain systems affects spend management. Not only does a manual and siloed system make it difficult to track expenditure across the company, but it is also prone to errors, inconsistencies, and duplications that inflate spending. Companies using such systems also lose opportunities to negotiate on bulk orders, thereby foregoing direct savings.

While a procure-to-pay solution comes with many benefits, it remains the onus of a company to choose the right system based on their needs, objectives, and stakeholders. This article highlights the main pitfalls that companies fall into when investing in a procure-to-pay solution, and what you can do to avoid these problems and ensure successful implementation of the right procurement system.

In this article, we are going to dive into:
Why Do Procure-to-Pay Solutions Fail?
The main reason behind the failure of procurement software is poor planning, system optimization, and implementation. These culprits are morphed in different ways at various stages of selection and implementation of the P2P solutions.
1. No Management Validation
Like any other important organizational decision, purchase-to-pay solution systems must have the approval of the company management before they can be implemented. Unfortunately, many companies do not prioritize supply chain issues. As such, related technology upgrades often encounter opposition from the top. Failure to convince senior managers of the importance of changing existing supplier management systems usually results in a lack of validation and cooperation during the implementation of new processes. Instead, they adhere to old ways of doing things.
2. Poor Onboarding Process
Managers, employees, and vendors who are expected to use the P2P system determine its success or failure. Without proper training, sensitization, and support, your colleagues can sabotage the use of the new P2P system. Additionally, a Tungsten report shows that it is normal for employees and suppliers to resist change — especially if new solutions are introduced without prior preparation.
3. Bad User Interfaces
Many employees and suppliers fail to use their procure-to-pay solution because of complicated software, poor system interfaces, and bad user experience. Most of the creators of SAAS programs tend to be technical professionals concerned with the complexities of different systems. If left to create a P2P system on their own, such professionals seem to rarely take into account the technical and knowledge deficiencies of the intended system users.
4. Lack of Automation and Integrated Systems
In many large organizations, different departments and external suppliers have independent operating systems and tools in place. Processes such as requisition, sourcing, procurement, and accounts payables are all managed by different departments. Furthermore, departments might be working with different suppliers that use their own independent systems.

In such scenarios, like when a new ERP system is introduced, most departments, vendors, and suppliers will often insist on sticking to their established processes. This is further exacerbated by the widespread use of paper invoices and manual systems.

Unless all the departments and vendors involved are forced to streamline their processes and use a unified automated system, it is practically impossible to enforce the use of a single P2P solution. Unintegrated systems ruin the essence of purchase-to-pay solutions because they create room for confusion, delays, and inflated purchases.
5. Spend Visibility and Reporting Challenges
The unintegrated and manual systems discussed above make it difficult to track spending and prevent access real-time data. Such outdated systems and processes mean that reports have to be obtained from diverse sources and compiled later.

Many procurement systems lack built-in reporting functionality. This limits what your employees can do with the system and forces them to generate reports manually. It is also difficult to get accurate, real-time data or conduct analysis with such systems. Companies also sometimes avoid procure-to-pay software that have an automated system and produce auto-generated reports because of pricing factors.
Like what you're reading?
Sign up to get the latest purchasing & payments content.
The Keys to Successful Implementation of Procure-to-Pay Software
Despite the challenges that some companies face when buying and implementing their procure-to-pay solution, the reduced maverick spending and time-saving benefits of these systems cannot be ignored. You only need to select the right P2P system for your company and implement it in the right manner. The following are some of the things to bear in mind if you want to reap from your purchase system of choice.
1. Start With a Needs Analysis
A SAAS or SAP solution will only work if it addresses your company's needs. Therefore, you need to know your current purchasing process and P2P process. This will help you establish whether you need a sourcing system, purchasing tools, vendor management system, or a full P2P system. You will also iron out budgetary issues based on the selected tool. Your needs analysis will reveal the gaps in your business process, supplier relationship, strategic sourcing, and spend management.

Knowing the current problems and the proposed procurement system's potential solutions will give you more leverage when trying to bring your management and team on board. Moreover, a needs analysis will also enable you to identify the right individuals who will be involved in implementing your procurement solution and their capacity to adjust to the new system.
2. Move to a Pilot Phase and Continuous Evaluation
Based on your needs analysis, you can choose a user-friendly system that fits the capacities of your organization, employees, and vendors. It is also important to conduct a pilot phase to test whether your software solution is feasible and compatible with your transaction needs and lifecycle. Once implemented, you will also need to periodically evaluate your P2P solution to ensure that you are reaping the intended results and conduct data-backed optimization.
3. Continue With Stakeholder Education and Involvement
Apart from conducting a pilot phase, you should also educate and involve your employees — as well as the vendors or suppliers who will be using your P2P solution. Involving all the relevant teams will help you get important user feedback and suggestions for the system.

Training and providing necessary information through videos, handbooks, and FAQs will reduce challenges for colleagues, vendors, and suppliers as they adapt to the new system. This will empower them to quickly adopt and implement your P2P management solutions.
4. Choose Full Automation and Integration of Purchase Requisitions
If you really want to reduce inefficiencies through a procure-to-pay suite, then opt for an automated and integrated solution. Making sure that every department in your company and external team uses the same procure-to-pay software will ease its implementation and improve your procurement processes. You will also have access to data, making it easier for your employees to avail reports upon request.

Automation should include a mobile approach to allow all relevant stakeholders to access the system from anywhere they have an internet connection. This will reduce delays in decision making and approval of requisitions. In addition, your automated P2P solution provider should advise on the best way to migrate and store your data when transitioning to the new system. Given the sensitivity of data, migration and storage should be done in a secure manner.

When done right, automation and integration will enhance transparency, cutting out bureaucratic delays. It will facilitate timely payments and deliveries while giving your employees time to focus on other important duties.
5. Appoint a P2P System Manager
A good procurement system is only as efficient as the people managing it. Unless you appoint specific people to be accountable for the proper implementation of your P2P system, you will end up with poor implementation and blame games amongst employees and different departments. If your organization has no supply chain department, you can allocate this task to the finance team or outsource management services, preferably from your procure-to-pay solution service provider. Alternatively, you can hire an in-house team or form a department tasked with handling all your e-procurement matters, depending on the scope of your needs.
6. Plan Compliance and Policy Reforms
Regardless of how well you prepare your employees, vendors, and suppliers, you will still encounter some form of resistance during the implementation of your new procure-to-pay solutions. Some suppliers and vendors might insist on using their own system while your employees may fail to adapt to the new way of doing things.

This calls for compliance and policy reforms compelling everyone to adhere to your new contract management and procurement process. If anyone comes with a non-purchase order invoice, you can refer them to the new invoicing and three-way compliance requirements. You risk failure if you compromise on this, and your P2P system might never be used. The best way to introduce these reforms is to communicate them to all the relevant stakeholders and employees at least three months before they come into force.
Start Looking for the Spend Management System That Fits Your Needs
Ultimately, choosing a procure-to-pay solution that addresses your needs and involving your team and external stakeholders will ensure the success of your procurement management system. Order is a user-friendly, intelligent spend management system that will give your finance and operations teams full visibility into tracing and managing all their purchasing needs. It will also give other departments easy traceability of their spending. You can literally make purchases and pay for your goods on one platform. Invoicing is done once a month, making everything hassle-free. A procure-to-pay solution is closer than you think, and it starts with a demo of the Order platform.