Order Capital
Access Capital Without the
Wait or Paperwork
Unlock extended net terms for all vendors and up to $500k in cash with Order Capital, an easy and affordable partner in your business' growth.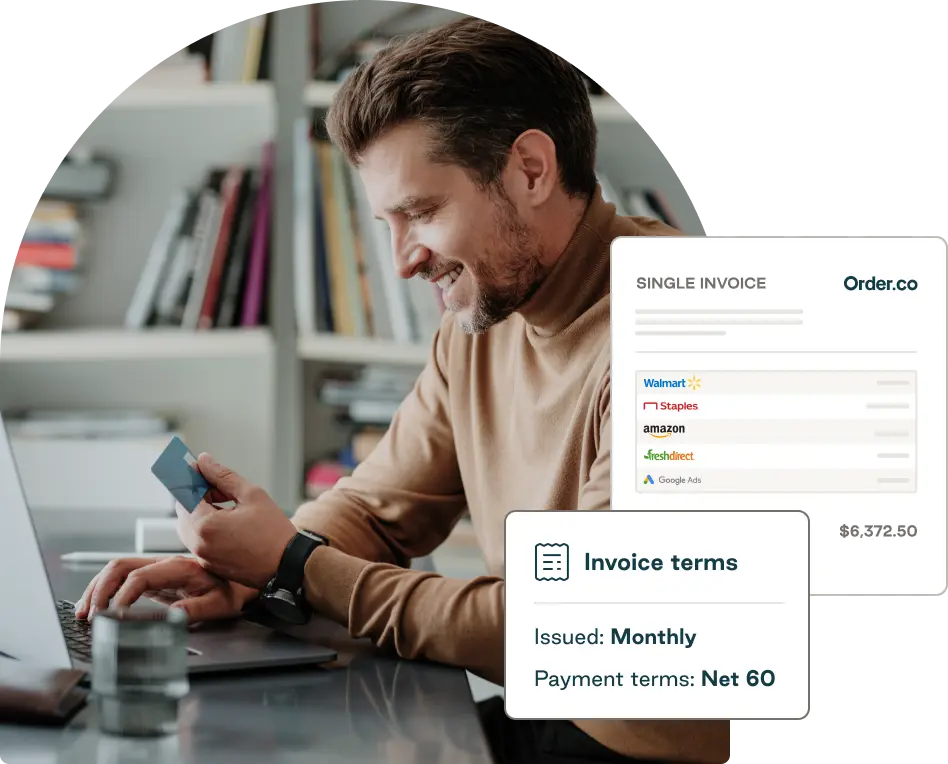 Get more time to pay
With extended payment terms for all vendors on the Order.co platform, your team will never scramble to organize payments or negotiate terms again.
Unlock an extra 30, 45, or 60 days to pay
Universal net terms for all vendors paid via the consolidated bill
No disruption to pre-negotiated terms with specific vendors
Approval in as little as 2-3 days and no paperwork required
"Order.co's net terms have really helped our cash flow strategy. Instead of having a $300k bill at once, we can split up our payments so that they are easier to manage."
Staff Accountant High Level Health
"Money always seems to leave as soon as it comes through the door. An extra 30 days to pay makes it easier to take care of things at the end of the month."
Director of Marketing ARUNA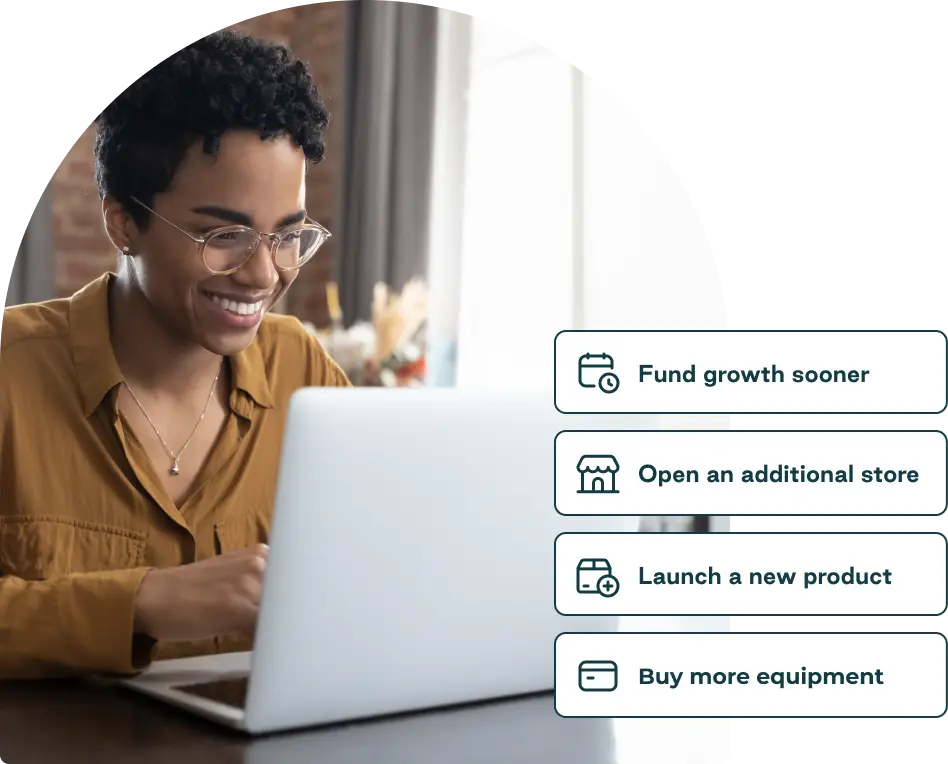 Get the cash you need to grow
Access up to $500k in capital directly to your bank account. Pay Order.co back over 6-12 months and with a competitive cost.
Spend at your discretion — from location renovations to THC inventory
Flexible payback schedule that works in line with your revenues
Approval in as little as 5 days and no paperwork required
No surprise fees, no long waits, no warrants…no hassle
Grow your business with Order Capital
Learn more about how to manage efficient spend, improve purchasing workflows, and make strategic decisions that fuel your business's growth.
Frequently asked questions
At this time, Order Capital is only available to Order.co customers.
If you're interested in learning more about how Order.co simplifies what businesses buy, how they buy it, and the way they pay for it, schedule a demo today.
When cash is tight, businesses can't invest their efforts and resources into bigger, revenue-generating opportunities. Leveraging Order Capital's extended net terms or cash advance enables you to free up cash flow, invest in important initiatives, and ultimately, pull revenue forward.
Some examples how businesses use Order Capital as a springboard for growth include expanding to new locations, buying more inventory, and launching a new product line.
If you're interested in learning more about how Order Capital can benefit your business, speak with our team today.
Both extended net terms and the cash advance offer you easy and fast access to capital. If you've got a temporary cash flow crunch because a big customer delays payment or an unexpected expense hits, quickly extending net terms on all of your spend on the Order.co platform can be the perfect solution to help AP and finance teams manage the storm. If you need a greater amount of cash to make a large purchase that will take a few months to a year to payback, a cash advance better serves that purpose.
It's not unusual for businesses to take advantage of both extended net terms and the cash advance because they serve different business needs. If you'd like to learn more about Order Capital and which solutions are best for your business, schedule a quick chat here.
Order Capital offers extended net terms and cash advances at very competitive rates.
Depending on the terms you prefer and the cadence you choose to be invoiced, the rate for extended net terms ranges from 1-3%.
The cash advance is offered at 7-8% cost of the total amount granted — paid back on a flexible timeline and sensitive to your monthly revenues.
Order Capital's cash advance is not a loan. Businesses prefer Order Capital's cash advance over a loan because:
Order Capital does not charge interest — just a flat fee based on the amount of the cash advance.
Payback is tied to your performance. While we target payback in 6-12 months, the amount due every month is based on actual monthly revenues. Meaning, if revenue is slow, you'll have more time to pay Order Capital back.
As your partners in growth, Order.co wants to make sure that the payback period works well for you and your business. Typically, we structure the payback period to span between 6-12 months.
If you're interested in Order Capital's cash advance but had a different payback period in mind, schedule some time with our team to explore other options.
Order Capital has a very quick and easy approval process — with no paperwork required!
After you share basic financial data digitally, the Order Capital team will be able to grant approval for extended net terms in as little as 2-3 days, and as quickly as 5 days for the cash advance.
We understand that $500k might not be enough cash to fund your growth plans. Please schedule some time with our team to chat more about the amount of financing you'd like to access with Order Capital.