More Than Spend Management Software
Modernize your spend management system with software that eliminates manual purchasing and payment tasks, reduces costs, and gives your team complete control over your spend.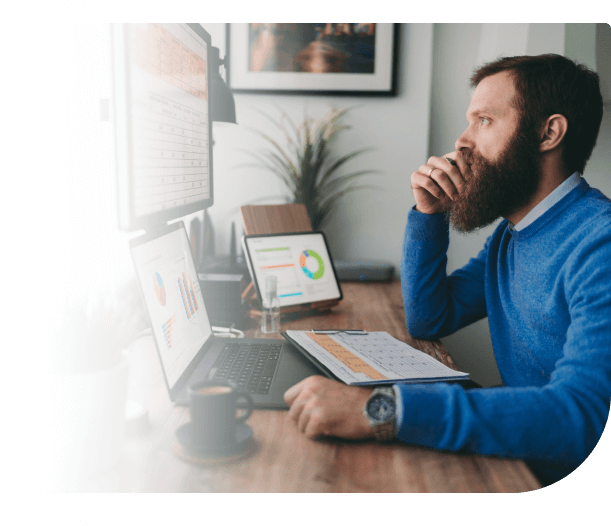 All the tools to improve your spend management system
Procurement management

Save time and reduce costs by automatically generating purchase orders, accessing all your vendors in one catalog, and instantly sourcing the best prices.

Approval workflows

Place purchases faster and maintain spend oversight with custom approval workflows. No more order requests getting lost in your inbox or spreadsheets.

Budgets & reporting

Proactively control your organization's spend and access spend insights by user, location, cost center, or vendor with real-time budgeting and reporting.

Invoice management

Automate your payments with one consolidated, perfectly-coded invoice for all your vendors. No more cutting checks, chasing signatures or paying late fees.

Accounts payable automation

Improve data accuracy and expedite invoice reconciliation with automated GL coding, effortless 3-way matching, and integrations or data exports with your accounting systems.
Purchase with purpose & drive efficient spend
Stop wasting time with manual purchase-to-pay processes. Order.co enables you to easily create, approve, issue, track, and pay for all of its orders in one place.
What makes Order.co different than Spend Management Software?
| Features | Spend Management Software | |
| --- | --- | --- |
| Procurement Management | | |
| Approval Workflows | | |
| Budgets & Reporting | | |
| Invoice Management | | |
| AP Automation | | |
| Net Payment Terms | | |
| Audit Trails | | |
| Product Savings | | |
Frequently asked questions
Spend management software helps businesses categorize, quantify, and analyze sourcing and procurement data across your organization. Moreover, it allows finance, operations, and procurement teams to reduce costs, improve efficiency, and plan more effectively.
In addition to gaining clarity into your spend, a spend management platform also improves the overall procurement function to reduce costs and source savings. When a
strategic spend management system
is properly implemented, businesses will experience many benefits, including:
A simplified purchasing process, with streamlined order requests easier and faster order processing.
Preferred vendor sourcing for more efficient vendor evaluations and negotiations.
Better supplier management that clears busywork off your team's plate and gives your team more time to tackle larger, impactful procurement initiatives.
Improved inventory management to reduce issues like last-minute purchase requests and operational delays.
The most common features of a spend management system include procurement, approval workflows, invoice management, expense tracking, spend analysis, and budgeting and forecasting.
Related resources
Learn more about improving your spend management system with Order.co.
See Order.co in action
Book a demo to catalyze your business's growth potential.
"*" indicates required fields