10 Top Spend Management Software Solutions for 2022
Spend management software lets companies track and control business expenses automatically. Learn about ten tools with the best results for mid-market in 2022.
Written by:
Mark Saltarelli
Last Updated:
March 16, 2023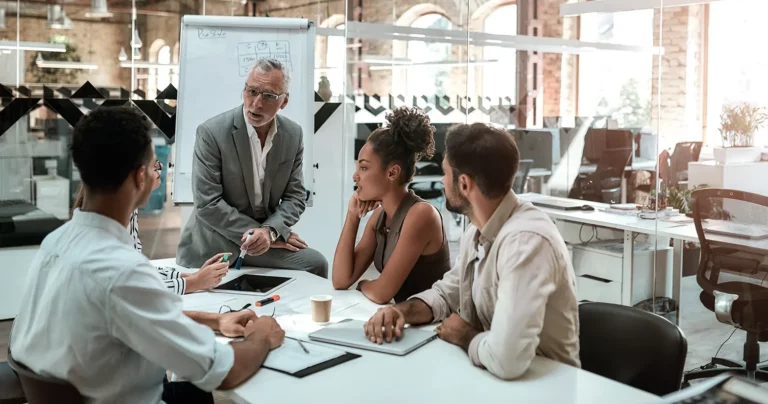 When it comes to managing company revenues, it's not just about what you sell but what you save. Spend management is vital to making the most of every dollar—conserving capital to fund meaningful investments, drive growth, and improve cash position.
Technology makes it easier than ever to accurately and automatically track business expenses, identify trends, and make good choices about capital allocation.
Yet, with so many spend management software tools available for the mid-market, choosing between options can be difficult. We've compiled a list of the top 10 spend management tools to help you make informed decisions.
With real-time spend data and line-level spend coding, Order.co combines the best features of a stand-alone spend management system with the power of procurement software in one dynamic tool. This unique combination of functionality positions Order.co among the best spend management tools available to the mid-market.
If Order.co sounds like the right tool for your organization, you can learn more by scheduling a demo. To check out the rest of the list, read on.
1. Order.co
Spend management through the Order.co platform makes it easy to curate spending. Order.co offers pre-approved and preferred vendors, streamlines the requisition and purchase orders approval process, and automates invoice payment for any volume of purchases flowing through your organization.
The platform offers centralized spend analysis features that allow you to extract real-time data insights from your procurement process so you can analyze trends. Plus, see your spending by category, user type, department, location, or project. The procure-to-pay features of the system allow users to get the products they need through approved channels, route approvals, and make payments automatically to save time and reduce errors.
Pros:
A fast and reliable onboarding process allows any user to begin ordering and routing requests.
Automated features such as pre-populated vendor list options, approval routing, and one-click invoice payments make strategic sourcing and end-to-end spend management easier.
Cons:
Reporting options are slightly limited, though the development team is responsive to user requests for expanded capabilities.
2. Airbase
Focused on the needs of companies "from startup to IPO," Airbase offers a scalable solution to spend management. This is particularly true in spend management aspects such as accounts payable, corporate card programs, and employee expenses. The platform bills its services as an all-in-one solution for non-payroll spend.
Airbase serves customers from the computer software, IT services, Financial services, and Automotive industries.
Pros:
Many users appreciate Airbase's ease of use, allowing managers to approve and review spending across their team with just a few clicks.
The system provides at-a-glance visibility for expense spending, with a single approval workflow for all types of spend.
Cons:
Users report a bit of a learning curve with implementation and use, such as difficulties uploading receipts through the system. But as a newer system, reports of occasional bugs are to be expected.
Corporate card options are limited to pre-paid procurement cards. Some users would like to see expanded capabilities for this feature.
Ebook
Choose the Right Procurement Technology With This Decision Matrix
There are A LOT of procurement softwares out there. Make sure you're choosing the right one for your business.
Download the guide
3. Brex
Brex offers a five-in-one solution for customers looking to manage budgets and expenses through a card-based business spend management system. The credit card limit system uses company cash flow to provide card-based spend services for global employees without personal liability requirements.
The system offers managers real-time spend visibility and approvals with a useful mobile app. This allows them to "manage by exception" when dealing with limited instances of maverick spend versus issuing approvals for individual purchases.
Pros:
The system is easy to use regardless of user level (whether buyer, manager, or Finance leader).
The customer service team is quick and responsive to issues such as login difficulties, card replacement requests, and trouble using the system.
Cons:
Reporting requires improvement in managing multiple user accounts on the admin side. For instance, reporting for individual users requires manual sorting and searching rather than individual spend reports on demand.
Expense receipt uploading through the mobile app does not always work as expected. This requires users to wait to upload (in cases of connectivity issues) or to find a workaround to import receipts.
4. Spendesk
All-in-one tool Spendesk provides solutions for managing individual employee spend. This includes employee spend challenges, corporate card service, invoice payments, spend approval workflows, reimbursements, budgeting, pre-accounting, and compliance features.
The system makes it easy to submit expense reports, track spending automatically through corporate cards, and pay invoices. It offers an app for inputting new expense data and integrates with Slack to route directly to these channels versus email.
Pros:
The app-based interface is quick and easy to use, allowing employees to upload and route their expenses for approval.
The ability to quickly spin up virtual cards for large purchases takes the burden off of employees. No more buying on a personal card and waiting for reimbursement.
Cons:
The receipt upload feature has some quirks, with incorrect amounts or coding reported by multiple users.
A few users have requested the ability to look at reporting for personal expenses and historical expenses.
5. TripActions
For businesses with significant corporate travel programs, TripActions provides one-platform support for travel, corporate card, and employee expense management. The global system helps organizations reduce their spend on the travel category, keep employee finances safe, and improve productivity for in-the-field staff.
The platform pairs a SaaS approach to spend management with a built-in travel booking component. It provides user rules and settings to keep bookings within policy. Users can access 24/7 live support from travel agents for booking or changing flights, hotels, transportation, and more.
Pros:
The travel platform has a wide selection of hotels, cars, and other travel providers to make booking easy. On the back end, all employee bookings on corporate cards flow to detailed reporting for accounting.
The phone app makes it easy to submit expenses in the field for quick reimbursement.
Cons:
Some users report difficulty reaching live agents or receiving adequate service in the case of delays or cancellations.
Back-end systems do not always work as expected. For instance, managers cannot see spend data for members of their departments. It is challenging to edit GL codes when changes are required.
Ebook
Choose the Right Procurement Technology With This Decision Matrix
There are A LOT of procurement softwares out there. Make sure you're choosing the right one for your business.
"*" indicates required fields
6. Ramp
Finance automation platform Ramp provides a five-in-one software solution. It consolidates corporate cards, expense management, bill payments, accounting, and reporting into an integrated solution. Unifying these systems into a single tool allows finance teams to close their books faster and more efficiently.
Pros:
The spend rules and spend reporting features are easy to use and granular enough to support organizations with multiple locations. Analysis features are available by team, individual, or category.
The card offers cashback benefits to help save money across the organization.
Cons:
The bill payment system is currently limited to domestic vendors, which creates friction in organizations with international vendors.
Some users would like the ability to earn loyalty miles for travel, a feature not possible when using a Ramp-issued corporate card. Some users feel that the cashback and benefits offered are not competitive for high-spend organizations (compared to rewards for American Express cards).
7. Mesh Payments
This all-in-one spend management platform creates control and visibility in every transaction. With automation for the most time-consuming tasks, Mesh Payments allows finance users to streamline payments for travel, supplies, vendor payments, tail spend, and more. It also categorizes spend, conducts expense receipt matching, and has one-touch invoice reconciliation functions.
The system issues virtual and physical prepaid cards with pre-set spending limits, allowing employees to self-service purchases while automatically routing all spend information back to the system.
Pros:
Virtual and physical cards offer safer alternatives to sharing actual credit card information via unsecured means.
Visibility into spending by vendor, category, or department allows for a quick and comprehensive view of company finances.
Cons:
Integration selection leaves something to be desired. Users want to see integrations with large systems such as Quickbooks and ERP providers.
Some users would like more in-platform analysis and visibility without the need to download data into Excel for analysis.
8. Divvy
Like many tools in this category, Divvy pairs expense management software with a proprietary business card to create automatic reporting for expenses. The system allows admins to set and enforce budgets for users to control spending before it becomes an issue. This system also provides cashback rewards for users on par with those provided through other card-centered spend management tools.
Pros:
Users report the system as flexible to set up and easy to use, even for small business teams just getting started with expense reporting.
The secured cards give small businesses a way to build credit and issue corporate cards with lower risk than other methods of expense and reimbursement.
Cons:
Multiple users have reported becoming locked out of new accounts without explanation. Calls to customer service to resolve issues have not been satisfactory. Errors in setting up funding accounts or delays and posting payments may temporarily lock out the use of all cards.
The system does not handle fraudulent charges gracefully. Fraud detection falls below reasonable expectations, and because Divvy is not a banking institution, the fraud resolution process can be disruptive.
9. PayEm
PayEm provides end-to-end spend management using a smart credit card system. Finance can approve, track, and manage vendors, pay for subscriptions, and approve funding requests from users in real time.
One unique feature of the system allows administrators to set up a dedicated virtual card for each vendor. This allows them to designate budgets and limits individually and prevent overspending by getting a notification when a card is nearing the limit. It also offers subscription monitoring for employee apps, automatically canceling dormant subscriptions.
The system provides real-time spend data and integration support for other systems, such as ERP platforms. Spend data is searchable and sortable by vendor, users, category, etc. Live user support is available for implementation and issues using the system.
Pros:
PayEm allows users to quickly and easily scan out-of-pocket expenses and route reimbursement requests through the system without extra steps or delays.
The system fully integrates with NetSuite, allowing users to issue and manage PO creation and reconciliation within the PayEm system.
Cons:
Several users point to bugs in the system and issues with implementation consistent with adopting a newer tool. Customer service is reportedly responsive to issues and works to find a resolution.
While international payments are available, users would like the ability to assign cards with international currencies. This feature is not currently available.
10. Custodia
The AI-driven Custodia spend management system allows small businesses to achieve "digital finance" with automation and company spending limits to empower employees while keeping spend under control. The system offers a mobile app that allows users to enter estimated purchase details directly, place the purchase on a proprietary card, and send the transaction through for approval and spend tracking.
Pros:
Real-time expense tracking means that budgeting and approvals occur instantly. Employees can spend and keep track of expenses automatically.
The system is highly customizable and offers intuitive AI features that make reporting and budgeting faster.
Cons:
The setup and UI can sometimes confuse less tech-savvy users. Specifically, setting up MCC code rules takes time to learn and configure.
The system sometimes miscodes spend categories and must be manually adjusted.
Improve spend management with Order.co
Spend management solutions make the purchase and expense tracking process simple and efficient. With Order.co, you get the increased productivity of curated sourcing from pre-approved vendor purchasing options, paired with granular, real-time data to understand spending. Easy and accurate GL coding and robust analysis features make it easy for Finance to control costs across any number of users, departments, or locations.
If you've considered your options and are ready to learn more about using Order.co to enhance your spend management experience, schedule a demo of the Order.co platform today.
Get started
Schedule a demo to see how Order.co can simplify buying for your business.
"*" indicates required fields