Procurement Software to Simplify Purchasing for Your Business
Modernize your procurement system with software that reduces manual procurement tasks, saves money on purchasing, simplifies procure-to-pay processes, and gives you complete control over your spend.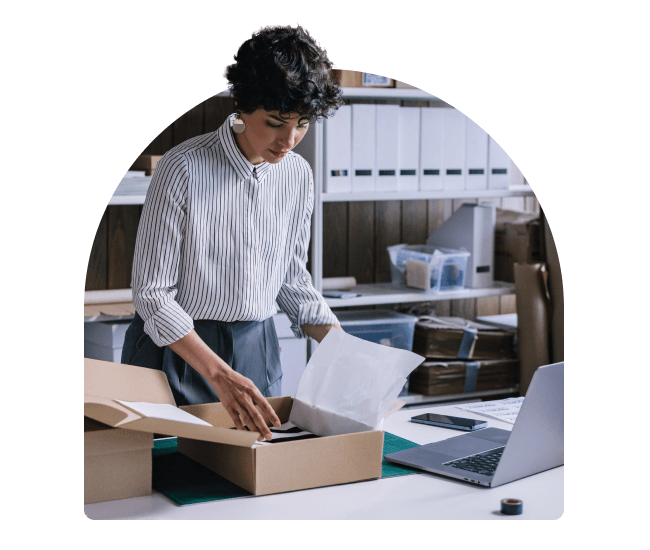 Improve your procurement system with tools your team will love
Purchasing automation

Save time and remove manual errors by automatically generating purchase orders, setting recurring orders, and instantly sourcing the best prices.

Rule-based approvals

Place purchases faster and increase spend oversight with custom approval workflows. No more order requests getting lost in your inbox or spreadsheets.

Spend analysis & budgeting

Proactively control your organization's spend and access spend insights by user, location, cost center, or vendor with real-time budgeting and reporting.

Order management

Manage your orders with greater visibility throughout the entire purchasing lifecycle, from approval to fulfillment to delivery.

Integrations & exports

Take manual data entry out of book close with integrations and exports from your Order.co invoices to your accounting system.
Purchase with purpose & see into your spend
Stop wasting time with manual procurement processes. Order.co makes it easy to create, approve, issue, track, and pay for all of your orders in one place.
How does Order.co compare to traditional Procurement Software?
| Features | Procurement Software | |
| --- | --- | --- |
| Purchasing Automation | | |
| Approval Workflows | | |
| Spend Analysis & Budgeting | | |
| Order Tracking | | |
| Integrations & Exports | | |
| Spend Management | | |
| Strategic Sourcing | | |
| Catalog Management | | |
| Invoice Management | | |
| AP Automation | | |
| 3-Way Matching | | |
| Net Payment Terms | | |
| Product Savings | | |
See what our customers are saying
Frequently asked questions
Companies looking to reduce costs and strategically grow their business will
not simply purchase
the items that they need, but procure them. Procurement is the process of sourcing and securing products, while creating controls that protect against cost inefficiencies and risk. Procurement software allows businesses to electronically source products, approve purchase requests, place and manage orders from a variety of vendors, and pay vendors — streamlining the entire
procure-to-pay process
.
Procure-to-Pay software centralizes and automates the entire purchasing workflow, from selecting an item to purchase to submitting a payment to a vendor. Software users can access a catalog of items that were pre-approved by management. Then, they can request and place orders, all the while staying within their budgets, which are easily accessible and updated in real time. Procure-to-Pay software eliminates the manual PO, approval, and payment process, significantly decreasing time spent on invoice reconciliation.
The benefits of implementing an
e-Procurement software
include:
Cost savings: e-Procurement software protects the bottom line since you'll be partnering with pre-approved vendors with negotiated terms.
Fewer manual errors: With automatic purchasing and payments workflows, there is less room for manual error, decreasing the likelihood of duplicate orders, missed payments, and duplicate payments.
Eliminated unapproved spending: When orders are able to be placed faster and with a streamlined approval process, buyers to get what they need quickly — eliminating unapproved purchases or orders placed off-catalog.
Spend analysis and reporting: You can easily generate spending reports and conduct a wide range of spend analyses, since all of your purchasing and payment data is in one place. With better data visualization, businesses can forecast, plan, and budget more effectively.
There are many procurement software solutions on the market, each with distinct strengths and drawbacks. The best procurement software can:
Power strategic sourcing and better supplier relationships
Identify cost savings and increase profitability
Reduce risk of supply chain disruption and help with managing inventory
Automate cumbersome contract management processes
Introduce procurement teams to process improvements that they can implement
Look at this data
on some of the best procurement solutions out there for growing organizations, based on rating from G2, a trusted software marketplace.
Related resources
Learn more about improving your procurement system with Order.co.
See Order.co in action
Book a demo to catalyze your business's growth potential.
"*" indicates required fields