5 Steps to Strategic Spend Management
The secret to healthy business growth is keeping as much revenue in the bank as possible. That means keeping track of your spending down to the line item.
Written by:
Mark Saltarelli
Last Updated:
June 5, 2023
The secret to healthy business growth is keeping as much revenue in the bank as possible. That means keeping track of your spending down to the line item. It can be a huge task, even for smaller companies, but with the right tools and approach, it can be done. So, how do you begin to collect and contextualize spending data, and what are the consequences if you don't?
Today, we're covering the finer points of spend management and sharing the most effective ways to optimize the spend management process to get your data in order. These strategies can be implemented all at once or rolled out over time. All of them will improve your spend visibility and allow you to cut excess and rogue spending, and bring your buyers, approvers, and finance teams into better alignment.
By the end of this article, you'll know:
What spend management is, and why it's important to your financial health
How improving your spend management can make life easier for your Procurement team
Five ways you can improve your spend management today
Download the free ebook: The Complete Guide to Procurement Management KPIs
What is spend management?
Spend management is the process of categorizing, quantifying, sourcing, and analyzing procurement data across your organization. Spend management isn't a single process, but rather a system of processes that allow finance and procurement teams to look at spending data, reduce waste, improve efficiency, and forecast & budget more effectively.
Good spend management allows you to see how much the company is spending at a given time, get line-level clarity on where the money is going (by category, location, department, etc.), and fully understand the long-term impact of spending on company growth.
How do organizations categorize spending?
When it comes to spend management, not all spending is created equal. Expenditures for most businesses fall into four major categories: Direct, Indirect, Tail, and Rogue Spend. Each category forms an important part of your overall spending practice and requires different methods to track and manage. Let's take a closer look at each.
Direct spend: Direct spend is the amount of money your company pays to acquire the raw materials and goods needed to create products. It typically makes up the largest portion of spending in your organization.
Indirect spend: Indirect spending is the large-dollar purchases you make to keep the business running. These costs can't be directly tied to the cost of your end product, but they're still important. Indirect costs are things like operating expenses, services, maintenance, and technology.
Tail Spend: These are the 80% of purchases that make up a big portion of your budget — up to 20% of your overall procurement spending. These expenditures don't fit nicely into larger categories. They may be infrequent or one-off, with dollar values too low to go through the larger procurement approval process. Managing tail spend is challenging, but can ultimately reap big rewards in realized cost savings.
Rogue Spend: This is the most difficult spending to tame — and the most important. Rogue or maverick spending are purchases that should fall into indirect spending, but occur outside of the procurement process. This might be tech purchases that go on a corporate card or emergency equipment purchases that end up on an expense report.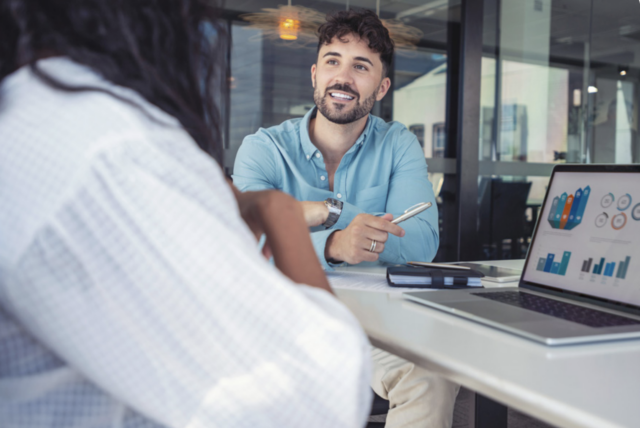 Ebook
The Complete Guide to Procurement Management KPIs
Dive deep into how your team can benefit from tracking procurement KPIs, the 15 most important KPIs to track, and a detailed worksheet to help you calculate which KPIs suit you!
Download the ebook
Why is spend management strategy important?
"Watch the pennies, and the dollars will look after themselves." It's an old adage, but an excellent guiding principle for controlling costs. Spend management is essential to controlling costs at every level of procurement — from large capital purchases to small incidental purchases.
As outlined above, the most damaging spending falls into the "pennies" category — the small, hard-to-track purchases that make up a considerable portion of your overall spending. Tracking these smaller-value purchases and finding ways to consolidate them for better leverage is vital to getting a handle on expenditures.
Good spend management solutions can also reduce wastful spending. It can surface issues such as redundant purchasing, unused or underutilized software, accidental orders, missed payments, and processing errors that siphon time and money away from your business. With full visibility, you can make payments early and take advantage of early payment discounts from suppliers.
The impact of poor spend management strategy
Running your business without an effective spend management strategy is essentially the same as putting your home expenses on your credit card without keeping an eye on the monthly statement. You could possibly remain profitable without implementing intentional spend controls, but you'll have no idea when things will change or how close to the edge you're coming.
Companies, especially growing ones, sometimes get serious about spend control once they've hit a tight situation or a business disruption. If these issues persist, they can lead to business-busting issues such as budget overruns, erratic cash flow, supply chain management issues, and deteriorating customer confidence.
Keeping a handle on spending is the only way to ensure you have the money to deliver on your promises, grow your team, enhance your product offerings, and weather inevitable economic storms.
How spend management strategy improves procurement
One of the high-priority goals of procurement is to reduce costs and find savings. Not only does intelligent spend management achieve this aim, but it also serves to improve the overall procurement function in several ways, including:
Having systems in place simplifies the purchasing process, making requests easier and faster to process.
Preferred vendor sourcing makes the evaluation and negotiation process more efficient, and reduces negotiation and implementation timelines.
Better supplier management practices relieve some of the busywork, which gives your teams more time to tackle larger, impactful procurement initiatives.
Improved inventory management creates better alignment with the supply chain and manufacturing functions, reducing issues such as last-minute materials requests and production delays.
Top 5 effective spend management strategy ideas
Process improvement doesn't have to happen overnight. Often, you can roll several smaller, impactful strategies out over time, integrating them into your current management practices and bringing teams up to speed organically.
Here are five easy-to-implement strategies you can use to improve your process and to better understand and control company spending:
1. Implement strategic sourcing
Strengthening your supplier relationships is one of the easiest and most impactful ways to realize long-term savings and improve risk management.
To begin this process, collect data on the contracts and suppliers your company currently uses for sourcing goods and services. This can be achieved by contacting department heads and asking for their top 10 or 15 suppliers. Once this data is collected and centralized (this can be as simple as a spreadsheet with the data) you can see areas of overlap such as:
Redundant contracts with a single supplier
Similar tools used by separate departments
Double-ordering for common supplies
Unused, auto-renewing software tools or licenses
From these simple discoveries, your organization can reduce the overall list of suppliers it works with to a curated, preferred list. Once done, you'll be able to leverage:
Improved pricing and volume discounts
Better contract terms with preferred suppliers
Reduced costs for invoice processing and payment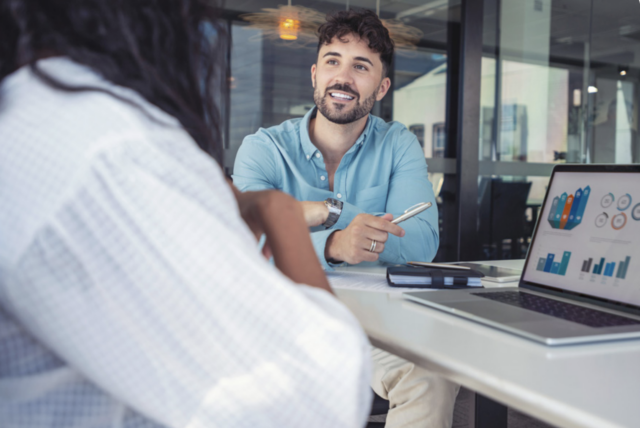 Ebook
The Complete Guide to Procurement Management KPIs
Dive deep into how your team can benefit from tracking procurement KPIs, the 15 most important KPIs to track, and a detailed worksheet to help you calculate which KPIs suit you!
"*" indicates required fields
2. Define your spending process
If you want buyers and stakeholders to follow the rules, they need to be clearly spelled out. The first step to creating a spend management strategy, therefore, is to establish the guidelines and guardrails for spending activities within your organization.
Spending rules don't have to be complicated, but should be reasonable and well-defined. Common parameters for spending include defining:
Where and how buyers can make small purchases (for instance, through a curated catalog or approved vendor list).
Who is authorized to complete and submit purchase orders.
What thresholds exist for purchases, and the approval process based on dollar value, department, etc.
3. Standardize your approval process
Once you know how spending should be conducted, you need repeatable workflows for getting purchases approved. Depending on the type of purchase, you may require sign-off from one or more responsible departments: IT, Security, Legal, and Finance.
Some solid steps in creating an effective approval process include:
Creating a standard intake form for new requisitions. Make sure the requisition form has space for all information necessary to review and close the deal.
Defining when and how approvers should engage with purchase requisitions, and who is authorized to kick off the purchase process.
Outlining each department's requirements for approval. Some examples of these specifics may include:
Legal needing specific language or review for new supplier contracts, or special approval for multi-year contracts.
IT requiring certain hardware specifications for purchases.
InfoSec requiring a completed supplier questionnaire before implementing new software or peripherals.
Finance conducting negotiations for contracts exceeding a certain dollar amount.
Creating a communication plan for when there are issues with the requisition or more information required to proceed.
Implementing a post-close contract management process to input purchases into your spend management system and track important information like renewals, pricing, and contract terms.
By outlining a simple and repeatable process, your stakeholders will always know where they stand, which hopefully will reduce the occurrence of rogue and unrecorded spending.
4. Track and analyze Spend
First, be sure you have all contracts and spending gathered into one place, and a process for integrating new deals into the tracking system. From there can use the data to build accurate forecasts, improve budgeting, and conduct in-depth spend analysis. With comprehensive, real-time data at your fingertips, you can:
Identify areas where spending exceeds budgets or expected amounts — by location, category, department or other parameters.
Find ways to streamline your procurement and purchasing processes to realize cost savings opportunities.
Develop effective KPIs to track how well the company is meeting its spending and revenue goals.
Perform price benchmarking and supplier analysis to ensure you're getting the best price on goods and services.
Prepare financial statements and conduct audits more efficiently and with fewer manual processes.
5. Automate the process
As your organization scales, spend management and procurement software can take the burden off your procurement, accounts payable, and finance departments. Automation digitizes the procure-to-pay process, removing the need for manual processing and helping you realize cost savings through saved labor costs, reduced errors, and potential for early-pay discounts.
By using spend management solutions to systematize your purchasing process, you can realize benefits such as:
Automated purchase order approvals that reduce approval time from weeks or days to hours. This streamlining can also improve your manufacturing and distribution timelines since goods can be approved, purchased, received and reconciled more easily.
Fully automated invoice processing and integrated payments that drastically reduce processing time while eliminating errors.

Automated category management and spend reporting that offers real-time, granular visibility into every purchase and contract.
If the time is right to improve your process with spend management software, reach out to schedule a demo of the Order.co platform today.
Get started
Schedule a demo to see how Order.co can simplify buying for your business.
"*" indicates required fields