The Modern Way to Manage Vendor Relationships [2023]
Managing vendor relationships is a challenge for procurement teams, but better supplier management is within reach with these tips and practices.
Last Updated:
November 22, 2023
Managing vendor relationships is a task that grows tricky as an organization flourishes. Although maintaining strong supplier relationships as your company scales can seem challenging, there are opportunities to streamline and spend-optimize the process.
This guide looks at the basics of vendor relationship management and answers the following questions:
Download the free tool: Vendor Scorecard Template
What is vendor relationship management?
Vendor relationship management (VRM) is an approach to managing relationships between buyers and their vendors. Vendor management provides a way to optimize resource allocation and use. It also enables businesses to track vendor performance against key metrics and identify areas for improvement.
VRM helps companies assess the effectiveness of vendors in terms of cost savings, better customer experience and satisfaction, improved product quality, and faster response time. With well-formed vendor relationships, businesses can ensure they have the right partners to help reach their goals. Ultimately, these relationships are essential for companies to remain competitive in today's market.
Why is vendor relationship management important?
Organization is key to running an effective, cost-efficient procurement practice, and one of the most important facets of staying organized is managing vendor data and relationships. Building long-term relationships through well-executed vendor relationship management provides a host of operational and cost-performance benefits.
More competitive pricing: Strategic vendor relationships can lead to better pricing for several reasons, including higher order volume with a curated list of preferred vendors and better total cost and terms from vendors that know and value your business.
Stronger customer service: Strategic partners give businesses someone to turn to when issues arise. Practicing good vendor management strengthens the connection between buyers and suppliers, making it more likely a rep can lend a hand when needed. Because vendors want to keep their accounts active, they are typically willing to put effort into finding solutions.
Improved product quality: By doing recurring business with a known vendor, the quality of products received is more likely to be consistent. Transactional vendor relationships run the risk of issues like sub-par replacements for out-of-stock items, an increased potential for damages during shipment, and more difficulty resolving issues.
Measurable performance: It's important to look at vendor performance over time to identify shifts and trends in the service relationship. This is harder to do with transactional relationships where goods, services, fulfillment, and resolution may vary significantly from one transaction to the next. Consistent partnerships are easier to measure and manage. When businesses form relationships with their vendors, their companies become more than the most recent order.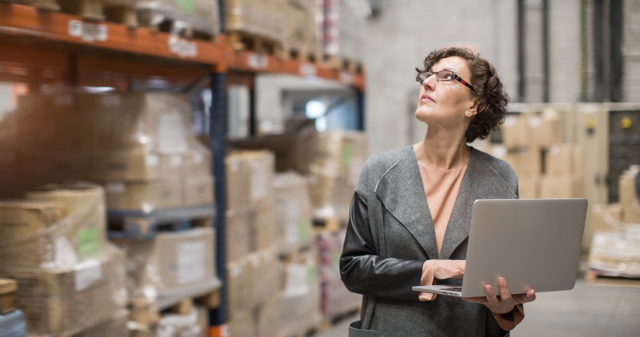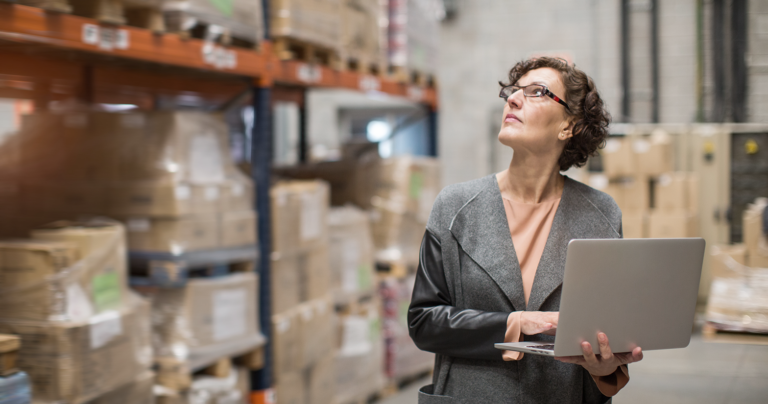 Ebook
Vendor Scorecard Template
Download our free vendor scorecard to make objectively evaluating vendors easier.
Download the template
How do you manage vendor relationships?
When done effectively, vendor management follows a predictable pattern of selection, negotiation, contractual agreement, performance measurement, and renewal or offboarding. How organizations manage each vendor relationship — and how supplier relationship management proceeds — depends mainly upon the pricing and service they provide during the contract period.
Let's take a look at each stage in the vendor management process.
Selection
Selecting the right vendor at the outset helps prevent issues in the long run, so building a thoughtful, thorough process is key.
The most effective way to start the vendor selection process is to shortlist select vendors based on their proposed services and value. Consider the factors that will most impact business outcomes, including:
Pricing
Product or service offerings
Customer reviews
Reputation
Strong vendor selection practices help teams consider all options before making a final selection. They create confidence in decision-making and maximize success with the chosen supply partner.
Negotiation
Once a business identifies the best supplier for its needs, the two parties must agree to contract terms. A negotiation plan should also set clear success criteria, emphasizing a satisfying outcome for both parties. Consider the most important factors on the buyer side, such as timelines, pricing structure, and other contractual details. Develop a sound strategy to understand the opportunities and limitations in the vendor relationship.
When negotiating contracts with new vendors, open communication and trust-building get the relationship off on the right foot. An effective negotiation strategy allows companies to reach an agreement that benefits both parties without sacrificing value or revenue. Document the business process and incorporate learnings into the vendor profile to facilitate future conversations and renewals.
Onboarding
With contract terms settled, the onboarding process begins. A systematic onboarding process ensures vendors get set up correctly in company systems to facilitate order submission, fulfillment tracking, and payment organization. Proper onboarding is a vital step of the vendor management process and ensures both parties are on the same page about expectations, communication, deadlines, and other details.
Assign a procurement or finance team stakeholder to act as an onboarding point of contact. Having a point person helps with communication, relationship building, and ironing out details. Order.co builds this functionality into the process for vendors requiring emailed POs or phone orders.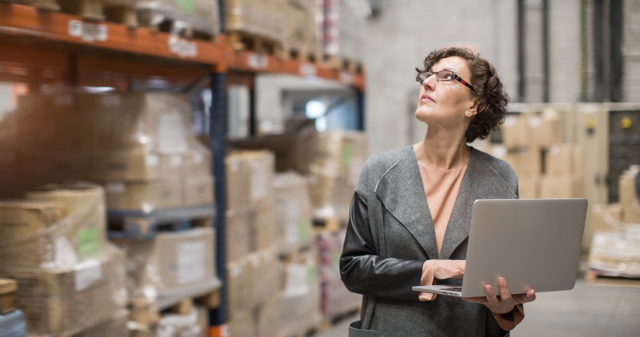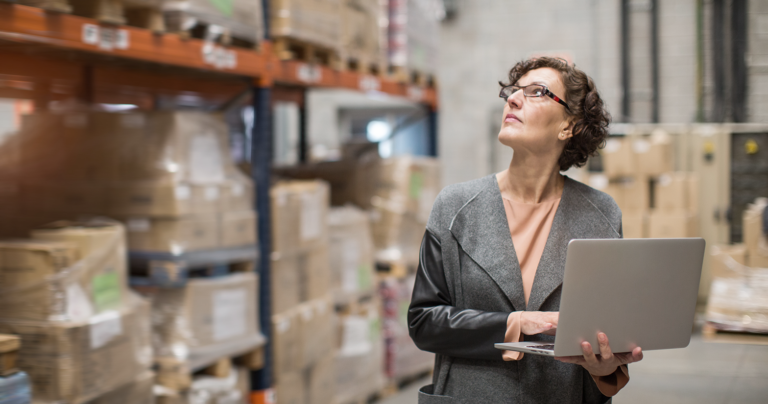 Ebook
Vendor Scorecard Template
Download our free vendor scorecard to make objectively evaluating vendors easier.
"*" indicates required fields
Purchasing and fulfillment
The working relationship between buyer and supplier is critical to a successful vendor management process. Buyers must clearly define their expectations for the supplier, such as quality standards, communication guidelines, delivery timelines, and payment terms. This should be done in writing so both parties know their contractual obligations and responsibilities.
Breakdowns in communication can lead to disputes over products or services not being delivered on time or meeting agreed-upon standards. Vendor management helps ensure that these issues are addressed early and efficiently so they do not escalate into larger issues.
Performance evaluation
Procurement and finance teams use tools like benchmarking and vendor scorecards when completing performance evaluations. Benchmarking helps buyers compare the pricing performance of their suppliers against industry standards, while vendor scorecards give teams a rubric to rate each vendor based on different criteria. This allows buyers to identify improvement areas in the procurement process.
Regular performance reviews also ensure both parties meet contractual expectations. Proactively monitoring business relationships creates opportunities to measure suppliers' services and make adjustments if necessary.
Renewal
Even great vendor relationships benefit from refinement. At the conclusion of a contract, re-evaluating terms such as pricing, payment, delivery, and compliance ensures that the vendor relationship remains competitive and beneficial. It also allows for a review of issues or concerns arising since the last renewal.
Vendor management during the renewal process helps identify improvements needed to ensure a successful outcome. By practicing open communication through the renewal process, buyers can maintain productive, cooperative relationships with vendors for years to come.
Offboarding
Solid offboarding procedures are just as critical to vendor management as onboarding. The offboarding process ensures that the organization documents the process, retains learnings from the vendor relationship, and verifies that the vendor follows post-contractual obligations such as data deletion or storage.
Effective offboarding identifies gaps or areas for improvement in the overall supplier management strategy. It helps organizations protect themselves while maintaining a positive relationship with a vendor who might be needed again in the future.
How does reporting help manage vendor relationships?
Reporting is one of the most useful tools in the procurement professional's toolkit. Comprehensive reports provide a view of every aspect of a business' buying practice. This helps procurement or finance teams streamline spend, track and rate seller performance over time, and follow fluctuations in the market. It demonstrates the value procurement provides to the larger organization through concrete, quantitative data.
Spend visibility
Reporting tools give procurement a comprehensive view of spend. This data can be broken down by product, vendor, location, or other parameters that give context to the purchasing process.
Tracking spend over time helps organizations identify areas for cost savings. It ensures buyers aren't overspending with certain vendors or spending outside the documented procurement policy.
Strong spend analysis helps detect service duplications or redundant purchasing from overlapping vendors, allowing the organization to streamline the vendor list, reduce supplier costs, and get more value from procurement. This type of visibility comes in handy when it's time to renegotiate vendor contracts.
Performance management
Often, vendor relationships languish for lack of actionable performance data. Fortunately, reporting software makes this data visible and useful. With the right reporting tools, buyers can see the products they buy from each vendor, the number of backstocks, how many times the vendor had to substitute goods, and how often compliance issues arise.
Strong performance management data ensures businesses know what their vendors are doing, how their business model and pricing contribute to the organization, and how often their service misses the mark. This data informs future decisions about renewal and promotes opportunities to address pricing or service issues for better overall vendor relationships.
Benchmarking
Companies can't know they're getting a good deal unless they have something to compare it to. Performance benchmarking lets buyers know what was delivered and how it compares to other options. Procurement management software like Order.co gives a granular view of procurement data by location, line item, department, user role, and more. It reveals how departments spend money and how competitive the pricing and terms are for individual items or categories.
Order.co provides a full suite of reporting tools and views that make it easy to see the buying relationship with each vendor over time. With the ability to review procurement from parameters such as vendor, product, location, department, and spend category, it's easier than ever to understand how an organization engages with its vendors and where better opportunities lie.
Vendor relationships management using Order.co
Order.co makes managing every stage of the procure-to-pay process easier, from getting a granular understanding of vendor statistics and performance to finding a substitute vendor.
Here are some of the ways Order.co helps procurement managers and teams bring spend under control and manage their vendors for better outcomes:
Agnostic ordering: Dealing with a long list of vendors can add excess complexity to vendor relationship management. Order.co simplifies this process with a hybrid approach to order processing that works no matter how vendors prefer to do business. Whatever method vendors prefer for orders — whether by email, purchase order, or via a phone call — Order.co manages the order process according to vendor guidelines to facilitate fast and streamlined processing.
Vendor network access: Preferred vendor integrations and vendor-agnostic ordering are great when a business and supplier already have an established relationship. What's more challenging for some procurement platforms is what to do when a buyer doesn't have a relationship with a seller. In these cases, the Order.co team can provide suggestions for vendors that work in a company's specific niche.
Universal net terms: Managing variable vendor repayment terms can tax the time resources of the accounts payable (AP) team. Order.co solves this challenge by acting as the broker of record and providing universal net terms and extended net terms. This improves the vendor relationship by ensuring the vendor always gets paid up front. It also benefits the buyer, who can enjoy an extension on repayment and a standard repayment expectation across every vendor a company shops with.
Consolidated billing: Order.co provides consolidated billing to streamline the payment process for buyers. This eliminates multiple invoices for one purchase by combining them into a single, easy-to-pay bill, reducing time spent reviewing and reconciling invoices and freeing resources for other important AP tasks. Consolidated billing also improves vendor relationships by providing assurance that they will be paid quickly and accurately, improving trust between buyer and seller.
Item replacement/substitution: Supply chain management challenges that arose during the pandemic continue to make sourcing and fulfillment a challenge today. Many companies are looking to technology to deliver consistent results and reduce issues. Over 85 percent of respondents to a recent PwC study agree their company should increase investment in technology to improve identifying, tracking, and measuring supply chain risk. Over a third of respondents to this question say they "strongly agree."
With access to a network of over 15,000 high-quality suppliers and via AI enhancements and automation within the Order.co platform, buyers are better equipped to respond to supply chain disruptions and backorders. Since the need for supply chain stability has never been greater, 74 percent of procurement leaders are investing in supply chain technology now as a way to increase transparency and resiliency.
Order.co uses AI to automatically source and suggest exact or similar SKU replacements when a preferred vendor's stock goes on backorder. Buyers can take suggestions from the system or source replacements from any vendor that works for them.
If your organization could benefit from taking better control of its vendor relationships with the power of an AI-enhanced procurement platform, request a demo of Order.co today.
Get started
Schedule a demo to see how Order.co can simplify buying for your business.
"*" indicates required fields