How Tech is Revolutionizing the Purchase-to-Pay Process
Procure-to-pay technology saves time and money by automating the procurement process. Find the best software tools for the job in this review.
Written by:
Allison Reich
Last Updated:
May 2, 2023
The procurement process is a major ongoing effort for many organizations. Over time, it becomes a larger task as additional vendors and transactions are needed to support a fast-growing company. At some point (sooner than most organizations would like), the procurement process outgrows accounting's ability to keep up.
Procure-to-pay (P2P) technology helps these organizations stay ahead of a sea of invoices. It automates the most time-intensive and repetitive tasks—and provides a wealth of data in the process.
Today we'll look at the process of using technology to enable your purchasing practice. Read on for answers to the most common questions:
What is procure-to-pay technology?
What are the benefits of moving to automated procure-to-pay technology?
What are the best tools for procure-to-pay technology?
What is procure-to-pay technology?
Procure-to-pay technology is a term used to describe the systems and processes organizations use to manage purchasing supplies and services. The technology typically includes creating purchase requests, building and submitting purchase orders, tracking purchases, invoice matching, and issuing payments.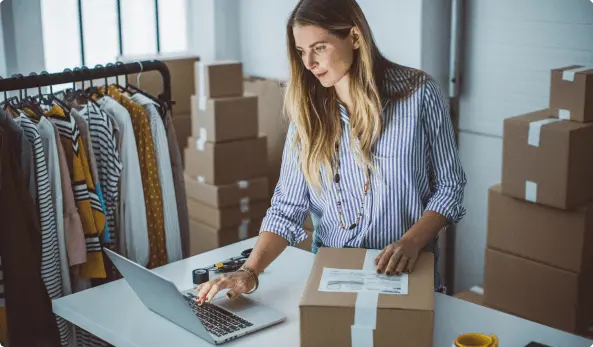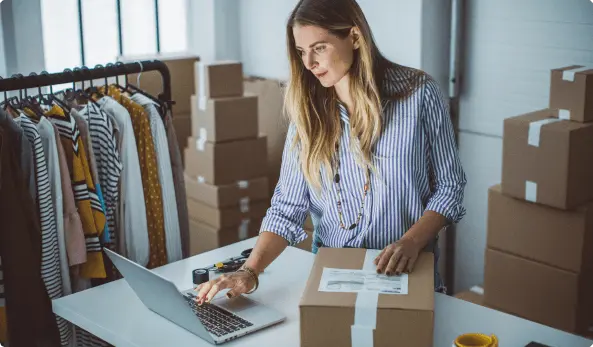 Ebook
Download the free ebook: 5 Ways Your Purchasing Process Is Leaking Cash, (and How to Fix It)
Identify top areas where your current purchasing process might be falling short—and costing you BIG.
Download the ebook
What are the benefits of procure-to-pay technology?
Procure-to-pay technology helps companies simplify and optimize their business processes to realize cost savings. Specifically, procurement software helps in several ways.
Streamlined order and payment
Ordering and payment processing are time-consuming. Even when the process goes smoothly, it requires hours of attention and manual labor for your accounting or procurement teams.
Automating these processes allows approval, ordering, and payment to proceed through the procurement system in the background. This frees your procurement team or accounts payable department to focus on more valuable activities.
Reduced overhead
Keeping staff busy with tedious manual processing isn't just slow, it's costly. Technology allows your current team to do their job more efficiently, eliminating the need to expand future headcount just to keep up with the growing mountain of invoices.
Technology also eliminates errors associated with manual entry, meaning your accounting team spends less time chasing down discrepancies and more time completing impactful work.
Better price efficiency
When you know how much you order and which suppliers offer the best incentives, you can optimize your procurement process to take advantage of strong supplier relationships. A P2P solution makes it possible to quantify your supplier relationships, identify areas of redundancy, and negotiate better terms with suppliers.
Access to data
A centralized process leaves a detailed audit trail. This wealth of information drives better decision-making, optimizes negotiations and pricing, and reveals opportunities for more process refinement. Spend management becomes far easier when most (or all) of your procure-to-pay processes are automated.
Reduced risk
Third-party vendor risk is both expensive and difficult to control. A fully transparent process reduces these risks by eliminating opportunities for mistakes and fraud.
Technology like Order.co also gives buyers secure access to pre-approved vendors to eliminate problems from fraudulent or low-quality suppliers.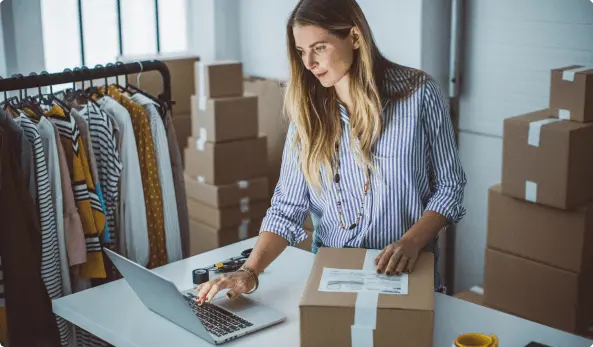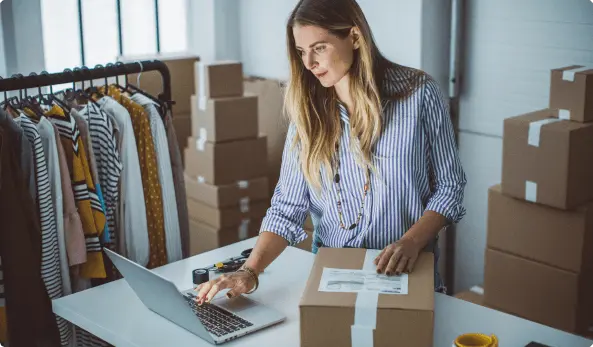 Ebook
Download the free ebook: 5 Ways Your Purchasing Process Is Leaking Cash, (and How to Fix It)
Identify top areas where your current purchasing process might be falling short—and costing you BIG.
"*" indicates required fields
Top 5 procure-to-pay tools
Selecting the best procurement solutions is vital to a high-performing procurement process. Check out the following best-in-class tools when considering a purchasing solution for your organization.
To read detailed reviews for these tools and more, find full reports in this review.
Order.co
Order.co is a simple yet powerful solution for purchasing. Order.co offers robust features and a strong user experience to centralize your procure-to-pay process.
Order.co allows even casual users to buy from a network of over 15,000 pre-qualified vendors within our network.
Pros:
Provides a 'frequently ordered item' feature for fast re-orders
Creates automatic general ledger (GL) coding and correct allocation every time
Invoice consolidation feature allows you to pay hundreds of invoices with one click
Cons:
While Order.co is constantly adding vendors, some users expressed that more pre-loaded curation options would streamline the catalog-implementation process
PRM360
PRM360 offers procurement automation for enterprises and the mid-market. This platform focuses on supplier bidding infrastructure for supplies (e-procurement), giving teams access to transparency in the vendor-bid process. Pay automation is a key feature of the system.
Pros:
Easy to use and customizable in both its dashboard and workflow development
Notification system keeps users up to date on bidding and order changes
Cons:
Loading speed can be an issue for some users
Some teams would like the platform to add a multi-login feature
Coupa Procurement
Coupa Procurement helps enterprise businesses manage purchasing, from intake to payment. It allows users to purchase goods with buying guidelines and spend limits and to submit a purchase requisition within the system. The platform enables easier supplier management, inventory management, and supply catalog curation.
Pros:
Fast and easy-to-use platform that allows casual users to build POs and submit requests independently
Cons:
Users report a learning curve or the platform, which slows initial use
Reporting is a little stiff and sometimes requires third-party reporting tools
SAP Ariba
SAP Ariba is a SaaS-based procurement system for organizing purchasing, budgetary controls, and cash flow management. The platform offers guided purchasing, invoice automation, and reporting solutions to automate buying.
Pros:
For savvy users, SAP offers a lot of customization and strong integrations with ERP, accounting, and other tools
It offers interconnected systems potential that saves time and extends data capabilities
Cons:
Casual users may encounter difficulties using the system as many feel it lacks an intuitive UI
Some users had trouble getting questions answered through customer service
Basware
Basware enables data-driven decisions through transparent data. This procure-to-pay software solution streamlines purchasing and invoicing using artificial intelligence (AI). The company is eco-conscious, using the platform to help customers shrink their carbon footprint and increase sustainability.
Pros:
Invoice automation is a key feature
Data capture capabilities are highly accurate
Good tool choice for P2P-savvy users
Cons:
The system is a little basic for some applications
Improved platform coding and better roll-up and approval workflows would improve the experience
Choose Order.co for superior procure-to-pay technology solutions
Order.co provides the best of both worlds for users seeking procure-to-pay software. It's a data-rich, dynamic platform that satisfies the requirements of back-end users. It also provides the flexibility and intuitive functionality that makes ordering easy for casual users across various locations.
Use Order.co to create an ideal procurement environment for users in every level and department:
Intuitive, flexible UI that allows your company to order from thousands of approved vendors or user-added vendors with ease
Powerful, AI-enhanced accounting and general ledger (GL) coding features that accurately record purchase categories without manual input
Risk-savvy features, including three-way matching and spend analysis tools that provide full visibility and confidence in the numbers
Easy payment features that enable accounting to pay hundreds of invoices in a single transaction
If you're ready to disrupt your manual P2P process with an industry-leading, robust, and scalable procurement management solution, sign up for an Order.co demo today.
Get started
Schedule a demo to see how Order.co can simplifying buying for your business.
"*" indicates required fields