7 Benefits to Building a Solid Procurement Strategy & How To Do It [2023]
A procurement strategy is the process of using tools and techniques to improve corporate spending outcomes. Use this guide to build better strategies today.
Written by:
Mark Saltarelli
Published:
April 12, 2023
Procurement professionals are always looking for ways to add value and reduce the cost of procurement. As one of the largest areas of spend for most companies, keeping indirect procurement spending within budget while obtaining high-quality and reliable service from vendors is a high priority.
As a result, procurement teams developed various methods to help their organization reach its business goals while improving overall financial performance. These procurement strategies are essential for any organization, especially those focused on solid growth, stability, and protecting the bottom line.
Today we'll walk you through choosing and implementing the right procurement strategies for your organization. This article speaks to the fundamental aspects of building a better procurement practice, including:
Download the free ebook: The Complete Guide to Procurement Management KPIs
What is a procurement strategy?
Procurement strategies are an organization's plans and methods for acquiring goods and services efficiently and cost-effectively. Companies use procurement strategies to ensure they partner with trustworthy suppliers, take advantage of pricing benefits, lower their risk profile, and manage the overall procurement process.
These practices go beyond transactional procurement relationships toward building a long-term, lasting network of suppliers that meet or exceed expectations. Such collaborations often yield better pricing and offer additional benefits that make procurement an efficient part of helping the business run more smoothly.
A successful procurement strategy emphasizes cost efficiency, quality control, supplier management, visibility, and performance. By utilizing an effective procurement strategy, companies reduce operational costs, benefit from improved customer service, maximize profits, and increase overall efficiency.
Types of procurement strategies
There are many approaches to improving procurement performance in your organization. Some focus on cost reduction, while others center around improving overall value or reducing risk. All procurement strategies aim to address one of four essential elements of effective procurement.
Risk management: Risk-reduction strategies seek to make transactions and finances more secure. These strategies may include:
Using security questionnaires for new vendors
Creating dual controls in the purchasing process
Conducting security and legal review of new contracts
Ensuring vendors hold proper certifications and insurance
Conducting regular procurement audits to check for discrepancies
Avoiding paper-based invoicing and payments
Strategic sourcing: Strategic sourcing consolidates your vendor pool to increase contract performance and security. In a strategic procurement approach, buyers leverage a small number of trusted vendors, establish long-term relationships with these vendors, and take advantage of savings opportunities by limiting the sources for goods, supplies, and services. According to a study by the State of Flux, building better supplier relationships is the most effective mitigating action for preventing supply chain disruption in 2023.
Sustainable procurement: Sustainability in the supply chain is increasingly important in light of global shortages and environmental concerns. Over 60 percent of respondents to Amazon's 2022 State of Business Procurement study reported that B2B buyers say improving sustainability in their purchasing practices is a top goal. Sustainable procurement looks to reduce waste, select energy-efficient products, and leverage purchasing power to promote positive environmental practices from vendors. There are various ways to increase sustainability in procurement:
Minimize inventory warehousing and transportation needs
Implement green technology solutions where possible
Purchase recycled or eco-friendly products when available
Supplier lifecycle management: Managing the vendor relationship from initial purchase to offboarding creates safer and better procurement outcomes. By evaluating suppliers throughout the vendor life cycle — from initial sourcing through contract negotiation and execution — companies ensure contracts remain compliant and competitive. It also enables companies to build stronger and more mutually beneficial relationships with their partner vendors.
Building a solid practice of procurement techniques to address these areas has a compounding effect on procurement outcomes. Rather than focusing on one aspect of the procurement process (for instance, cost-cutting per item), these strategies look at the total cost and value of your procurement practice and vendor partnerships to deliver the best overall cost benefits.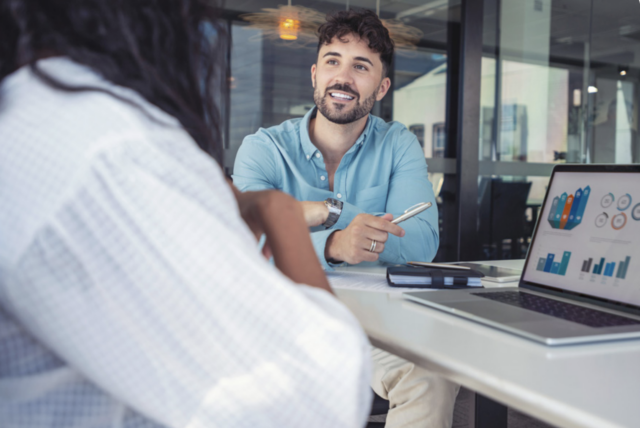 Ebook
The Complete Guide to Procurement Management KPIs
Dive deep into how your team can benefit from tracking procurement KPIs, the 15 most important KPIs to track, and a detailed worksheet to help you calculate which KPIs suit you!
Download the ebook
Why procurement strategy is important
Building a solid foundation of procurement strategies for your organization ensures you obtain the right products or services at the right price. This helps organizations stay within budget, practice cost avoidance, improve efficiency, and build a more resilient vendor network and supply chain. Properly implemented procurement strategies enable organizations to identify potential risks, mitigate fraud, and ensure high supplier performance over time.
7 Top benefits of building a procurement strategy
Creating strong procurement strategies for your organization benefits its financial performance, operational efficiency, and long-term goal achievement. Here are seven key benefits of implementing more robust procurement strategies.
Process standardization: Many procurement strategies rely on building a single purchasing process. This standardization means all purchases are subject to the same due diligence and approval. It allows organizations to evaluate spending more easily across different categories by providing consistent requirements and expectations. Standardization also builds greater visibility into procurement, which may help identify areas for improvement across every stage of the purchasing process.
Better pricing outcomes: Solid strategies also provide a structured and organized approach to the purchasing process. This systematic approach allows for more accurate data collection, analysis, and evaluation of potential vendors and their prices. Analysis helps organizations identify areas of improvement, such as opportunities for cost savings or efficiencies achievable through careful procurement planning.
More resilience: Increasing supply chain resilience minimizes the risk of disruption by external factors such as natural disasters, geopolitical change, supply levels, and more. This factor is especially important in light of pandemic effects: Nearly half of the respondents (49 percent) to a report by Ivalua believe that global supply chains won't fully recover to pre-Covid operational norms until 2024 or beyond. While 39 percent of respondents believe that 2023 is the year supply chains bounce back, 9 percent believe they never will.
Increasing resilience ensures your operations remain unaffected despite unpredictable events. A resilient supply chain also provides additional security in the form of alternative suppliers, which you can activate should a primary supplier experience a disruption to their services. A more robust supply chain enables businesses to respond quickly to changing market conditions and take advantage of emerging opportunities.
Spend visibility: Building strong procurement strategies and processes results in better tracking of your purchases and expenses. It creates a repeatable process for every purchase, centralizes the information around those purchases, and reduces the data silos that hinder spend analysis. Additionally, you can use the collected data to develop strategies that reduce costs and improve performance across all supply chain stages.
Data-informed spending: Data provides insights into the true cost of goods and services, which helps guide procurement decisions, allowing businesses to get the best value for their money. Data also reveals more information about suppliers, such as those with the highest quality products or services, which helps businesses find the partners who deliver the best results. Data-driven procurement aids organizations in making wiser choices that result in positive outcomes for the business and its customers.
Stronger vendor relationships: Using strategic sourcing and data-driven procurement ensures strong relationships with your procurement partners. It enables better collaboration between parties, higher compliance rates, fewer billing issues, and more flexibility in terms and pricing.
Lower third-party risk: Building stronger, more selective supplier relationships and increasing tracking and due diligence creates a better risk profile for your organization. These practices reduce instances of human error, missing data, or procurement fraud that cost businesses millions of dollars every year.
Ideal procurement strategy checklist
To build foundational strategies for your procurement function, start by identifying these key factors.
Objectives overview or strategy statement: What is your main objective in creating procurement strategies? What desired outcome is the project trying to achieve?
Project timeframe: When are changes needed? What is the lead time for implementation, testing, and initial metrics analysis?
Champions: Who is responsible for implementing change and managing it? Who will champion the project to stakeholders and help educate them on the changes?
Action plan: What specific actions drive the above objectives and outcomes?
Success metrics: What key performance indicators (KPIs) will be used to measure progress?
Tools: What implementation techniques, tools, and software will be used?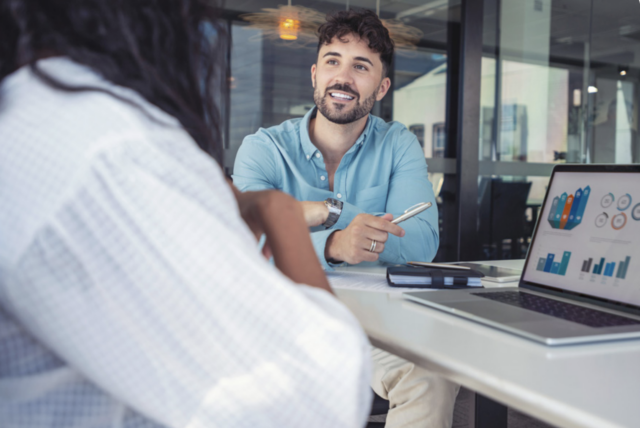 Ebook
The Complete Guide to Procurement Management KPIs
Dive deep into how your team can benefit from tracking procurement KPIs, the 15 most important KPIs to track, and a detailed worksheet to help you calculate which KPIs suit you!
"*" indicates required fields
How to develop a procurement strategy (7 steps)
Once you've explored the parameters of your business strategy or strategies using the above checklist, use these steps to plan, execute, measure, and refine your strategies.
Examine your spend: Aggregate spend data and conduct spend analyses across your organization. Beginning your procurement strategy development with an assessment of your current situation and practices gives you a starting point for building a procurement policy, documenting new practices, and educating stakeholders on upcoming changes.
Identify stakeholder needs: Get input from your buyers and users to gain their perspective on the current process and strategies. Build those user experiences into your new policies and strategies.
Perform supply market research: Look at your company's current procurement practices and vendor agreements in relation to the broader purchasing landscape. Use benchmarking to understand how competitive your contracts are, identify opportunities for improvement, and structure your future program.
Select metrics and objectives: Any initiative must be measured to gauge its success. Identify the metrics you'll use to analyze your efforts and outcomes. Some essential metrics helpful in evaluating your performance are:
Spend under management
Total cost of ownership
Return on investment (ROI)
Vendor or contract compliance
Cycle times
Cost savings or avoidance
Create a procurement framework: Now outline the framework for who makes purchases and how. Identify the process from intake to completion by answering the following questions:
Who is authorized to purchase goods and services?
Which departments must approve purchase requisitions?
What due diligence policies must be implemented for purchases?
What rules exist for purchases under or over a certain price threshold?
How will purchases be tracked and managed?
Who is responsible for vendor management and performance?
What are the KPIs associated with success in this program?
Consider procurement software: Procurement software like Order.co helps organizations make purchasing decisions. It creates visibility into supplier networks, tracks spending and contract performance, and ensures compliance with purchasing policies and spending limits.

Software also provides analytics capabilities to help finance analyze large data sets in real time. This provides actionable insights and identifies sources of savings and optimization. It facilitates collaboration between various departments within the organization — from operations to finance — creating a unified understanding of business needs and objectives.

Use our procurement software guide to choose the right solution for your procurement needs and goals.
Execute, measure, and refine: Implementing new procurement strategies requires careful consideration and planning. Change management is essential to the success of your project, as it allows employees to understand, accept, and embrace the changes you're making. It also allows for stakeholder feedback, which can help refine your process for better outcomes.
Based on your surveys and metrics findings, you'll have valuable data to redesign or refine your process as necessary. Stay open to feedback and continued metrics tracking to encourage a culture of continuous improvement around your procurement strategies.
Examples of procurement strategies
Procurement professionals use various negotiation and sourcing techniques to create value in the supply chain and optimize costs. Here are a few examples of effective sourcing strategies to consider within your procurement organization.
Supplier consolidation: Streamline your supplier selection into a single preferred vendor for each category or product type to reduce processing while increasing volume discounts.
Strategic sourcing: Evaluate and negotiate a long-term partnership with suppliers to benefit from bulk buying and economies of scale.
Product benchmarking: Identify the prevailing market costs and total costs of products and supplies your company commonly uses to ensure competitive pricing with current vendors.
Leveraging technology solutions: Use eProcurement software to initiate competitive bidding from suppliers, identify best-cost solutions, and elicit best-price offers from a range of potential suppliers.
Sourcing similars: Select products similar to your current supply needs from additional manufacturers to acquire quality options at more competitive prices.
Procurement forecasting: Anticipate and plan future purchases based on current and projected needs to understand how they will impact cash efficiency. This may be paired with long-term contracts to enhance cost considerations further.
Volume discounts: Negotiate volume purchases to gain better per-item prices and flexible terms and conditions.
Build a better procurement strategy with Order.co
Incorporating advanced procurement strategies into the purchasing process helps your organization improve cost efficiency, decrease time-to-performance, and use automation to reduce time-consuming and repetitive tasks. This provides a competitive advantage in terms of speed and cash efficiency. With Order.co, you have access to high-quality vendors, powerful accounting automation, and centralized data that help your team align strategy and improve procurement activities from start to finish.
Order.co provides a powerful framework for building better procurement processes and strategies:
A platform and marketplace with thousands of approved vendors in one place, combining ease of use with strategic sourcing that features high-quality suppliers
Automated approval workflows and payment options to streamline processes and reduce risk
Centralized purchasing and vendor data for complete visibility and data access for spend analysis
For fast-growing businesses, Order.co provides an automated way to employ the full spectrum of procurement strategies. To see how it can benefit your business, request a demo.
Get started
Schedule a demo to see how Order.co can simplify buying for your business.
"*" indicates required fields