The Complete Guide to Category Management
Category management saves money and reveals opportunities by focusing on similar products. Learn how to build category-based procurement in this guide.
Written by:
Mark Saltarelli
In the current climate of supply chain management challenges and inflation impacts, procurement professionals are seeking ways to enhance cost savings, maximize profitability, and create value for their organizations. In times like these, the per-pen cost analysis approach isn't going to get the job done fast enough.
Organizations looking for strong performance despite uncertainty rely on larger-scale tactics to ensure prices remain competitive and supplier performance stays consistent. One such approach is category management.
Managing spend by category benefits large organizations whose scale requires them to move quickly to realize savings and value. But category management isn't just for the big dogs. With the proper knowledge and support, any organization can take advantage of the benefits of these tactics.
In this guide, we cover essential information about category management in procurement:
What is category management?
How is category management different from strategic sourcing?
How does category management work in practice?
What are the benefits of category management?
What challenges do companies implementing category management face?
Which best practices are important for category management?
How does software improve category management?
Download the free ebook: The Complete Guide to Procurement Management KPIs
What is category management?
Companies procure a range of products to keep the business running. While various strategies are available for structuring procurement, one of the most popular with enterprise companies is category management.
Category management is the practice whereby procurement teams group spending into similar types of products. They use these categories to optimize corporate buying decisions, streamline the procurement process, and maximize efficiency. Categorization also helps organizations realize cost savings while maintaining high product quality.
With category management, businesses plan their purchases more strategically by better understanding what they're buying, identifying new sources of supply, and developing stronger vendor relationships within each buying category. This comprehensive approach helps companies make sound business decisions while reducing costs and improving operational performance.
Category management vs strategic sourcing
Category management and strategic sourcing are two interrelated procurement processes, each with distinct goals. Category management focuses on classifying items to optimize and streamline corporate buying decisions. Strategic sourcing looks more closely at the cost and sourcing of each item when acquiring goods. Both strategic and category-based sourcing are preferable to a transactional procurement approach, as they result in improved cost, quality, and total value.
Both procurement methods aim to ensure businesses get the best possible value. With category management, businesses can strategically plan their purchases by understanding what they're buying and developing strong vendor relationships within each category. In contrast, strategic sourcing minimizes costs while ensuring product quality remains high.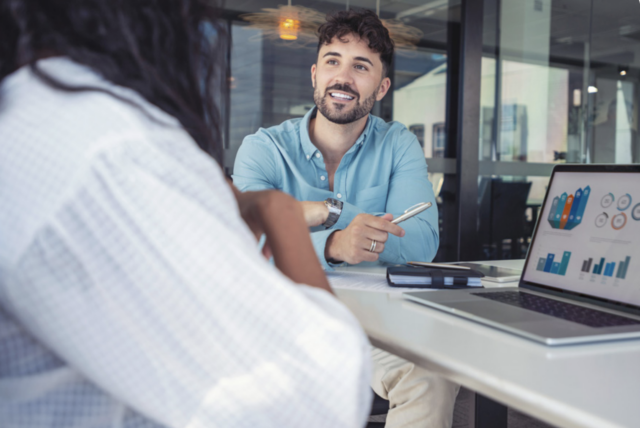 Ebook
The Complete Guide to Procurement Management KPIs
Dive deep into how your team can benefit from tracking procurement KPIs, the 15 most important KPIs to track, and a detailed worksheet to help you calculate which KPIs suit you!
Download the guide
What are procurement categories?
Procurement categories in category management most often manage indirect spending sources:
Administrative and office supplies
IT category and hardware purchasing
Marketing materials and services
Travel and hospitality spending
Plant maintenance (janitorial, cleaning products, etc.)
Several direct spending categories also benefit from the category approach:
Production components and raw materials
Capital equipment, fleet trucks, or machinery
Temporary and contingent staffing
Each procurement category requires strategic planning to ensure the business obtains the best value for its purchases.
How does category management work in practice?
Companies implement category management by building a team responsible for each major spending category. These teams source suppliers, negotiate pricing terms, set contracts, and monitor performance metrics. With an effective category management process, companies save significant time and money and prevent cash leaks by better managing their procurement activities.
Use these steps to perform category management within your organization:
Begin with a needs assessment to understand the products and services required. Based on this analysis, develop category strategies for managing each procurement category effectively.
Perform spend analyses to explore historical expenditures on common categories and use your data to create a business narrative to inform future spend, possible segmentation, and useful strategies.
Segment your spend categories to understand their importance to mission-critical performance. Use a Kraljic Matrix to analyze the critical factors in your category management approach.
Build a category plan and assign an internal stakeholder to manage and monitor the category. Often, category managers are hired for their specific subject expertise.
Incorporate input from teams to build a strategy around each category, establish KPIs to monitor internal performance, and create an overall roadmap for short- and long-term goals your organization needs to achieve.
Determining category priority with a Kraljic matrix
The Kraljic matrix is an effective tool for helping organizations prioritize procurement categories. It outlines four potential categories into which every purchase fits.
Strategic items are critical to an organization's long-term success and business operations. These items typically have high purchase volumes, long-term contracts, and significant market impact.
Leverage items have high purchasing power and low supply risk. These items are typically strategically important and require special attention from the procurement team due to their criticality.
Bottleneck items have both high purchase volumes and supply risk. This type of item requires careful management from the procurement team because of its importance to the business.
Non-critical items are low in purchasing power and supply risk. These items have minimal impact on the business but must be weighed against other strategic considerations when procuring.
Organizations can use this matrix to group different products into one of these four categories based on their importance and influence on the business. By segmenting your procurement spend this way, you can decide which categories deserve priority attention and develop strategies accordingly. This ensures maximum efficiency in cost savings and resource optimization without compromising mission-critical performance.
Benefits of category management
Category management is popular with large organizations because it enables better outcomes while providing a scalable framework for achieving them. Companies that take the category approach to purchasing see many advantages, from better pricing and terms to higher-quality products and supplier performance.
Proactive purchasing: Category management enables businesses to make more informed and proactive decisions about their purchasing. For example, when analyzing spend data, organizations can identify areas of potential savings and negotiate better rates with suppliers for category items.
Additionally, understanding how each category interacts with others provides insight into potential opportunities for strategic sourcing or bundling of categories to take advantage of economies of scale.
Cost savings: Category management helps organizations identify the most cost-effective sources for products or services within each category by leveraging past spend data and negotiation strategies to implement effective contracts.
Trends analysis: Category management helps organizations understand and analyze internal trends by analyzing past spending, understanding different category interactions, and evaluating potential cost-saving opportunities. It enables benchmarking that helps companies keep tabs on prices in their industry, track market movements, gain competitor insights, and compare product or service offerings from different suppliers.
Consistent quality: Category management helps companies maintain high levels of quality in the products they procure by providing visibility into a company's current suppliers and their performance. This allows organizations to identify which suppliers have a history of providing top-tier products and services that meet the organization's needs.
Challenges to category management adoption
Despite its benefits and popularity, moving to a category-based procurement framework may create friction within the organization. It requires an overhaul of the company's current sourcing processes, which can be expensive and time-consuming. When implementing new software or systems, companies should pair the transformation in process with careful change management and communication.
Here are three of the most common concerns for stakeholders as the company moves forward with category management:
Disruption of established supplier relationships: Internal company stakeholders may be reluctant to adopt a category management approach due to the potential to disrupt established supplier relationships. Companies with long-term relationships with suppliers may feel uneasy about changing purchasing processes, even if it could result in cost savings and improved quality.
Reluctant stakeholder buy-in: Stakeholders may prefer to stay with transactional procurement because it is a simpler process with less planning, analysis, and market research. It requires less stakeholder effort and allows more autonomy in selecting vendors and supplies.
Decreased spend visibility: Consolidating individual purchases into larger spending categories can make tracking overall spend patterns and cost-effectiveness more difficult. Additionally, category management shifts the focus from individual suppliers toward overall category performance. This may impact existing vendor relationships.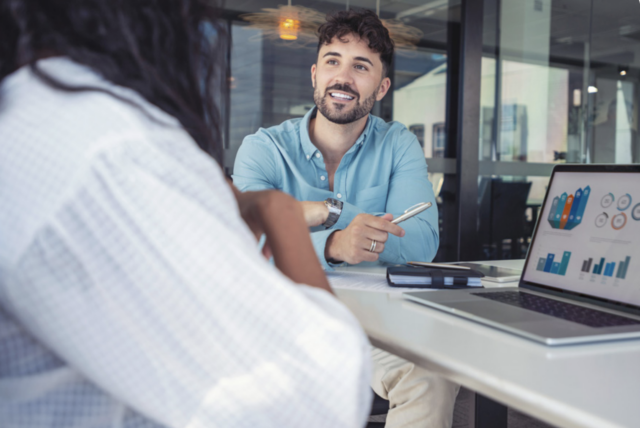 Ebook
The Complete Guide to Procurement Management KPIs
Dive deep into how your team can benefit from tracking procurement KPIs, the 15 most important KPIs to track, and a detailed worksheet to help you calculate which KPIs suit you!
"*" indicates required fields
Best practices in category management strategy
Change management and cross-organization communication ease the transition from transactional procurement to a category-based approach. These best practices further enhance the outcome of your project and ensure the long-term success of your new procurement process.
1. Document your procurement process
A well-documented and publicized process ensures all relevant stakeholders are aware of current processes, expectations, and upcoming changes. It gives buyers a clear overview of the overall direction of the procurement strategy and the specific practices and behaviors that lead to success.
2. Establish and define a category strategy
Clearly define the scope of each category and the types of activities to include in a category plan. Ensure the category strategy is in line with company-wide objectives and meets the needs of stakeholders across all departments.
3. Develop an in-depth understanding of each category
Category management relies heavily on insight into market drivers and changes. Research market trends and competitive intelligence to understand price points and available products or services. Many large organizations employ category-specific procurement professionals to drive performance in their particular areas of expertise.
4. Build relationships with suppliers
As with strategic sourcing, category management offers better results when buyers build strong partnerships with a short list of high-performing vendors. Developing long-term partnerships with key suppliers ensures continuity of supply, access to best-in-class products or services, robust customer support, and better total value from each relationship.
5. Manage supplier performance
For success in any procurement approach, it's imperative to measure suppliers. Analyze performance against pre-agreed service levels, pricing structures, and other quality criteria to ensure compliance with contract terms. Then use those performance metrics to drive supplier improvements and reduce costs. Review key categories and refine strategies to keep up with the changing market.
6. Monitor spend regularly
Track category spending in real time across all categories using robust spend analytics tools to identify potential overspending or missed opportunities for savings. Be sure your expenses and spend performance align with the goals and KPIs established at the outset of your project. Monitor spending within individual categories to ensure it meets the overall cost efficiency of the organization.
7. Employ software and automation
As companies scale, manual methods of tracking and managing category spend become untenable. Using software to automate category management benefits companies in the long run by saving time and money. Automation helps teams identify trends, uncover opportunities for savings, and ensure processes are followed accurately.
How Order.co enables better category management
A procurement management tool like Order.co puts powerful spend management and reporting features in the hands of category managers, financial stakeholders, and buyers. It also ensures buyers across the organization stay within policy when procuring goods.
Order.co offers a single platform to control, report, and plan spend to achieve better results:
The platform allows users to build a user-curated catalog of items using their preferred vendors and products. With pre-coded customizable spending limits, role-based permissions, and dynamic budget features, you can access real-time data for total budgetary control and reduced maverick spend.
It also features robust reporting capabilities that provide granular visibility and analysis of spending across every product category, allowing data-informed decision-making for every critical area of spend.
Users gain real-time visibility into every aspect of spending, creating opportunities to improve individual category performance or overall financial efficiency.
Category management works best with visibility and control over the purchasing process. Order.co helps deliver the features and functionality to drive category success. See it in action: Request a demo of Order.co.
Get started
Schedule a demo to see how Order.co can simplify buying for your business.
"*" indicates required fields