What is Strategic Sourcing?
Strategic sourcing is the practice of using market data and procurement techniques to lower total cost. Reduce your purchasing spend in just 7 steps.
Last Updated:
February 28, 2023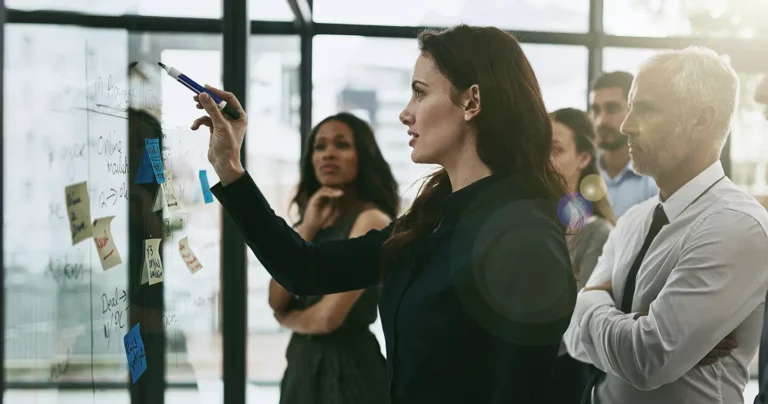 Getting a handle on procurement spending is a heavy lift. The competitive landscape is constantly changing, and the occurrence of third-party vendor risk is increasing. Getting the lowest price doesn't always mean getting the best price—or the best experience.
How do you ensure you get the goods your business needs at the right price without sacrificing quality or opening your business to liability? The answer is strategic sourcing.
Companies use strategic sourcing to ensure they are getting competitive pricing, high-quality products, and exemplary service. This holistic approach helps companies avoid the pitfalls of race-to-the-bottom pricing while reaping the rewards of working with select suppliers.
This article provides the information you'll need to implement strategic sourcing in your procurement.
What is strategic sourcing?
In simple terms, strategic sourcing is precisely what it sounds like—it is the practice of applying advanced strategy and analysis to the sourcing stage of the procurement process. Doing so improves the business outcomes of those activities.
The goal of strategic sourcing is to procure goods, products, and services at the lowest total cost while keeping in mind product price, quality, value, logistics costs, overall savings, and product reliability.
Strategic sourcing is often treated as just another term for procurement. While strategic sourcing is an aspect of procurement, the terms aren't synonymous and shouldn't be used in this way. Strategic sourcing focuses on the process and data behind purchasing. It is used to build a resilient supply chain and help the company adjust to market shifts and changing economic conditions.
Strategic sourcing optimizes the purchasing process by allowing companies to assess their specific product needs and enabling them to procure high-quality products in the most cost-effective way.
Why is strategic sourcing important?
Your business is only as efficient as its supply chain. Through strategic sourcing, your company reaps the benefits of total cost savings, improved vendor relationships, and better supply chain management—aligning every purchase with long-term business objectives.
Strategic sourcing also saves money by consolidating your suppliers into a preferred vendor list. With a smaller pool of suppliers offering competitive pricing and terms, you save costs and leverage volume pricing while maintaining high quality and efficiency in your supply chain.
Ebook
Choose the Right Procurement Technology With This Decision Matrix
There are A LOT of procurement softwares out there. Make sure you're choosing the right one for your business.
Download the ebook
How does strategic sourcing help companies succeed?
The benefits of strategic sourcing extend far beyond bringing down the cost per unit. Using a systematic approach, companies realize many quantitative and qualitative benefits, allowing them to improve business processes and drive profitability in a scalable way.
Strategic sourcing helps companies in the following ways:
Increasing cost savings: Strategic sourcing compares supplier prices against the quality of their product—saving companies the hassle of price-hunting while providing them with superior products.
Improving top-line metrics: Better quality goods and reduced delivery timelines have the added effect of improving revenue. These improvements result from faster time to market (TTM) for products and improved product quality, resulting in higher margins and revenue potential.
Reducing risk: Strategic sourcing optimizes your vendor network and improves risk management by pre-vetting and approving suppliers based on financial stability, ability to fulfill purchase orders, and corporate values alignment.
Improving supplier selection: Building long-term relationships with a preferred group of suppliers yields better cost outcomes than chasing the lowest-cost alternatives. It also improves communication, negotiations, and fulfillment.
Streamlining internal processes: Fewer vendors translates to fewer accounts and fewer invoices flowing into the AP department. It also means fewer contracts for legal review and approval. All these factors reduce the workload and contract management efforts of your internal stakeholders, optimizing employee wages and allowing these contributors to focus on other initiatives.
7 steps for implementing strategic sourcing
Implementing a strategic sourcing practice within your organization streamlines processes and delivers better bottom- and top-line results. Sourcing strategies help reduce cycle times and ensure the company responds to contingencies and market changes with agility.
Here are 7 steps to ensuring a strong procurement process through strategic sourcing:
Understand the market: Conduct market analysis to prioritize the key cost drivers and considerations for the product or spend categories you're trying to fulfill. Find out what benchmarks and standard pricing data are available to inform cost analysis and negotiation.
Evaluate the supplier landscape: Get a better understanding of major suppliers to help you create a sourcing plan and select the best suppliers for specific products or needs. Consider the upstream costs and challenges driving vendor price and terms. This step helps negotiators understand what is achievable with current market conditions.
Short-list suppliers: Narrow down the field of potential suppliers by conducting preliminary due diligence and understanding the offering and value proposition for each vendor. Consider the business outcomes you are trying to achieve beyond cost reduction as a way to narrow down your options.
Solicit bids/quotes: Begin the request for proposal (RFP) or request for quote (RFQ) process with shortlisted vendors. Clearly define the expectations and specifications of the project. In specific categories, consider using an eSourcing marketplace or platform to gain access to competitive bids quickly.
Negotiate and close: Engage with suppliers to reach an acceptable purchase price and fulfillment terms. Once terms are established, move to close and begin the fulfillment process.
Track delivery and fulfillment: Negotiating the deal is only the first step of the supplier relationship. Once a contract has been executed, create a quality control workflow to follow the delivery and conduct a quality assessment for the process and the product. Note any exceptions to terms or promised delivery parameters for future vendor evaluations.
Report and benchmark: Tracking supplier performance over time is an important part of the ongoing strategic sourcing process. Conduct regular life-cycle evaluations for vendors, practice category spend analysis, adjust where needed, and commit to another competitive analysis when the contract term or project ends.
Ebook
Choose the Right Procurement Technology With This Decision Matrix
There are A LOT of procurement softwares out there. Make sure you're choosing the right one for your business.
"*" indicates required fields
How Order.co's strategic sourcing saved XpresSpa thousands
When thousands of invoices, slow manual processes, poor spend management, and lack of visibility hampered progress for innovative wellness provider XpresSpa, the company turned to Order.co to implement automation and help them get a handle on procurement at their 50+ locations. 
The company: XpresSpa offers air travelers fast, professional massage and spa services to make travel more comfortable and enjoyable. The company has more than 750 employees across 50 in-terminal locations in 21 airports.
The problem: Hosting spa services across many locations requires thousands of orders for supplies and equipment. Offering these services inside an airport is a great competitive advantage, but it makes procurement and logistics challenging and expensive.
The solution: XpresSpa implemented Order.co as its procurement and sourcing solution. Centralizing procurement into one dynamic platform allowed the company to consolidate its vendor list, reduce the burden of processing over 1 million annual invoices, and escape the logjam of manual AP processing.
The outcome: With Order.co's help, XpresSpa realized nearly $70k in procurement savings in the first year alone. They reduced management approvals by nearly half and raised their catalog compliance rates from 70% to 100%.
Order.co allows companies to meet their unique challenges and realize significant savings without sacrificing quality or agility in a changing market.
Improve strategic sourcing with Order.co
Order.co gives companies confidence in their purchases, saves them money, and encourages strong relationships with quality vendors. Our network of over 4,000 vendors allows companies to find the high-quality products they need at the lowest total cost.
Strategic sourcing reduces supply chain risk and clears the path toward your long-term business goals. You know where that path leads—Order.co helps you get there.
Schedule a demo of Order.co to learn how you can automate strategic sourcing for your business.
Get started
Schedule a demo to see how Order.co can simplify buying for your business.
"*" indicates required fields