Best Practices for Purchase Order Management
Purchase order management is the process of organizing and tracking your company's purchasing paper trail. Streamline the process with five best practices.
Last Updated:
July 10, 2023
Business organizations order thousands of goods and services each year. Everything your company needs to operate and grow comes by way of a vast network of suppliers. The main form of communicating these needs is through the tried and true purchase order.
With all these orders flowing through the system and thousands of dollars in supply spending happening every month, keeping a handle on the purchase order (PO) process needs to be a top priority.
It's not enough to send off an order and assume everything will arrive as expected. With potentially thousands of orders happening across an organization, you need a reliable system that ensures accuracy and quality.
Purchase order management is this system.
Let's look at some details:
The benefits of a proactive purchase order management workflow
Best practices for establishing a purchase order management system
How technology can help
By the end of this article, you'll have the tools you need to create and maintain an effective PO management system that saves time and money while driving greater clarity and enabling better decision-making.
What is the purchase order management process?
Purchase orders are the means by which a buyer indicates their intent to purchase goods, raw materials, or services from a supplier. Purchase orders come into play after the initial purchase requisition has been submitted and approved.
The purchase order management process is the method of ensuring these purchase orders are correctly drafted and accurately reflect the desired purchase. In addition, this process monitors the progress of orders from placement through fulfillment and delivery. It tracks the accuracy of delivered goods against the original purchase order and offers data insights about this facet of the procurement process over time.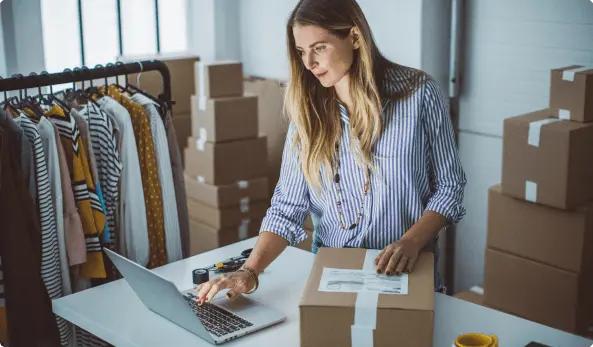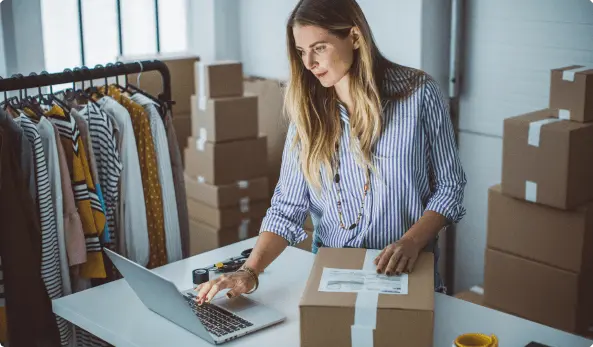 Ebook
5 Ways Your Purchasing Process Is Leaking Cash, (and How to Fix It)
Identify top areas where your current purchasing process might be falling short—and costing you BIG.
Download the ebook
Benefits of purchase order management
In the absence of a solid purchase order management process, your organization will have almost no insight into the spending and projects driving your revenue.
Purchase order management offers several key benefits.
Clear expectations: Lack of visibility is not only frustrating, but it can be time-consuming as well. A purchase order process that clearly outlines the responsibilities and expectations of each party reduces confusion and allows everyone to stay clear on the next steps. For a medium-sized or enterprise company engaged in hundreds or thousands of purchases with suppliers, keeping everyone on the same page is vitally important.
Reduced errors: Purchase order management is largely a practice of double-checking. By creating secondary approval workflows for internal and external stakeholders, many order and invoice discrepancies are avoided. Reducing exceptions on supplier invoices improves processing time and reduces wasted spending.
Fewer delays: In a world that relies on just-in-time delivery and increasingly complex supply chain management, avoiding delays is of paramount importance. With a thoughtful approach to purchase order management, miscommunications and associated processing delays can be drastically reduced or eliminated.
Higher product quality: Taking time to finalize details regarding ordering, shipment, and payments has the downstream effect of shortening the time to fulfillment. When everything is double-checked in advance, suppliers get products out the door faster, and accounts payable can settle invoices without needing to conduct extra research.
Better spend management: Keeping a careful eye on your orders is intrinsically related to managing spending. When internal buyers and approving managers stay in contact about purchases, there is less room for maverick spending and unnecessary additions to orders. Maintaining communication on budget and pricing keeps everyone focused on the important goal of optimizing spend.
Process improvement: Continuous communication may also reveal areas where the order process could be improved. By establishing a formal process, you can iterate using feedback from stakeholders to improve the process further.
Best practices for purchase order management
When building a new purchase order management process or improving on your current one, here are some best practices to keep in mind.
Have a clear process: Good purchase order management relies on having a repeatable process that applies to every purchase. The process doesn't need to be complex, just reliable and straightforward.
Receive internal and external confirmation: Communicating needs and changes helps both sides achieve their objectives and ensures everyone understands their role and specific requirements. Confirming the items, quantity, and pricing on the PO allows those involved to provide updates where needed and ensure correct and timely delivery.
Ensure quality at delivery: Checking and confirmation don't end at the PO transmittal. Communicate regarding the quality and condition of goods at receipt. Note any quality exceptions and work with the supplier to ensure issues are remedied and exceptions are acknowledged.
Track and report on spending: Accurate and timely delivery of goods is the primary objective of PO management, but it's also important to analyze your purchase data for future use. Using the purchase order management system as a point of reference in lifecycle management helps you understand how effective your overall purchasing and procurement are and what improvements can be made.
Consider using technology: Using a purchase order system automates many of the checking and tracking activities within a successful purchase order management practice. It reduces the time investment of tracking purchase orders by creating an audit trail to make reporting a touchless process that yields better results.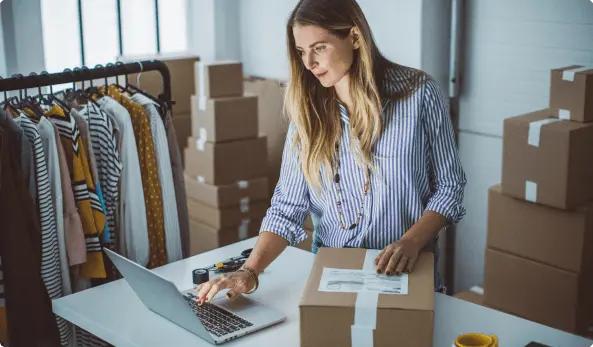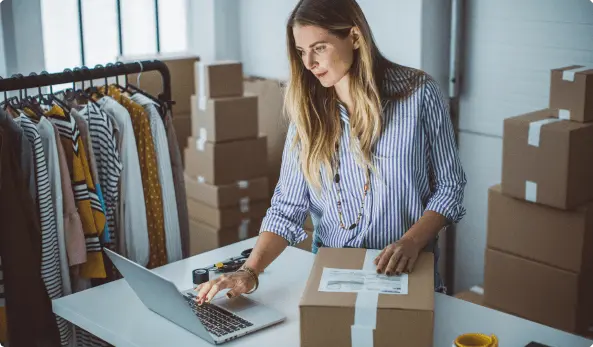 Ebook
5 Ways Your Purchasing Process Is Leaking Cash, (and How to Fix It)
Identify top areas where your current purchasing process might be falling short—and costing you BIG.
"*" indicates required fields
How does purchase order management software help?
Purchase order creation and management become much easier when you use the power of technology to administer the process. The right software will help you build an easy approval process, track purchase progress, stay up to date on delivery estimates, and improve supplier management—without ever needing another spreadsheet. 
Here are a few of the ways PO management software can improve your processes
Streamlining approvals: In a manual PO process, many hours are wasted chasing approvals and completing follow-ups. Purchasing software allows you to automatically channel approvals through the right people, get questions answered quickly, and avoid the log-jam of approving through email.
Providing real-time tracking: Automation allows stakeholders total visibility into the process, from approvals to fulfillment and delivery notifications. Everyone has access to the information they need to perform their role and keep material orders in motion. This improves delivery outcomes and aids in inventory management.
Centralizing data: No longer will users need to dig through paperwork in search of answers to their questions. Using procurement software to automate the purchase order process allows users to instantly database all available order and supplier information. All relevant data is available through dynamic search. This approach to data management reduces manual data entry and creates automatic contract management.
Speeding up processing: Processing speed greatly improves when approvals route automatically and answers are available in seconds. Orders are fulfilled and shipped days or weeks sooner than with a manual process.
Enhancing reporting: Reporting is a central and automatic function of a purchase order management system. Reporting tools built into the platform can parse and visualize data with only a few keystrokes.
Saving money: The fundamental outcome of all the above process improvements is cost savings. Investing in a purchase order processing system improves the bottom line by reducing wasteful spending, human error, and payment issues.
How Order.co improves purchase order management
The Order.co platform brings together the best features of a robust procure-to-purchase (P2P) platform into a user-friendly interface. Within the platform, users can easily produce, track, and reconcile purchase orders for every material order they need. With Order.co, many formerly manual processes are automated, giving users granular visibility, touchless monitoring and matching, automated payment processes, and access to a wealth of data to greatly improve outcomes and spend optimization.
To learn more about administering your purchase order management and other procurement processes with the Order.co platform, schedule a live demo today.
Get started
Schedule a demo to see how Order.co can simplify buying for your business.
"*" indicates required fields