Procurement vs Purchasing: Here's the Difference
Understanding the difference between procurement and purchasing is key for finance and operations professionals to increase their company's profits.
Written by:
Allison Reich
Last Updated:
November 10, 2023
When you need to get products or services to make your business run, are you purchasing them, procuring them, or both? The definitions might seem a little hazy.
Though these two terms get equal billing in the acquisition process, knowing the difference between procurement and purchasing (and integrating it into your finance practices) creates a huge impact on the health of your organization and its ability to grow and retain revenue. Good procurement management can be a competitive advantage, especially for organizations intent on growth.
Let's look at the key characteristics of procurement and purchasing:
The relationship between procurement and purchasing
The common activities associated with each of these functions
The benefits of good procurement and purchasing practices
How technology can further improve a good procurement process
Download the free ebook: The Procurement Strategy Playbook
What is the relationship between procurement and purchasing?
Though the two terms are often used interchangeably, procurement and purchasing refer to two different interconnected business concepts. While both are important functions in the materials acquisition process, it is important to clarify the relationship between the two.
Purchasing refers to the process of buying and paying for the products, raw materials, and services necessary to run a business. In most cases, purchasing is initiated by stakeholders searching for solutions to their work challenges. Ideally, purchases go through an approval process before funds are committed. Purchasing is a subset of procurement.
Procurement refers to the strategic, multi-step process a company follows to obtain supplies and services. The procurement function encompasses the entire buying process within a company, from finding the right suppliers to ensuring timely and correct payment of vendors.
Some common tasks procurement teams perform include the following:
Planning a corporate strategy for buying
Identifying short-term and long-term goals
Assisting with budgeting and forecasting research
Sourcing and evaluating potential suppliers
Negotiating deals with suppliers
Administering the purchasing and payment process
Conducting spend analysis and reporting
While both purchasing and procurement are important functions for the organization, they involve different activities and should be considered separately when discussing spending activities within the company.
Key procurement activities
Procurement teams help plan and regulate spending within an organization using a systematic process and techniques to ensure cost efficiency, maintain product quality, streamline logistics, and plan future improvements. Following are some of the most common procurement techniques for achieving these goals.
Needs analysis: This is an audit of a business's internal needs, often with the goal of identifying inefficiencies. For example, if two departments need the same supply or service, it would be inefficient to purchase them separately.
Due diligence: Due diligence is research on a vendor or supplier's business model, code of ethics, client history, client reviews, etc. It should also include market analysis and thorough competitive analysis.
Contract negotiation: It is necessary to create a legally binding agreement between a business and its supplier or vendor. The goal of this document is to outline a long-term partnership that will be mutually beneficial for both parties.
Strategic sourcing: Sourcing supplies in bulk or bundled with other products reduces their individual costs.
Supplier and vendor management: Supplier relationships and contract management require routine maintenance. This includes, but is not limited to, order information, delivery tracking, evaluation and receipt of goods, supply chain management, logistics, pay processes, and continuous vendor performance analysis.
Spend data and analytics: This technique entails gathering metrics and analyzing spend and supplier performance. The goal is to identify spending inefficiencies or determine where there is room for improvement in vendor relationships.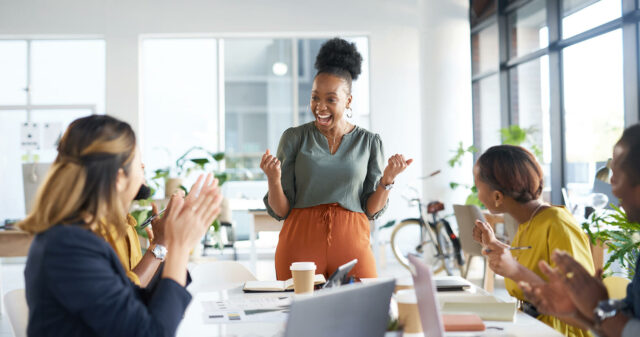 Ebook
The Procurement Strategy Playbook for Modern Businesses
Download the ebook to learn how to modernize your procurement strategy and realize the benefits of tech-enabled procurement.
Download the guide
Purchasing as a part of the procurement process
Purchasing is the portion of the procurement cycle that deals with buying and paying for goods and services. It begins at the point of creating a purchase order (PO) and follows a predictable workflow of PO transmittal, fulfillment, invoicing, and payment.
Purchasing is a cross-departmental activity, so adhering to a formal purchasing process is important. A typical firm with 100–500 employees has an average of seven stakeholders involved in B2B purchasing decisions, according to the Gartner Group. These stakeholders may include the original employee making the purchase request, department heads, legal, IT, security, C-suite members (who may seek involvement in big-ticket purchases), and members of the finance and procurement teams. In the absence of good systemic controls, problems such as unnecessary spending and difficulty in tracking and analyzing spend are apt to flourish.
Poorly controlled purchasing exposes businesses to cash leaks when they do not have safeguards against things like maverick spending, poor due diligence, and accidental orders. It also puts business continuity, reputation, and data security in jeopardy if employees don't follow the appropriate steps to mitigate these risks.
Finally, the lack of visibility created by uncontrolled purchasing can mean chaos for accounting departments. It leaves these teams responsible for processing a sea of invoices and expense reports with no clear access to information with which to efficiently complete the purchasing process.
Why is procurement management important?
An effective and well-controlled procurement process is the antidote to haphazard spending. It creates controls and systems of accountability that safeguard against cost inefficiencies and risk. It also allows your organization to take a proactive versus reactive approach to spending.
Reduces operating costs: Effective procurement takes a strategic, organization-level approach to buying that reduces operating costs. Organizations that build their procurement strategies well can realize significant savings every year. In 2021, the average procurement team anticipated nearly 8% in savings for their organization.
Improves negotiating outcomes: Contract negotiation and strategic sourcing are two main drivers of bottom-line savings. A well-negotiated contract establishes purchase and payment terms that are mutually beneficial to both parties. Many vendors will agree to lower prices in exchange for longer-term contracts because guaranteed revenue allows them to make more accurate business forecasts. A well-designed procurement process aids contract negotiation by increasing visibility for all stakeholders.
Aids strategic sourcing: Strategic sourcing involves using well-vetted, preferred suppliers for all your purchasing needs. It may also involve bundling orders, which allows businesses to eliminate the need for repeated compliance checks and associated paperwork. Building a streamlined sourcing practice creates cost savings, simplifies purchasing, and improves the quality of goods obtained.
Reduces risk: Good Procurement practices reduce risk by building controls around the purchasing process. These risks, such as fraud and data security breaches, can generate significant expense and affect every company—from small businesses to huge enterprise organizations. For context, PwC's Global Economic Crime and Fraud Survey showed that the costs of ransomware and breach incidents among their 2020 respondents totaled $42 billion in damages.
Enables effective due diligence: Due diligence is the primary procurement process that guards against risk. Conducting due diligence ensures that purchasers are evaluating any potential source of risk before they commit to a supplier or vendor. Taking the time to vet every supplier and deal pays continuous dividends.
A well-implemented procurement process addresses many aspects of the potential supplier's business practices, from corporate values to the quality of its products and services. By ensuring that a third-party vendor or supplier aligns with their own values, procurement teams reduce reputational risk. Verifying the quality of products and services reduces the likelihood of late deliveries, wrong orders, and unusable items—thereby reducing risk to business continuity.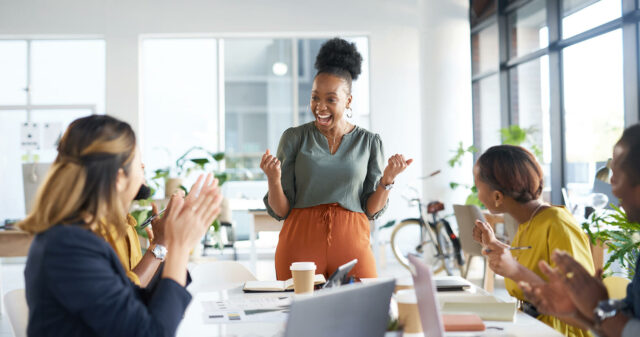 Ebook
The Procurement Strategy Playbook for Modern Businesses
Download the ebook to learn how to modernize your procurement strategy and realize the benefits of tech-enabled procurement.
"*" indicates required fields
Implementing better procurement and purchasing
Effective procurement offers improvement for companies of every size and stage. Many large manufacturing companies have robust procurement departments that handle every step of the procurement process. But you don't need a dedicated procurement professional to employ this approach to spending. Even CFOs and COOs at small companies can employ the basic principles of procurement to reduce their operating costs and risks.
5 Easy steps to implement procurement controls
Using these simple steps, finance teams can get better control of purchasing in order to optimize spending and reduce unnecessary costs:
Evaluate current spending practices across the business. Look across departments and geographies to identify all operating spend. This should include your office supplies, hardware, software, equipment, cleaning supplies, etc.
Identify opportunities for cost savings. For example, if two departments are purchasing the same item or service, you may be able to buy this item or service in bulk for a discounted price. You can also negotiate a contract to achieve the same goal.
Create controls around future purchasing. One way to do this is to set parameters for what can be purchased and from whom based on user profile, department, location, or authorization level. These parameters can be established by centralizing purchases within preferred vendor platforms or a vendor management system.
Establish a system for approval and reimbursement workflows that ensures transparency across the organization. Include all relevant departments (e.g. security, IT, legal, and finance) in the approval process.
Implement a vendor selection policy that allows your team to evaluate vendors on an ongoing basis. This will ensure that the vendors you work with align with your business's needs, goals, and core values in both the short term and the long term.
Simplify purchasing and procurement with technology
A well-executed procurement strategy benefits organizations in many ways, but trying to accomplish procurement controls manually is a time-consuming and cumbersome process.
Fortunately, technology can reduce much of the manual labor involved and bring additional cost savings. In fact, a Boston Consulting Group study found that companies using digital tools like procurement software decreased their annual expenditures by an average of 5% to 10%.
A procurement management system like Order can automate many tasks in the procurement process. The platform reduces manual labor for many activities:
Comparing costs across vendors
Creating purchase requisitions and POs
Routing purchasing approvals
Tracking and reconciling deliveries
Organizing invoice and payment data
All of these tasks are handled within a single centralized database, greatly improving transparency in the spending process across every level of an organization.
To ensure the success of your procurement management, it's important to identify the best procurement management software for your company's needs and goals. We've created this Procurement Technology Decision Matrix to help you select the best fit for your business.
Get started
Schedule a demo to see how Order.co can simplify buying for your business.
"*" indicates required fields