How Centralized Purchasing Saves Your Business Time & Money
Centralized purchasing brings all purchasing across locations together. Learn how it enables logistical and cost-saving benefits for businesses.
Written by:
Allison Reich
Last Updated:
November 10, 2023
Startups and smaller companies often approach procurement with a "get what you need to make the business run" mentality. This may work for small businesses with lower purchasing needs—but as the company grows, the purchasing system must evolve.
This evolution often starts with a process further enhanced by technology—the centralized purchasing model. Using centralized purchasing techniques and tools, businesses coordinate their expenses across the organization to better understand and control spending.
Let's look at centralized purchasing and its benefits to fast-moving businesses:
What is centralized purchasing?
What are the advantages of centralized purchasing?
What limitations does centralized purchasing have?
How can software enable centralized purchasing?
Download the free ebook: The Procurement Strategy Playbook
What is centralized purchasing?
Centralized purchasing means bringing all of your business's purchasing under one department, system, or technology. Every purchase goes through one intake, processing, and payment workflow, ideally within a software system.
When businesses don't use centralized procurement, they can't keep a close eye on what employees are ordering—nor can they pinpoint duplication and waste. Stakeholders perform redundant work sourcing their own purchases, and the organization often loses leverage on pricing and terms.
Businesses with only one location centralize their purchasing by coordinating purchases across teams and departments. Franchises go a step further, coordinating purchases for multiple business locations in a central location, such as a procurement tool. Regardless of the business's size or structure, the idea is to eliminate purchasing in silos, improve management's visibility into spend, and take control of its supply chain management.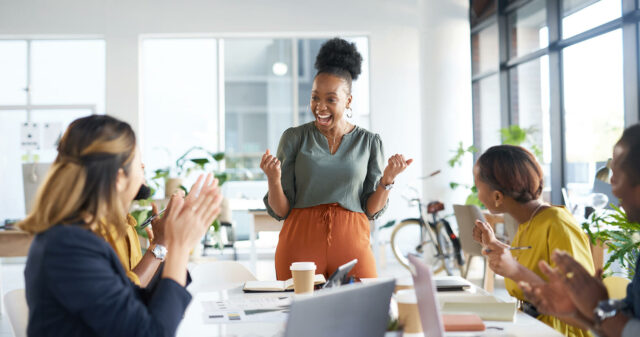 Ebook
The Procurement Strategy Playbook for Modern Businesses
Download the ebook to learn how to modernize your procurement strategy and realize the benefits of tech-enabled procurement.
Download the ebook
What are the key benefits of centralized purchasing?
Moving to a centralized purchasing policy allows stakeholders to retain their decision-making power while ensuring they use the best suppliers. This helps the organization realize cost savings and create better relationships with vendors while keeping everyone productive.
Among the benefits of using a centralized procurement solution are reduced overhead expenses, a stronger purchasing strategy, automation for purchase requisitions and purchase orders, and full visibility for the procurement organization.
Reduces procurement costs
It pays to be organized. When you plan out business expenses and look at all orders as one collective whole, you can save a lot of money.
Centralized purchasing eliminates wasteful spending on duplicate orders or purchases outside company policy. At the same time, it unlocks volume discounts on bulk orders and reduces shipping fees.
Eliminates maverick and duplicate spend
Centralized purchasing reduces the likelihood that businesses will waste capital on duplicate or maverick spend.
What's maverick spend, and how does it happen? In short, maverick spending is any transaction outside the standard procurement process. It often occurs in cases when people don't understand the purchasing rules or feel the official process is a hindrance.
Decentralized spend makes it difficult to catch this uncontrolled outflow of cash. Purchases come in from so many employees across various departments and locations that it's hard to keep a watchful eye.
When purchasing is centralized, businesses implement an approval process that deters employees from purchasing outside company policy. It ensures vendor relationships remain strong, purchases remain compliant, and the purchasing team stays informed and empowered to conduct spend analysis.
Centralized spend also makes it easier to prevent two employees or departments from unknowingly paying for the same service, such as if the marketing and sales teams both independently decide they want the same new software tool. Without centralized purchasing, the two departments subscribe to the software separately and never know the business paid twice.
Unlocks discounts on bulk orders
Many vendors offer discounts on bulk orders—but you have to buy in bulk to redeem those discounts. Centralized purchasing makes that possible.
When businesses make one collective purchase, they drive up the number of goods ordered and the total price of their order. This boost can create eligibility for discounts from the vendor and save the business money on procurement.
Reduces shipping fees
Similarly, businesses save money by lumping orders into one shipment. It's cheaper to ship several items together than to ship them one by one. Many vendors even incentivize bulk orders by offering free shipping discounts for high-ticket orders.
Centralized purchasing saves employees time
Operations and accounting departments suffer from inefficient, decentralized purchasing processes. Centralized purchasing simplifies ordering for operations teams and, in turn, reduces the number of invoices created through ordering.
Simplified ordering
Purchasing for a business can take considerable time, especially when needs are distributed across locations and orders are spread across multiple vendors.
Businesses can simplify ordering by designating one person to submit every location's orders together. More mature organizations often implement procurement technology solutions to allow users to place orders with approval from direct managers and departments (such as Legal and IT). The system works without getting between buyers and the supplies they need.
Reduces invoices
Think of all the orders your accounting team processes from Amazon. How much time could they save if those orders were consolidated into only one invoice?
When multiple locations or departments order together, it reduces the number of invoices accounting has to process and reconcile. This saves the accounting department considerable time at month-end close and during tax season.
Ensures consistent quality across locations
To retain customers, it's essential to manage their expectations by offering a consistent experience across locations. When your purchasing is disjointed, it's hard to ensure consistency.
Say you're operating a fitness chain. If one of your studios offers Kiehl's products, but another offers Dove, it creates an inconsistent customer experience. Customers who visit a studio with Kiehl's products will expect to see those products in all locker rooms. If they take a class at another location that provides different products, they may be disappointed enough not to return for another class. (Nothing against Dove—people just really love Kiehl's.)
If you centralize the purchasing of products for the broader organization, you avoid this scenario.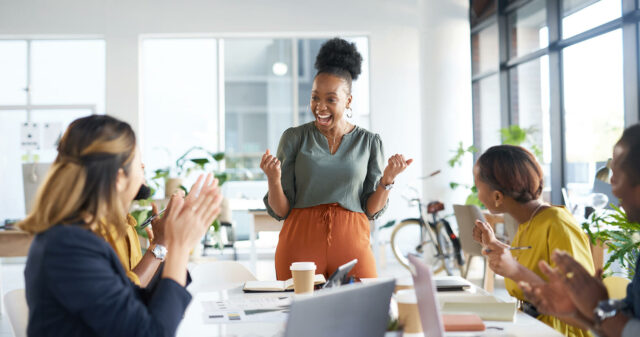 Ebook
The Procurement Strategy Playbook for Modern Businesses
Download the ebook to learn how to modernize your procurement strategy and realize the benefits of tech-enabled procurement.
"*" indicates required fields
What are the limitations of centralized purchasing?
All the above advantages are compelling reasons to consider implementing centralized purchasing in your company. That said, there are some limitations to the power of this technique. Technology helps overcome some of these common obstacles:
1. Centralized purchasing is only as good as your process
Before adding a tool to implement a purchasing program, you need to look at your processes from a strategic standpoint. Trace the lifecycle of every purchase to understand how purchases are triggered, what approvals they require, how they're paid, and how Procurement tracks this purchasing activity. A detailed and well-documented procurement policy will help you overcome unsanctioned spending.
2. Adoption is critical to success
The best process in the world can't help you if no one uses it. Documenting your procurement policies and making them available to users is a great first step to increasing adoption.
The second is to offer adequate training on your new policies, tools, and best practices. Getting everyone from the C-Suite down on board with the transition is vital to your program's success.
3. Procurement professionals can only keep up with so much
Procurement teams love orchestrating and implementing good practices. They are uniquely invested in the operational success of the company. But process optimization can't work unless you have the tools to back it up.
When implementing centralized purchasing, consider the impact on your AP staff. Also, consider future impacts as the company grows. Sooner than you think, the need for technology to automate the purchasing process becomes non-negotiable.
Consolidate your business orders with the right technology solution
The simplest way to centralize purchasing is with a sophisticated procurement solution. It allows employees from multiple departments and locations to order what they need from a centralized platform.
Order.co allows you to centralize every part of your procurement process, from sourcing to invoice reconciliation. In addition to saving businesses tens of thousands of dollars per month, our platform makes it easy for operations managers to procure supplies. Order.co's automatic general ledger (GL) coding, three-way matching, and easy payment process reduce the volume of work accounting teams need to process.
Ready to centralize your purchasing efforts, save money, and reclaim your time? Get in touch with a member of our team or request a demo.
Get started
Schedule a demo to see how Order.co can simplify buying for your business.
"*" indicates required fields