Improve Your Procurement Process by Following These Steps
A strong procurement process streamlines operations, reduces risk, and protects budgets. Build a better process and track your progress with a few easy steps.
Written by:
Allison Reich
Last Updated:
April 11, 2023
A solid, repeatable procurement process is essential for optimal financial and operational function. The right approach speeds projects along and provides everyone with the tools they need while keeping budgets in check.
But what are the vital steps in a well-managed procurement process? How can you track the performance of your procurement practice to know you're getting the best outcomes?
Let's look at the stages and steps necessary to establish an effective procurement process. We'll also cover different types of procurement and share the most effective KPIs to track your process and ensure your process adequately meets business needs.
What is procurement?
Procurement is the process of sourcing, buying, and paying for materials and services within a company. It's a critical business function that allows companies to run more efficiently while ensuring everyone has the tools, materials, and software to be productive and effective.
Good procurement management enables the company to realize cost savings through strategic buying, improve supply chain management, and shorten manufacturing timelines.
Difference between indirect, direct, and service procurement
Though all purchasing moves through the same procurement process, several distinct categories exist. Each requires different methods of cost control and management.
The three main procurement types are direct, indirect, and service procurement.
Direct Procurement:

Purchasing goods or software tied to the production of a specific product. Examples include raw materials, equipment, resale items, machines, or other supplies.

Indirect

: Purchasing goods or software for overhead purposes (not tied to a specific product). Examples include office supplies, fixed assets such as desks, computers, and facilities-related items. It may also include software tools for general use (i.e. Slack or Zoom).

Service

: Procurement of non-employee consulting for either direct or indirect applications. Examples include legal services, contract-based and freelance services, and managed services like security and facilities, etc.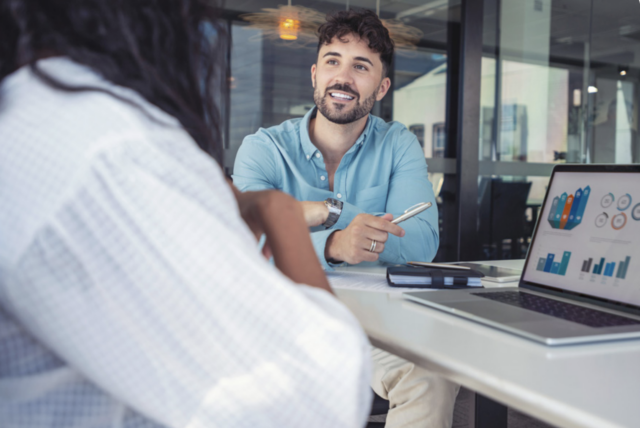 Ebook
The Complete Guide to Procurement Management KPIs
Dive deep into how your team can benefit from tracking procurement KPIs, the 15 most important KPIs to track, and a detailed worksheet to help you calculate which KPIs suit you!
Download the free ebook
Stages in the procurement process
Procurement is a continuous process, but each purchase goes through three phases:
Sourcing:

The organization identifies the needed goods or services, begins the purchase request and approval process, and evaluates potential suppliers.

Purchasing:

Procurement negotiates with the chosen supplier, creates and transmits the order, receives the goods or services, evaluates goods received and supplier performance on the delivery, and accepts (or rejects) the order.

Payment:

Accounting performs three-way matching between invoice, PO, and requisition, approves and submits an invoice for payment, and completes post-close record-keeping.
Steps in the Procurement Process
1. Identify a need: The stakeholder or department head realizes the need for a product, software tool, or service. This purchase may fulfill an ongoing need (for instance, restocking consumables like office supplies) or a single purchase that supports a new project. These may be planned as part of the annual budget and procurement planning process or a spot buy of an unanticipated need. Once the stakeholder identifies a need, they outline the requirements to fill it, documenting it in a request.
2. Issue a Purchase Requisition: Using the information surfaced during the identification step, the stakeholder creates a purchase requisition or intake form. This is the formal request to procure the goods or services and includes all necessary information for ordering and payment. Depending on the type of procurement, the purchase req offers suggested solutions. For example, in a software purchase, the stakeholder may include three tools for evaluation.
3. Departmental Review: Once the purchase request is made, several departments may sign off on the purchasing decision. Often, the department head, legal, security, and IT departments have particular requirements to mitigate risk and ensure compliance for purchases. This review is especially important when engaging with new suppliers.
4. Budget Allocation: Once the necessary approvers complete their review, deals proceed to the finance team for approval and budget allocation. For small or one-off purchases, finance may approve a spot buy and direct the stakeholder to complete the purchase. From this point, finance or procurement may take over the negotiation for larger, contract-based purchases.
5. Request for Quotation (RFQ): The negotiating team will request quotes — or in some cases, a Request for Proposal (RFP) — from several potential suppliers to evaluate large purchases such as high-volume goods, consulting services, or software. This practice is commonly referred to as "three bids and a buy." This allows the team to understand each solution better, explore features and pricing from different bidders, and conduct due diligence before negotiation. In some cases, at this stage of the purchasing process, the team may choose to work with a preferred list of suppliers selected as part of a strategic sourcing program.
6. Contract negotiation: Based on the numbers and contract terms provided, the procurement team engages the selected supplier to work out needs and requirements. During the negotiation, the team attempts to negotiate for the best price and payment terms, ensuring that they get the right-sized solution to satisfy the purchase request. If the negotiating team and supplier reach acceptable terms, the buyer executes the contract and transmits an approved Purchase Order to complete the transaction.
7. Receipt of goods: Working from the information in the PO, the supplier fulfills and delivers the goods or services to the buyer. Once delivered, the buyer inspects the goods for quality and accuracy. If the goods do not match the PO or have quality issues, the buyer may return them or seek a remedy through the supplier. The buyer should note any discrepancies between the order and the goods delivered for future record-keeping activities.
8. Matching process: The buyer performs three-way matching between the purchase requisition, purchase order, and invoice to ensure accuracy. This triple-check is necessary to address any discrepancies in the goods delivered and the amount to be paid.
9. Invoice approval: Upon a successful three-way check, the invoice is approved for payment, coded by the accounts payable department, and submitted for payment.
10. Payment: The buyer transmits payment to the supplier through preferred means (preferably electronically). If paid early, the buyer realizes early payment discounts.
11. Post-close recordkeeping: After successful payment, teams conduct record-keeping activities to facilitate analysis and future planning efforts. These activities include supplier evaluation, contract management, spend reporting, etc.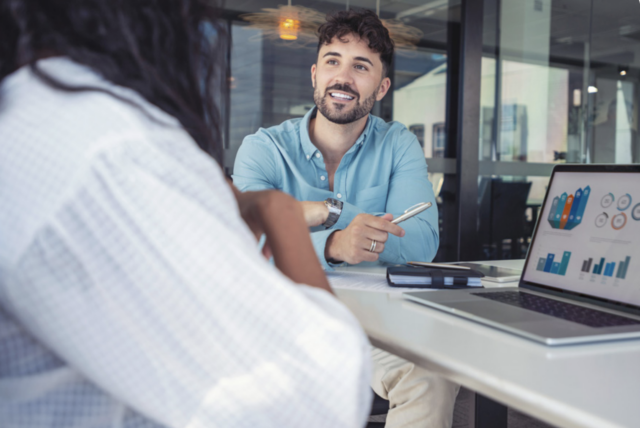 Ebook
The Complete Guide to Procurement Management KPIs
Dive deep into how your team can benefit from tracking procurement KPIs, the 15 most important KPIs to track, and a detailed worksheet to help you calculate which KPIs suit you!
"*" indicates required fields
Track your procurement process with the best KPIs
One way to streamline your procurement strategy is by tracking metrics to understand your process and its outcomes. These metrics are called Key Performance Indicators (KPI). By establishing and monitoring your business KPIs you improve your process, shorten the procurement cycle and boost the bottom line.
Some key KPIs you'll want to consider tracking are:
Cost per invoice (CPI): The cost to process an invoice for payment. This KPI tracks the efficiency in the payment stage of procurement. Manual processing is associated with higher CPI. Automation reduces the cost per invoice by increasing processing rates and reducing exceptions.
Invoice exceptions: The percentage of invoices encountering coding, processing, or payment errors during the purchasing process. Exception rates average 5% for most organizations. Rates above this level indicate problems in your invoice and payment processing workflow. As with CPI, automation significantly reduces this number.
Emergency purchase: The number of non-planned spending events within the measurement period (per quarter or year, for example). These unplanned events may point to issues with your project planning, budget, or requisition process. Problems with these processes could encourage maverick spending, increase risk, and reduce capital efficiency.
Vendor defects: The percentage of damaged or non-conforming items in a vendor delivery. Along with other supplier-focused KPIs, the defect rate could point to the need to offboard a particular vendor or improve the strategic sourcing program in your organization.
Procurement life cycle: How long a need takes to get from purchase requisition to settlement. Long lead times will impede production schedules and contribute to downstream distribution and cash flow issues.
Improving procurement process KPIs with automation
Once organizations begin improving and tracking procurement through KPIs, many discover areas of needed improvement. The most effective solution is not to increase headcount or complexity but rather to implement a scalable solution using procurement software. Doing so saves money on employee wages, reduces errors, and creates a process that grows right along with company growth.
If automation could improve your most crucial procurement KPIs, then the time is right to consider a solution that works for your organization.
Order.co helps organizations move away from tedious and error-prone manual processing and get a handle on spending and payment with an easy-to-use platform. Schedule a demo today to learn more.
Get started
Schedule a demo to see how Order.co can simplify buying for your business.
"*" indicates required fields