Group Purchasing Organizations: What They Are & Why They Aren't Enough
A group purchasing organization helps smaller businesses get the best rates on purchasing supplies, but is it enough? Find out how to maximize GPO benefits.
Written by:
Mark Saltarelli
Last Updated:
September 7, 2023
Many small businesses pay retail rates for office supplies and materials simply because they don't have the large-scale buying power or sufficient negotiating skills to cement better rates.
But as businesses grow, the expense of retail pricing puts increased pressure on working capital. Businesses must look for ways to optimize cash flow and get ahead of rising costs.
Group purchasing organizations (GPOs) answer the call for many businesses, promising savings and consistency without the need to buy in bulk or build or supplement an entire procurement organization. But GPOs may not be the best option for preserving cash and streamlining buying.
Download the free ebook: The Modern Guide to GPOs–What They Are & Why They're Not Enough
Today, we explore the GPO concept and answer important questions about these organizations:
What is a group purchasing organization?
Why do companies partner with a group purchasing organization?
How does a group purchasing organization make money?
What are the advantages and disadvantages of a group purchasing organization?
How does group purchasing organization saving compare to saving with procurement software?
What is a group purchasing organization?
A group purchasing organization (GPO) is a buying group that works to leverage the purchasing power of a group of businesses, typically in a specific industry, to receive better deals on goods and services. GPOs help members reduce costs by negotiating improved contracts with suppliers and manufacturers.
By combining their purchasing power, members obtain discounts and other benefits they otherwise wouldn't be able to access. By working together through the GPO, organizations attempt to get the most out of their supplier relationships while reducing costs.
How a GPO works
A traditional vertical GPO utilizes a centralized purchasing system that allows its members to order goods and services at agreed-upon prices from the organization's network of suppliers.
1. The GPO negotiates contracts with suppliers on behalf of its members, typically in a given industry or niche, to obtain discounts and other benefits that individual members wouldn't otherwise be able to access.
2. The GPO may also offer value-added services such as electronic invoicing, cost-savings reports, trend analysis, product standardization assistance, and budgeting tools to help its members make informed purchase decisions.
3. The GPO streamlines the ordering process by acting as a single point of contact for all orders. The GPO does this to reduce member costs associated with paperwork and managing multiple supplier relationships. This centralized purchasing system also eliminates redundant efforts by using an established sourcing process that follows specific guidelines designed to best meet the needs of all participating members.
History of group purchasing organizations
Group purchasing organizations were created to help businesses get better deals from suppliers.
GPOs first emerged to benefit healthcare providers. They offered doctors and hospitals ways to save time and find the best prices on patient-care products and services, aggregating the purchases of common goods and materials into large vendor contracts. This allowed industry members to leverage economies of scale and improve their bottom line when buying surgical and medical supplies.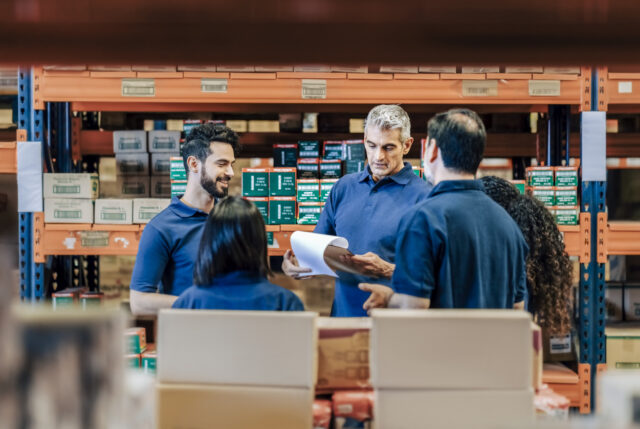 Ebook
The Modern Guide to GPOs: What They Are & Why They're Not Enough
Traditionally, GPOs have been a valuable tool for saving costs. But in the modern era of procurement automation, are GPOs still the best option? Read the ebook to find out.
Download the ebook
Types of GPOs
GPOs can be classified into three categories: vertical, horizontal, and master purchasing.
Vertical GPOs are formed by organizations that purchase products or services within a specific industry or sector. Common vertical GPO industries include healthcare, hospitality, and municipal organizations such as school purchasing groups. Some small organizations, such as school districts and municipalities, join GPOs for the benefit of meeting purchasing volume and supply requirements that make it easier for the GPO to service dozens of small entities simultaneously.
Horizontal GPOs are formed on a regional or national level to combine buying power across multiple industries and sectors. Horizontal GPOs serve businesses willing to contract for their services, regardless of size or industry. These arrangements meet the needs of smaller enterprises looking for volume advantages, but the selection may not be as targeted as with a vertical GPO.
Finally, master purchasing organizations (MPOs) are formed by large corporations to aggregate their internal buying power with those of subsidiary companies and divisions.
How do GPOs make money?
Most commonly, GPOs make money by establishing a membership fee to participate or charging members a percentage of spend. GPOs can also charge contract fees to their suppliers, which is typically a percentage of sales.
Sometimes, a GPO earns money using both of these methods.
In any case, do your homework evaluating relevant fees before selecting a partner to represent your procurement needs.
Advantages of a group purchasing organization
For small and medium businesses without an internal or outsourced procurement team, a reputable GPO offers many appealing benefits, including better pricing, lower purchasing barriers, and quick access to needed supplies.
Access to volume discounts: Since GPOs offer a strength-in-numbers approach to buying, smaller businesses and those just starting will gain access to better volume-based pricing than they could negotiate independently. This is the biggest appeal of GPOs for smaller enterprises looking to control costs.
Group buying power: Small businesses often have difficulty meeting the order minimums required by some vendors. A GPO removes this obstacle by pooling purchases from its members. However, when considering a GPO, buyers should be aware that while pooling purchases takes advantage of economies of scale, the GPO contract may require members to buy a certain amount of product within the contract term. This becomes important if stakeholders are still purchasing outside of contract while a member.
Curated selection: GPOs offer supplies and materials through pre-vetted vendors with contract arrangements. This approach may allow the business to get all the supplies it needs as a one-stop shop, using vendors offered on contract from their GPO. This curation and promise of savings reduce the time spent hunting for deals and comparing options.
Do the advantages of a GPO outweigh its limitations? Find out in our ebook.
Disadvantages of a group purchasing organization
Despite these benefits, the GPO model has some disadvantages that bear consideration before making a participation decision.
Unavailable on-contract goods: The GPO is structured to offer the most benefit to the entire group. This structure sometimes reduces its effectiveness for individual members. This can happen when members seek out a specific type of supply not covered under the GPO's contracts. In this case, members must either settle for a similar item or purchase goods off-contract and lose the benefits of on-contract pricing.
Loss of free market opportunities: When you enter into a GPO contract, you may limit access to better deals in instances where the GPO doesn't offer the items you need or under-negotiates the pricing on a specific item. For companies attempting to stay on contract, the inability to purchase across the marketplace creates a loss of leverage or opportunities to seek better deals.
Lack of transparency: Some GPOs are not forthcoming regarding their revenue streams and practices. When choosing a GPO partner, ask questions about their compensation structure, practices, vendor relationships, etc. Doing so may reveal aspects of the GPO relationship that would not benefit your organization. Always conduct due diligence on any GPO you consider for partnership.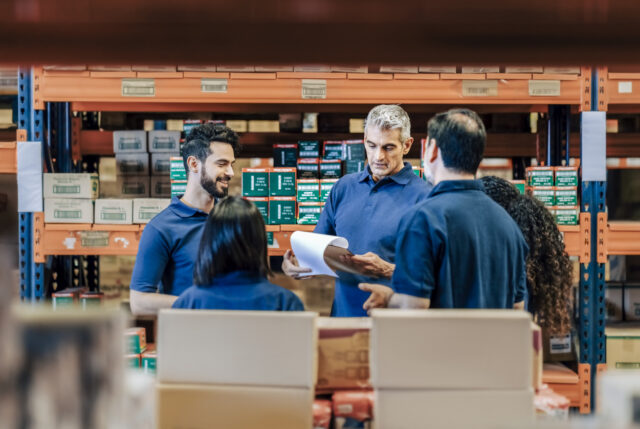 Ebook
The Modern Guide to GPOs: What They Are & Why They're Not Enough
Traditionally, GPOs have been a valuable tool for saving costs. But in the modern era of procurement automation, are GPOs still the best option? Read the ebook to find out.
"*" indicates required fields
What others don't tell you about GPOs
Despite the rosy picture GPOs paint about savings and streamlining, their brokers drive revenue at for-profit organizations. While there's nothing wrong with GPOs earning revenue from this model, keeping a balanced perspective on your business relationship with them is essential. Conduct due diligence on your chosen GPO to ensure you're fully informed before committing.
Here are a few points you may not find highlighted in your GPO's promotional material:
GPOs may recommend more spending: Volume is a key component of the GPO model, so representatives who conduct a procurement audit may be inclined to recommend more items than you need. When receiving an audit from a GPO, check whether the suggested products align with your organization's current requirements.
The larger members carry the group: Members of GPOs come in all shapes and sizes, but the smaller members derive most of the benefit from the arrangement. As companies grow and scale, their volume needs and ability to negotiate independently increase. This means that a GPO may offer your company diminishing returns over time, especially if your organization is on a high-growth path.
They can't help you control shadow spend: Partnering with a GPO for supplies can be a money-saving venture — if you can get your team to keep on contract. In many cases, enforcing compliance with a specific GPO or vendor is an uphill battle. Without a centralized purchasing platform to visualize and track spending, evaluating compliance takes considerable time. Larger organizations accustomed to getting the exact goods they want may circumvent the GPO by buying outside contracts. This lack of visibility may cause concern if off-contract purchases diminish the cash efficiency derived from group buying.
To uncover more facts you won't learn on your GPO's website, download our ebook.
Average cost savings of GPOs
When considering a partnership with a GPO, it pays to analyze potential savings versus opportunity cost. Although a recent study of healthcare GPOs pegged savings at 15 to 20 percent, run the numbers to be sure a GPO is still worth it after fees. Horizontal GPO members may see different net returns based on the variety of goods available within the contract from their GPO partner.
Here are some questions to ask when evaluating a GPO partnership:
What are the fees for maintaining a GPO membership?
Are there any order minimums?
Does the GPO have other revenue sources (vendor fees, etc.)?
How much of our organizational spend will be on contract?
How will we source items that are not on contract?
What methods will we use to ensure buyers remain within contract and avoid maverick spend?
How Order.co goes beyond GPOs to offer total value
Order.co offers many of the benefits of a GPO while enhancing both savings and user experience. Order.co users save on the physical goods they need to run their business and realize other benefits not found when exclusively using a GPO, including:
Access to thousands of vendors to ensure the best pricing and automatic substitutions when goods are backordered or unavailable
A robust central platform featuring curated item catalogs and role-based spending guardrails to ensure buyers keep within spending limits and group contracts
Spend management and reporting features that deliver full visibility on organizational spend and contract compliance
For those currently using a GPO, Order.co greatly enhances the savings and capabilities of your current partnership. Even without a GPO, small and medium businesses obtain cost savings without order minimums or restrictions.
To learn more about the GPO model and how procurement software improves upon it, read our new ebook: The Modern Guide to GPOs–What They Are & Why They're Not Enough.
Get started
Schedule a demo to see how Order.co can simplify buying for your business.
"*" indicates required fields