The In-Depth Guide to Better Purchase Order Processing
Strong purchase order processing has positive effects on the entire procurement process. Learn how to build and strengthen your PO process with this guide.
Written by:
Mark Saltarelli
Published:
September 11, 2023
Organization is the antidote to purchasing chaos and budget overruns, but building an orderly procurement process doesn't happen overnight. If your accounting department is under a constant time crunch and your stakeholders spend time following up on needed supply orders, it's time to build a better procurement process.
When it comes to improving the procurement processes, start with the paperwork. Namely, beef up the company's purchase order processing methods. Creating a more streamlined and organized purchase order (PO) process positively impacts the entire procurement process. It helps the company save money, justify its purchases, codify spending rules, and use its wealth of procurement data to refine budgets and buying standards.
Today, we cover everything you need to know about improving your purchase order processing methods:
What is purchase order processing?
Why is purchase order processing important?
What are the seven steps for purchase order processing?
Best practices in purchase order processing
Benefits to automating purchase order processing
Download the free ebook: The Complete Guide to Procurement Management KPIs
What is purchase order processing?
Purchase order processing is the method an accounting team or purchasing department uses to select, authorize, order, fulfill, and track supply and service orders from vendors. It involves verifying that the product or service requested for purchase is available, allocating funds to buy the products or services, communicating needs with the vendor, and checking that the correct items arrive.
The PO process works best when teams use a repeatable and organized set of steps to procure goods. A high-integrity process ensures stakeholders have the resources needed to order the correct goods within a purchasing policy. It gives the organization the structure to approve purchases and submit the paperwork for fulfillment. This process also records all purchases for future record keeping, spend planning, and analysis.
What's the difference between a purchase requisition and a purchase order?
Although often used interchangeably, purchase requisitions and purchase orders are separate but equally important documents in the procurement process.
A purchase requisition, sometimes called an intake form, is an internal document that requests permission to purchase products or services. It is typically signed off by the division manager and sent to the procurement team for approval.
A purchase order is an external document. Beyond a simple order, the PO is a legally binding contract between a buyer and supplier that confirms all order details, including pricing, quantity of goods or services purchased, delivery date, and payment terms.
The purchase requisition and purchase order work together to help order, fulfill, and track supplies flowing into the company.
Why is purchase order processing important?
Purchasing is a significant cost center for organizations, with indirect spending representing as much as 20 to 30 percent of revenue. Procurement processing may involve hundreds or thousands of monthly purchases. With so many moving parts needed to keep procurement flowing smoothly, an effective purchase order process is central to the success and cost-effectiveness of your business.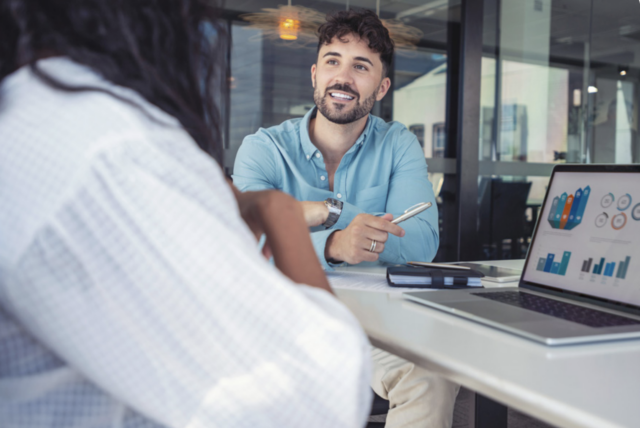 Ebook
The Complete Guide to Procurement Management KPIs
Dive deep into how your team can benefit from tracking procurement KPIs, the 15 most important KPIs to track, and a detailed worksheet to help you calculate which KPIs suit you!
Download the guide
7 Steps for successful purchase order processing
Use these standard purchase order process steps to build or refine your buying process for better results and savings.
1. Identify needed items
The first step to developing an organized purchase order process is to research and select needed supplies from a new or existing vendor. Stakeholders should review product information, compare costs across vendors, and compare similar options between vendors. Documenting your company's corporate procurement policy helps buyers follow the rules governing spending on goods and services. These policies should be well communicated and documented to ensure compliance with internal and external requirements.
2. Create a purchase requisition for the items
Based on the research in step one, the next step is to fill out a purchase requisition for items. Include all information about the vendor(s) and any supporting documentation approvers will need to move the purchase forward.
A documented purchase order approval process and designated interdepartmental approvers make the procurement process more efficient. Well-defined approval roles eliminate confusion about who needs to review what and why. This creates a faster transaction timeline as communication between all parties is simplified. Additionally, having knowledgeable and experienced approvers reduces the chances of mistakes or miscalculations, leading to better decisions.
3. Submit the purchase requisition for approval
Once the stakeholder completes the requisition or intake form, they submit the order request to a first approver — usually a direct manager or department head. This approver reviews the request, checks it against the budget for the department or project, and gives the funds initial sign-off. From there, the request routes through other required approvals. Depending on the purchase, it may be subject to IT, legal, security, or finance team review. Organizations often set individual thresholds for when a purchase must undergo additional checks. For instance, contracts over a certain dollar value must receive executive team approval.
4. Create an approved purchase order
Once the request goes through all necessary approvals, the accounting or finance team uses the requisition form to build a purchase order. A complete purchase request makes for a thorough and complete purchase order.
As a binding and legal document, every PO should include the following information items to ensure timely fulfillment and contract compliance:
Purchase order number
Date and time of purchase order
Requestor name and department information
Vendor information, including name, address, contact information
Description of goods or services being purchased
Quantity of goods or services being purchased
Unit price per item
Total price
Taxes and fees
Shipping and delivery information (including cost if applicable)
Billing instructions to the vendor
Payment information and net terms
Additional notes from stakeholders or the finance team
5. Approve and submit the purchase order
In some cases, Accounting may put completed purchase orders through a second round of review to ensure accuracy and completeness. After successfully approving the purchase order, Finance transmits the purchase order to the vendor.
At this point, the supplier reviews the order, contacts the stakeholder or the finance department with any questions, confirms the availability of the requested type and amount of items, and prepares to fulfill the order. If any items aren't available or will not arrive within the required timeframe, the supplier may suggest replacement with similar items or inform the buyer of estimated delivery.
6. Vendor approves and fulfills the purchase order
Once the vendor has the necessary information and resources, they approve the purchase order. They provide an estimated delivery date and shipment tracking number, then submit the order for fulfillment. Once shipped, stakeholders can check the order's status until it arrives.
7. Receive and reconcile goods
When the order arrives, the buyer inspects the contents to ensure all items are present and accounted for. If discrepancies or damages exist, the buyer must communicate with the vendor to find a remedy, such as a replacement or refund. In extreme cases, they may choose to refuse the shipment altogether.
Once the receipt of goods is confirmed, Accounting creates a receiving record to document the shipment and note any delivery exceptions and compliance issues. Accounting reconciles this data against the purchase requisition, purchase order, bill of lading, or inventory manifest to ensure consistency. This process, called three-way matching, is necessary to confirm that all information is accurate.
Best practices in PO processing
Companies of every size and stage can improve their PO system by applying best practices. Follow the following steps to streamline and strengthen the entire process, thus realizing additional benefits and improved cost savings.
Build a documented procurement process
Documented purchasing policies help organizations maintain better budgetary controls. They allow companies to establish and communicate clear guidelines for how and where supplies should be purchased, who is authorized to make purchases, which requirements vendors must meet for consideration, the spending thresholds that must be observed, and how to request the goods needed to perform job roles. Considering that a recent study showed over one third of procurement teams have felt pressured enough to cut corners in sourcing and vetting suppliers, documentation is an especially important step.
A documented procurement process enables more effective budgeting, providing a clearer picture of supply spending over time. It also safeguards against acts of fraud and minimizes the chance of partnering with low-quality vendors. Companies with documented policies and strong spend visibility are less likely to be the target for bad actors.
Create a departmental approval roster
A departmental purchase approval roster is crucial for effective procurement. Approval rosters establish an approval hierarchy for each department, ensuring purchases align with company strategy and financial objectives. They help maintain accountability for every purchase, minimizing spending waste while delivering vital goods and services for effective operations.
Establish a preferred vendor network
A preferred vendor network is a shortlist of pre-approved, high-quality vendors an organization partners with for procurement needs. Using preferred vendors increases efficiency while reducing third-party risk. It also allows businesses to leverage bargaining power when negotiating per-item prices, volume discounts, and purchase terms.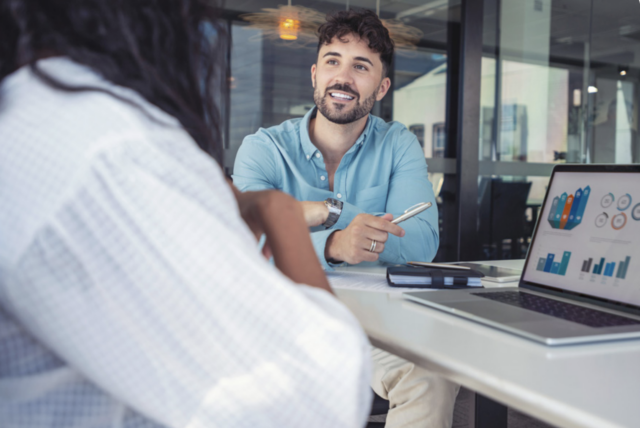 Ebook
The Complete Guide to Procurement Management KPIs
Dive deep into how your team can benefit from tracking procurement KPIs, the 15 most important KPIs to track, and a detailed worksheet to help you calculate which KPIs suit you!
"*" indicates required fields
Use strategic sourcing wherever possible
Strategic sourcing takes a systematic, structured approach to the buying process. It involves analyzing market trends and segmenting suppliers to optimize purchase terms. By segmenting purchases and working with known vendors, organizations take advantage of discounts, build relationships with the right vendors, ensure better quality, and enjoy support when supply chain issues arise. Strategic sourcing helps organizations improve their procurement processes while building long-term partnerships with reliable suppliers.
Use procurement software to automate
Automating purchase order processing streamlines the procurement workflow and ensures accuracy throughout the purchasing process. It eliminates manual purchase order data entry and spreadsheet-based tracking, saving time and reducing potential human error.
Automation also increases the visibility of orders and spend data. Software-enabled workflows let the most repetitive tasks, like approval, submission, three-way matching, reconciliation, and reporting, run in the background, 24-7. Automation with a centralized procurement platform is ideal for companies that need a scalable procurement process.
Benefits of automating the purchasing process
Finance teams that implement purchase order processing automation realize numerous benefits.
Better cost savings: Automating the purchasing process helps identify savings opportunities while eliminating potential cash flow leaks. It avoids costly issues such as missed payments from incorrect information, overpayments, and poor supply quality. With automation, finance teams know where each procurement dollar is being spent.
Higher accuracy: Automating purchase order processing ensures the accuracy and consistency of data. This allows finance teams better visibility into purchasing and higher confidence in finance data.
Increased efficiency: Automation simplifies the time-consuming steps of manual data entry, order tracking, invoice reconciliation, and payment processing. Automating these tedious business processes frees team members to tackle more important tasks.
Reduced manual entry: Automation helps reduce errors and save time by removing manual steps in a process that would otherwise require manual entry. Errors often lead to processing exceptions that require research and may lead to incorrect or misapplied payments.
Enhanced reporting: PO automation makes creating reports on orders and spending patterns easy. This empowers Finance with insights into its purchasing activity and supplier performance. Reporting can drive future spending decisions, benchmark competitive pricing, strengthen supplier relationships, and allocate future budgets.
Reduced risk: Automated purchase order processing mitigates procurement fraud risks through secure platform features, monitoring capabilities, and trend reporting. PO automation ensures secure environments by tracking activity, detecting risks, and applying user access limits. It also prevents unauthorized payments or purchases through required approvals for changes or orders.
Stronger negotiation: Purchase order automation gives buyers a comprehensive view of procurement processes and costs. This enables improved deal negotiation and stronger long-term supplier relationships. It aids supplier performance reviews and helps stakeholders make data-informed contract decisions.
How Order.co facilitates PO processing
Order.co is a comprehensive procurement management platform that streamlines end-to-end purchasing from requisition to delivery and reporting. Unlike traditional procurement platforms that merely send off a digital purchase order, Order.co is the only solution that actively facilitates the entire purchase process.
Order.co offers features that make every step of procurement faster and easier:
Easy item selection and reordering using vendors you already know and trust, with a Chrome add-on for seamless in-browser cart additions
Dynamic purchasing guidelines and spend limits, customizable by user, user level, role, department, location, and more
Automatic GL coding and three-way matching for flawless recording and fast reconciliation of purchases
To learn more about streamlining the whole procurement process with Order.co, schedule a demo.
Get started
Schedule a demo to see how Order.co can simplify buying for your business.
"*" indicates required fields