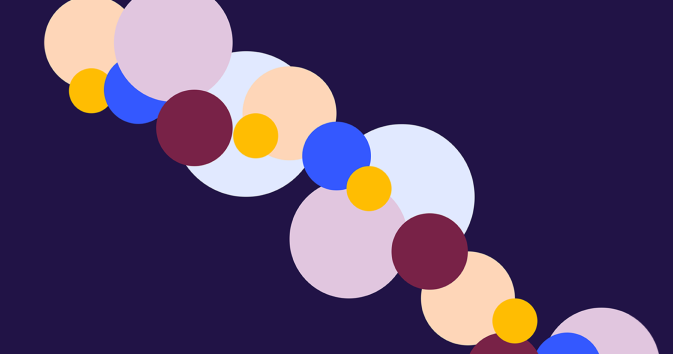 Imagine: you walk into your office on a Monday morning and there are a million (or close to it) invoices on your desk.
You have to spend the next week manually uploading each invoice because that's your company's idea of proper "invoice management". You barely have time for a coffee break because you are neck deep in invoices. 
If the thought of this alone makes you shudder, you're in the right place. If you can't relate, you're lucky—you must not be in finance or accounting. 
Now, the core problem with invoice management is not necessarily the invoice itself; companies have to purchase products—that's a given. For many companies, even in today's world, the problem with invoices and "managing invoices" is the manual process in which they're dealt with. Individual invoices have to be received, processed, coded, approved, uploaded—the works. And ask anyone in finance… It's A LOT of work. Not only that, but if you don't keep the hundreds of paper invoices organized, like Donnie Brasco says, "Forget about it!" 
Another BIG problem? The finance departments that are struggling with invoice management aren't alone. Ready for this? 82% of finance departments say that the number of invoices and the varied formats they receive them in overwhelm them on a daily basis.
82%.
On top of that, finance departments also state that "on average, manual invoice processing accounts for over 30% of the AP team's costs, and over 32% believe that these costs could be saved if invoice processing was automated."
On average, manual invoice processing accounts for over 30% of the AP team's costs
Growing a company is hard enough as it is. But, proper invoice management is an invaluable practice for your company. But, before we hop into how you can fix your invoice management at your company, let's quickly get into what exactly "invoice management" is—at least, what it's supposed to be.
What is "Invoice Management"? 
Simply put, invoice management is a process in which a company's invoices are received, organized, validated, paid, and recorded—in that order. 
Seems easy, right? It is, but believe it or not, proper invoice management isn't as uncommon as one might think. Unfortunately, it seems as though no industry is immune to this issue. No matter your industry, if you're not careful, poor invoice management can plague your company's growth and bottom line. 
The Vicious Cycle of Poor Invoice Management
There is a vicious cycle when it comes to invoice management—especially as it relates to new and growing companies. 
Let's dissect that, shall we? 
First of all, growing companies buy a lot of products, especially if they are growing in locations. With those products come corresponding invoices. Those invoices are then inputted manually—given they're not misplaced beforehand—to be approved. 
The time and effort it takes AP teams and the finance departments to ensure proper "invoice management" has taken away from time they would otherwise be investing in strengthening the company's finance department and helping facilitate company growth. 
Without sufficient effort being focused on helping the growth of the company but rather inputting invoices and making sure bills are paid, it is virtually impossible to grow as a company. Nonetheless, the outdated and manual invoice management process stays the same and the cycle continues. 
Now, let's get some real life examples of how invoice management has drastically increased the productivity of finance teams and fostered the exponential growth of companies. Consolidated invoices and proper invoice management helps AP teams:
Save time paying individual invoices
It goes without saying that if you cut down the amount of invoices your company has to process, you save your team and company time (and money). With consolidated invoices, companies can go from hundreds, if not thousands of invoices, to just a few or a single invoice every month. 
Our clients at Elliott Physical Therapy have realized the time and money savings that come from consolidated invoices and efficient invoice management. They are able to pay 168 with one click—a "huge time saver" for Finance Director Caroline Dodero, which "allows [Elliott PT] to focus on higher level projects" and not spend hours every week organizing hundreds of invoices.  
Cut down on the volume of invoices
The sheer thought of a pile of invoices on one's desk keeps finance and accounting teams up at night. For them, just having one invoice not only seems like a dream, but seems impossible, improbable, incomprehensible—everything of the sort. 
Until it's not. 
Neil Hesse, Staff Accountant at High Level Health, knew the struggle of trying to sift through, organize, and pay hundreds of invoices a month. "I was digging through 400 pages of invoices and credit card receipts," says Neil, "And when we didn't have receipts, we didn't know what to do."  Now, with one weekly invoice, Neil and his team not only have a better, clearer understanding of exactly what they are purchasing, but their invoice management gives their team more time to focus on scaling their high-growth cannabis company—not chasing papers. 
Pay invoices on time 
What happens when you have a million invoices to pay? You can't organize them.
What happens when your invoices aren't organized? You lose track of them, or just lose them all together. 
What happens when you lose an invoice? It doesn't get paid. 
And, as we all know, this doesn't end well for anyone. Unfortunately, late or missing payments is a very common—yet preventable—issue for many companies. Let's just state the obvious here: if all of your invoices are on one piece of paper, they're easier to keep track of…and pay on time. 
If all of your invoices are on one piece of paper, they're easier to keep track of…and pay on time. 
Not to mention, getting that phone call from your vendors saying your payment is late is nothing short of awkward, albeit necessary. Clinton Management, a property management company based out of New York, suffered from this exact problem—hundreds of invoices leading to overdue payments. However, by consolidating their invoices and keeping track of their payments, they're now the gold standard for both property and invoice management. "Our vendors aren't calling to ask where their payments are anymore," explains Purchasing Manager Nadia Nizam. When you consolidate all of your invoices into one invoice, those paper stacks go away, you see exactly who you owe, you pay them when the payments are due, and the world goes 'round. 
Order and Invoice Management
Centralized invoice management and consolidated billing brings a competitive advantage to companies by freeing them from the chaos that is "keeping track of invoices".  Never again ask, "Where did I put that invoice?" or "Did I pay that vendor yet?" To recap, the 3 most practical ways efficient invoice management can help you and your team is by: 
Saving you time

paying individual invoices

Decreasing

the amount of invoices

you have to keep track of

Paying invoices

on time
Establishing a solid invoice management process is an essential part of scaling your business; without it, you'll be stuck in the vicious cycle of invoice overload—with no clear way out. But, for those companies looking to tighten up their invoice management and sleep better at night, that's where we come in. 
All of your purchases. One invoice. It's that simple. 
If you would like to get started and see what exactly Order can do for your company, schedule a demo with one of our team members.