Request for Information (RFI): Meaning and Examples
Knowing the difference between an RFI, RFP, and RFQ can improve your sourcing outcomes. Learn when to use each in this in-depth guide to solicitations.
Written by:
Mark Saltarelli
Last Updated:
April 26, 2023
Gathering information is one of the critical activities in the sourcing and procurement process. Depending on the type of project and the level of research needed, you may need to submit requests for supplier details to help you select sourcing partners.
Knowing the correct way to submit a solicitation can make a significant difference in the responses you receive and the information you have to make decisions. When do you send a request for information (RFI) versus a request for proposal (RFP) or request for quote (RFQ)? And what information do you need to solicit if you're at the beginning of a search?
Let's look at the RFI and how it differs from the RFP and RFQ. Knowing the differences and the best situations for using each will help you make faster and more effective business decisions when sourcing goods and services for your organization.
What does RFI mean?
A request for information is a general request of a supplier to learn more about their service offerings, features, and potential capacity. The RFI is a preliminary evaluation step to ask for product and feature information.
The RFI does not specifically seek specific pricing or service tier information—it is used to gain education on potential suppliers that meet the preliminary requirements of your purchase. Its purpose is to collect research and develop a plan for meeting a business objective or challenge.
What is the difference between RFI, RFP, and RFQ?
While it's common to see the terms RFI, RFP, and RFQ used interchangeably, they are different processes that each serve different purposes. In using the terms interchangeably, we lose the value and intent of each type of request. First, let's define RFP and RFQ for clarity.
Request for proposal (RFP)
A request for proposal is a document that asks suppliers to outline potential solutions for a business need or challenge. The RFP is usually a second step after the buyer receives RFI responses. The RFP is a more detailed, specific document that outlines the business problem or objectives, providing enough information and context so that suppliers can propose creative solutions to meet the need.
Request for quote (RFQ)
Even more detailed than an RFP, the request for quotation details in-depth specifications in order to extract a financial estimate of the solution. This level of specificity comes from a fair level of due diligence with previous sourcing activities.
The RFQ requires stakeholders to have a detailed and comprehensive understanding of what they need and how to implement it. Where the RFP leaves room for flexibility and creative problem-solving, the RFQ outlines every specific parameter required for success. The supplier answers the RFQ if they can meet those specifications, in anticipation of being included in a later bidding process.
As you can see, the RFI, RFP, and RFQ serve different situations and require varying levels of knowledge regarding the problem and potential solution. Where the RFI is an exploratory document allowing the company to consider its options, the RFQ is a prescriptive document meant to home in on a specific solution and associated cost.
Request for tender (RFT)
Another important term to know is request for tender. This is a separate but related process for stakeholders seeking a supplier for goods. The RFT is an open request that asks suppliers to provide an offer for services or products in the form of a sealed bid.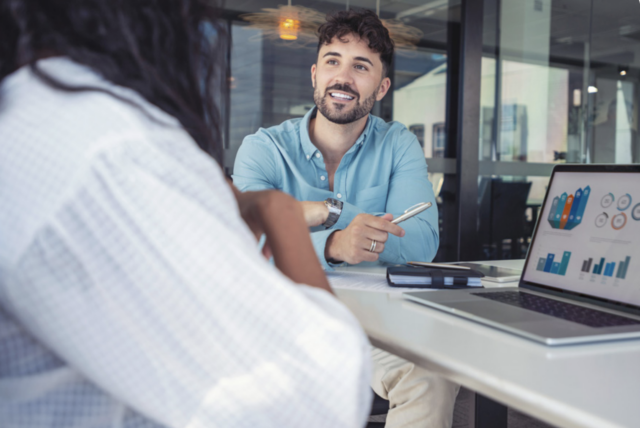 Ebook
The Complete Guide to Procurement Management KPIs
Dive deep into how your team can benefit from tracking procurement KPIs, the 15 most important KPIs to track, and a detailed worksheet to help you calculate which KPIs suit you!
Download the ebook
When should you use an RFI, RFP, or RFQ ?
As mentioned above, the choice of RFI, RFP, or RFQ depends on both the stage of the project and the level of understanding the buyer has about possible solutions.
The RFI process allows you to better understand the suppliers available to you, their general capabilities, and their offerings. This is preferable if there are many potential solutions or if your understanding of the challenge is still in the early stages. The RFI process can give you insight into potential solutions and serve as a precursor to another request like an RFP.
The RFP is more in-depth. It allows the buyer to get more information from those suppliers who have previously completed the RFI. Where the RFI in this case helps prequalify potential vendors, the RFP can enable the buyer to shortlist potential partners. The RFP also lets suppliers do some of the collaborating, suggesting solutions within their service offering that might solve a business challenge. From there you can develop specific evaluation criteria to look at two or three likely providers.
The RFQ is the most detailed but also the most restrictive request format. The RFQ works best when the buyer knows exactly which solution will work within their current framework or infrastructure. It does not require the same creativity on the part of the respondent, instead relying on a list of requirements to narrow down vendors who can meet those needs.
What information should you include in an RFI?
A good RFI should include questions and parameters that can help a supplier successfully inform the buyer about relevant services. The RFI response should give buyers enough basic information to successfully shortlist potential suppliers and move forward with the procurement process.
The general nature of an RFI means that it should be easy for suppliers to complete and for users to evaluate. Your RFI should be outlined using a standard format or RFI template so suppliers understand the best way to respond.
An RFI should not require the depth of detail in an RFQ or RFP, and should not be a time-intensive process for the supplier. A well-constructed RFI with an easy-to-follow template will garner more responses than a complex request.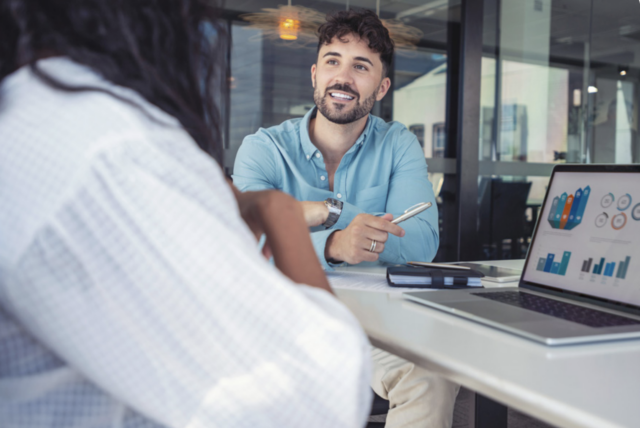 Ebook
The Complete Guide to Procurement Management KPIs
Dive deep into how your team can benefit from tracking procurement KPIs, the 15 most important KPIs to track, and a detailed worksheet to help you calculate which KPIs suit you!
"*" indicates required fields
How to write a request for information
The RFI can be a simple and straightforward way to solicit information from potential suppliers. The trick is presenting the right amount of detail with a good dose of flexibility.
In general, your RFI should include the following:
An overview of the project or challenge. Outline the general terms of the project and what outcomes you're trying to achieve. Also, consider including introductory information about your organization.
Time frame for response or performance. Let potential suppliers know the intended time frame for the project or purchase and how long they have to provide an RFI response.
Specific details of the project. Share any specific parameters or requirements for the product or service of interest. This will help suppliers provide accurate information.
Guidance for interested suppliers. The RFI should outline the manner of response for suppliers interested in providing information.
Room for more information. Suppliers who regularly offer services to solve a particular problem may have insight or more information to provide. Leave some room in your documentation for suppliers to add relevant information.
Example RFI
There are dozens of available examples for building an RFI. The specific outline and questions of your RFI document will depend on several factors:
Your business and industry. A construction industry RFI will look different from a software purchase RFI.
The type of product or service you need. The deliverables you need will help shape the request process.
The business challenge and specifics. Your level of familiarity with the business need will guide the request process and help bidders respond appropriately.
In the following sample RFI, a spa is in search of a vendor for spa supplies and products.
Outline
This RFI is being used to collect market information about spa supplies for 10 locations of a wellness company. The company will be consolidating its ordering to use a single supplier for spa goods and consumer products.
Time frame
Ordering for these products will happen on a monthly basis, with the first orders for all locations to commence within 60 days of the completed contract. RFI responses should be completed and returned within 30 days of receipt of this notice.
Specifics
The supplier should be able to provide spa products and consumables including linens, treatment products, tables and equipment, and spa tools such as salt stones, bolsters, etc.
Preference will be given to suppliers who offer organic, fair trade, and ethically sourced products.
Guidance for reponses
Suppliers interested in providing responses to this RFI should direct them by email to the address provided, or through an online portal if available. Responses received after the performance period will not be considered. For any questions, please contact the email address provided and include "Spa Supplies RFI" in the subject line.
Other information
Suppliers are encouraged to provide more detail about the products or product lines they offer, logistics information if available, and any other information pertinent to inclusion on the supplier shortlist.
Improve your sourcing practice with Order.co
Order.co streamlines and automates many activities within the procurement process, allowing companies to have better visibility into their purchasing and more data at hand when submitting RFIs, RFPs, or RFQs for upcoming projects. While Order.co cannot submit RFIs or RFQs, it can help you better manage your vendor relationships post RFQ process. To understand how procurement software can help your organization, request a demo. 
Get started
Schedule a demo to see how Order.co can simplify buying for your business.
"*" indicates required fields