The 5 Procurement Management Skills to Focus on in 2024
Which procurement management skills and tools are critical for career growth in 2024? Learn about the top 5 and how software enhances results even more.
Published:
November 13, 2023
Procurement management is a study in balance. Professionals and teams tasked with getting supplies in the door must navigate a complex set of priorities, including cost, availability, resilience, and total value.
To effectively perform in procurement, you must have the soft and hard skills necessary for achieving results in circumstances that can be complicated. But which skills should you focus on to move up in your organization? And are there tools that make the process easier and the results better?
Read on to learn how the right practices combined with helpful tech solutions ensure procurement managers can serve their teams and build their brand within a company.
Download the free ebook: The Procurement Strategy Playbook
What are procurement management skills?
Procurement professionals manage the process of obtaining goods or services for an organization. The procurement team, led by a procurement manager, uses a combination of strategic planning and tactical execution to acquire the best goods for a project with quality service and competitive pricing.
Procurement managers generally work on a core set of day-to-day tasks, including:
Sourcing new products
Vetting and contracting with suppliers
Negotiating procurement contracts
Enabling contract management
Authorizing purchasing and payments
Tracking delivery, stock levels, costs, and vendor performance
Reducing excess procurement costs
Performing category management and analysis
Developing strategies for sustainable procurement
A successful procurement manager must possess many competencies to perform their role effectively. The best procurement managers are skilled in communication, contract negotiation, problem-solving, decision-making, research, and analysis.
Why are procurement management skills essential to career growth?
Effective procurement is both a science and an art. To create opportunities for advancement, it's ideal to have a strong skill set paired with curiosity, creativity, and a team-focused approach.
With a foundation built on knowledge, procurement managers balance cost management and priorities more efficiently, negotiate better deals with suppliers, and create more value for departments and stakeholders. This leads to streamlined processes and new procurement strategies for cost-effective purchasing, which further helps procurement professionals stand out in the marketplace.
5 Essential skills of an effective procurement manager
In addition to building a strong procurement skill set, many procurement professionals turn to software to enhance their practices and reduce manual labor. Software is especially helpful in keeping productivity high in the face of rising demand. While the increase in procurement staff is expected to top 3 percent in 2023, the anticipated increase in workload is 10.6 percent. Software helps procurement teams close the gap with better efficiency and reduced busywork. 
The following five skills are integral to success and advancement in procurement. Software can further enhance each to create even greater results.
Sourcing
Every positive procurement outcome begins with the right supplier partnerships, so successful sourcing is a top priority for procurement managers.
Procurement managers must be able to identify and contract with reliable, cost-effective suppliers to meet organizational demand. This level of strategic sourcing exercise often goes beyond finding rock-bottom pricing.
Procurement managers factor different priorities into what they're sourcing. Is there a specific timeframe? Or a certain type of vendor they want to look into? The most important piece is finding the best price, most efficiently.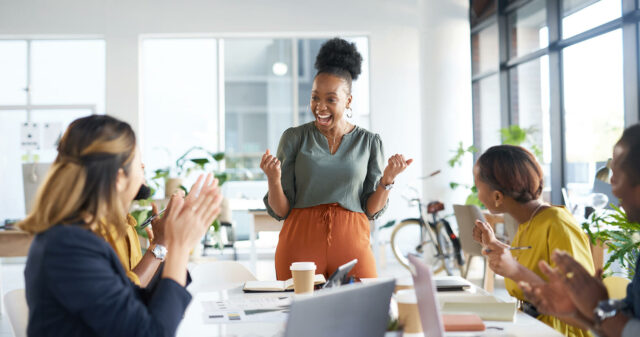 Ebook
The Procurement Strategy Playbook for Modern Businesses
Download the ebook to learn how to modernize your procurement strategy and realize the benefits of tech-enabled procurement.
Download the free ebook
Using a procurement management tool like Order.co centralizes this search and cuts down on the redundant work of finding potential partners. With the platform, procurement managers don't have to worry about going from supplier to supplier, getting different quotes, and negotiating.
Contracting with suitable suppliers also reduces second-order issues such as waste caused by fulfillment issues, quality gaps, logistics concerns, and returns. Top-tier suppliers commit to fulfilling orders with accuracy and resolving issues when they arise.
Additionally, sourcing is critical to ensure the organization abides by ethical procurement standards. Due diligence in the early stages of sourcing identifies potential reputational and supply chain management concerns before they impact the organization.
Budget management
Every procurement manager must understand budget management and how to control and allocate resources to achieve organizational objectives. Strong budgetary knowledge dovetails with research skills to help improve risk management, find opportunities, accurately estimate costs, manage departmental spend wisely, and stay on top of changes that could influence the budget.
Budget management also requires experience tracking expenses and analyzing spend efficiency to ensure optimal resource use and eliminate redundancy, including monitoring performance against departmental or individual management goals. With proactive budget management practices, organizations reduce waste and increase efficiency.
Proactive procurement managers know that managing cash flow through fluctuations in the buy-sell cycle greatly improves purchasing outcomes, timeline management, and project completion. To help smooth the path, many procurement teams look for financing and extended net terms options that get products in the door while creating repayment flexibility.
Order.co Financial Offerings provide this flexibility, with preferred advances up to $500,000 and extended net terms that give you more options. You can tap into our financing opportunities and financial products and get an additional 60 days to pay any vendor. You don't have to negotiate terms with individual vendors to have that advantage.
Time and supply chain management
Uncertainty is one of the biggest challenges procurement managers face in 2023. Although reported domestic supply chain delays dropped from over 36 percent in 2022 to 14.5 percent in 2023, the world continues to deal with disruption in various market sectors. This means procurement teams must build redundancy into their planning to maintain timely fulfillment. 
Through its dynamic sourcing and curation tools, Order.co provides stability and automatic redundancy features to combat shortages and delays. Buyers have access to a curated catalog of products from preferred vendors, and if a product is backordered or a vendor can't meet demand, they can automatically source exact or similar products from a network of over 15,000+ high-quality vendors. In the case of supply chain disruption, companies have other options. Order.co buyers always have control of what they order and how they want to handle supply chain issues.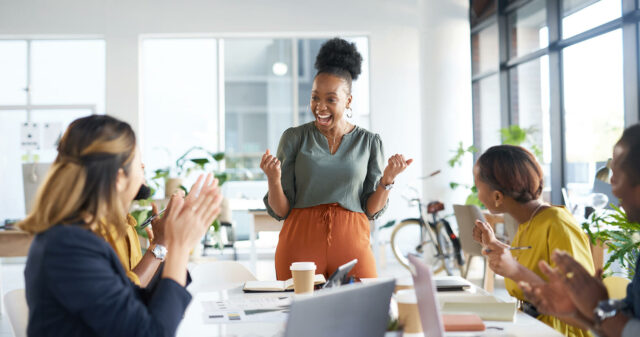 Ebook
The Procurement Strategy Playbook for Modern Businesses
Download the ebook to learn how to modernize your procurement strategy and realize the benefits of tech-enabled procurement.
"*" indicates required fields
Team leadership and support
Procurement managers' core responsibility ties back to creating productivity and visibility in user and supplier relationships. A spend management system takes the manual effort out of this mandate.
A large part of the procurement manager's role is ensuring employees have the right tools for success. When it comes to our custom catalog, you can curate what a specific user sees so it's only relevant to them. They're staying on task; they're staying focused.
Dynamic procurement software helps teams get what they need quickly and confidently, allowing the rest of the procurement process to happen in the background while maintaining full visibility, approval integrity, and transaction recording. 
Business reporting
When it comes to career advancement, you need to show your work. Procurement professionals eager to advance in their careers must establish and meet procurement key performance indicators (KPIs), increase cost efficiency, demonstrate cost savings, and build team productivity — and demonstrate everything to their boss in a way that makes sense. While it's hard to show the intangible benefits of strong procurement skills, the numbers don't lie.
Order.co creates total visibility into your procurement function's activities and outcomes, showing management, the executive team, and the finance department more than how much you spend. Transparency shows the efficiency of the spend, the relationships and benefits procurement supports, and the value the team brings to the table. 
How Order.co helps you ace procurement
Order.co builds on the natural talents of motivated procurement professionals, making the purchasing process easier with centralized ordering, easy payment, seamless redundancy plans, and total visibility.
Want to see the power of Order.co in action? Schedule a demo today. 
Get started
Schedule a demo to see how Order.co can simplify buying for your business.
"*" indicates required fields