P-Card vs. Purchasing Platform: Which Is Better?
P-cards offer more controls than a traditional corporate credit card, but are they a better option than procurement platforms? Compare your options here.
Written by:
Mark Saltarelli
Last Updated:
April 10, 2023
For decades, corporate cards were the tool of choice for organizations to facilitate employee purchases. But as the world has evolved, the traditional corporate card account has become increasingly susceptible to fraud, misuse, and overspending.
Fortunately, there are better options for organizations to administer spending for small purchases. Two popular options are purchasing cards (p-cards) and procurement programs. But which is better for businesses that need to expedite supply orders and empower their staff? 
This article looks at the differences and strengths of p-cards and procurement systems:
The difference between p-cards and traditional corporate cards
How procurement platforms enable supply purchasing
Which option is best for helping employees order supplies
Download the free ebook: The Complete Guide to Procurement Management KPIs
What is a purchasing card?
A purchasing card is a company charge card—whether debit or credit—issued to employees for ordering goods and services on behalf of a business. P-cards, also known as procurement cards, eliminate the need for traditional employee purchasing processes like purchase requisitions or expensing. A p-card is ideal for low-dollar business expenses that don't require a complete procurement and multi-department approval process.
Purchasing cards are becoming a popular way to enable employee-led procurement while reducing and controlling costs. For small day-to-day purchases, the total cost of processing a purchase through traditional means may exceed the dollar value of the item purchased, significantly reducing spend optimization. P-cards eliminate this inefficiency.
P-cards vs. corporate cards: What's the difference?
While purchasing cards and corporate cards are similar (both cards are issued to employees for making company purchases), their functionality and purpose are different. P-cards are meant to improve the user experience while offering better organizational controls. Let's look at some of their fundamental differences:
Corporate cards
These ubiquitous business tools are issued to a list of employees—usually executives—who use them instead of spending personal funds and filing expense reports for reimbursement. Corporate cards have the following characteristics:
Traditional credit cards that link to a central business account. Typically, a finance head or CFO is responsible for ordering user cards for individual employees and paying the card balances at the end of the billing cycle.
Typically have no pre-established spending controls. Users can purchase whatever they need without oversight. The card administrator must make arrangements with the card issuer if a transaction limit is desired.
Require employee reporting for reconciling charges at the end of the month.
Purchasing cards
These cards are prepaid cost management tools that can be issued to every employee. Purchasing cards are not credit cards and are not attached to a credit limit or revolving account. P-cards have several advantages:
Preset spending limits or category restrictions with the potential for automated approvals, control spending as it happens.
Finance issues cards to users directly. They can issue physical cards or virtual cards. Cards can be used to order supplies and products without needing to submit a purchase order.
They eliminate the need for employee reporting at the end of the billing cycle.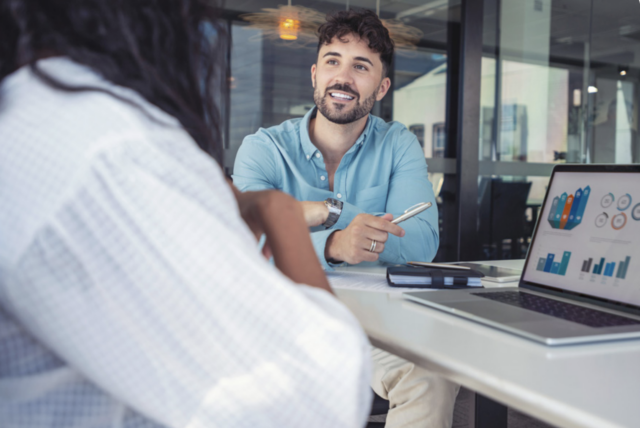 Ebook
The Complete Guide to Procurement Management KPIs
Dive deep into how your team can benefit from tracking procurement KPIs, the 15 most important KPIs to track, and a detailed worksheet to help you calculate which KPIs suit you!
Download the ebook
Why use a p-card?
A p-card program offers the same level of access to capital as a corporate card while eliminating many of the complications of corporate credit card programs. The benefits of p-cards depend on what type of procurement or purchasing a card user intends to do. They are ideal for administering travel for multiple employees while still offering the ease of a point-of-sale solution.
Eliminates expensing: Using p-card transactions for stakeholder purchases allows employees to get the items they need without spending personal funds for company needs (essentially tying up personal money until they are reimbursed). This makes it easier for them to place small orders, pay for subscriptions, or conduct corporate travel using company funds.
Spending control: Unlike a corporate credit card, p-cards allow finance to set dynamic controls on the amount and types of purchases. This sets spending expectations for employees and eliminates the fraud potential of traditional corporate card use.
Visibility: Purchasing cards create a clear record of each employee's transactions. This ensures a high level of budgetary control and eliminates guesswork and extra reporting at month-end. It also creates opportunities for reporting and spend analysis.
User-controlled limits: Unlike corporate cards that require a call to the card provider for every change to spending privileges and limits, a procurement card allows finance to set and change limits directly through an online platform.
Reduced invoice processing: Because purchases are made directly between users and suppliers, accounts payable can avoid the typical process of invoice approval, reconciliation, and payment.
Drawbacks of purchasing cards for buying supplies
Despite their superiority to traditional corporate credit cards, purchasing cards still have several drawbacks for everyday purchases, online purchases, and supply orders.
User administration: Purchasing cards are often connected to a control or approval process. While p-cards eliminate invoice processing, they may still require human intervention to move high-dollar, single-transaction purchases forward.
Slower procurement cycle: Because purchases that exceed pre-approved limits must be released by a department head before the purchase amount is released for payment, there can be a lag between purchase and approval. This can make small purchases take longer than necessary.
Lack of integration: Purchasing cards may have issues integrating with other financial reporting tools or card processing systems. This may require workarounds or alternate methods of payment.
Lack of supplier control: Unless restrictive controls are implemented in advance, buyers can source goods from any supplier. This reduces strategic sourcing and creates the potential for risk by using unknown vendors for purchases.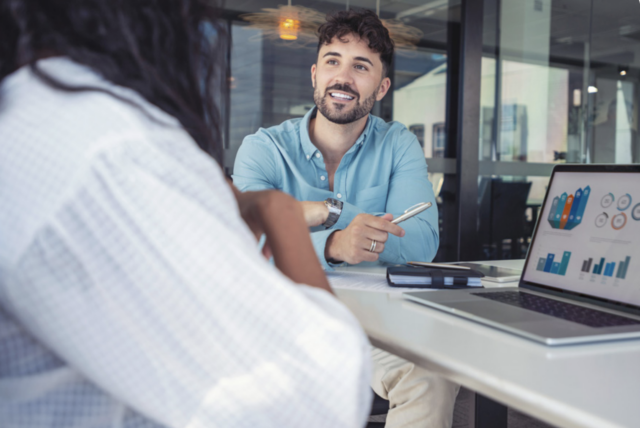 Ebook
The Complete Guide to Procurement Management KPIs
Dive deep into how your team can benefit from tracking procurement KPIs, the 15 most important KPIs to track, and a detailed worksheet to help you calculate which KPIs suit you!
"*" indicates required fields
A p-card alternative: How do purchasing platforms work?
A purchasing platform creates many of the same controls as a purchasing card, while centralizing the process and creating better strategic sourcing than other methods. It also offers better visibility and reporting features than the typical purchasing card.
Using a procurement platform, your finance team can do several things:
Enable supply and product purchases for all employees without the need to issue cards or administer permissions for every purchase.
Create dynamic spend controls for purchases by cardholder, department, project, spend category, or dollar value.
Use preferred suppliers for all purchases. This allows finance to leverage volume discounts and reduce risk using only pre-approved and contracted suppliers.
P-card vs. purchasing platform: Which is better?
For administering supplies and product ordering, a purchasing platform like Order.co offers many advantages over and above the benefits of a purchasing card.
No card management: Card (and virtual card) management takes time and poses risks. A procurement platform eliminates the need to manage cards for users, replace lost or stolen cards, or manage purchase approvals at the time of purchase.
Centralized ordering: All orders happen on a central platform, so employees get the items they need while staying within organizational guidelines.
Supplier controls: Supplier curation ensures that all purchases occur with approved vendors. This maximizes savings through volume pricing and risk management.
Robust reporting and visualization: Because supplier and purchasing data are centralized, a wealth of purchasing information is available in real-time. Admins can visualize data across departments, locations, roles, or projects for making data-driven decisions.
Multi-location support: Unlike purchasing cards, which enable employees to make single-location purchases, procurement platforms can streamline purchases and consolidate orders across multiple locations to optimize price and logistics.
Approval automation: With dynamic controls and preferred vendors in place, employees can make supply orders without management approval at the time of purchase.
Integrated payments: Procurement platforms can automate, integrate, and consolidate the payment process. This saves hours for accounting and finance teams while enabling good supplier relationships and early payment discounts across locations.
Want to learn more about using a procurement platform to empower every employee while saving money and time on purchases? Take the first step and schedule a demo of the Order.co platform.
Get started
Schedule a demo to see how Order.co can simplify buying for your business.
"*" indicates required fields