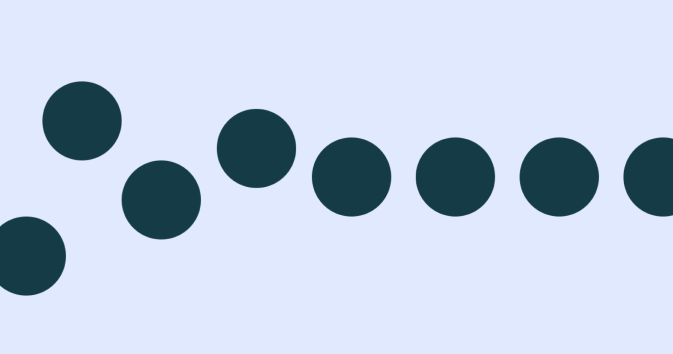 ---
---
What your procurement strategy is missing
The problem: More than half of procurement leaders don't think their teams have sufficient resources to deliver on their procurement strategies, according to a 2018 Deloitte CPO Survey.
A procurement strategy is a plan for purchasing business supplies that achieves two core objectives: risk reduction and cost-efficiency.
Inherently, procurement is filled with risks: Important orders get misplaced, deliveries arrive later than expected, and suppliers fail to meet the compliance standards of the buyer. Add a complex web of suppliers, and room for error grows tremendously. So does the likelihood of cost inefficiencies.
And, yes, it's essential to compare costs across vendors and enforce budgets, but both are a time suck and place a huge burden on an organization without a dedicated procurement team.
Fortunately, technology is getting better at automating many components of a typical procurement strategy, increasing its likelihood of success. Below are seven ways automation is used to reduce both the costs and the risks of procurement.
---
The Seven Benefits of Procurement Automation
1. Compares cost across vendors
One of the most obvious ways to deliver on the cost-efficiency component of a procurement strategy is to identify vendors with the lowest prices. Doing so manually, however, can take whole days or weeks.
Fortunately, vendor management systems can automate much of the research for you. This ensures that your business finds the best deals without draining resources from your team.
Our sourcing engines at Order, for example, automatically look for vendor and product substitutions that may be more cost-effective. This service identified over 10% in cost-reduction opportunities for Cozen O'Connor, a leading global law firm. In total, the firm saved between $5,000 and 6,000 per month, without ever needing to replace its preferred products or brands.
The same sourcing technology can also help to reduce risk. XPressSpa, a health and beauty company, faced the unique challenge in its procurement strategy of adhering to airport security standards. Using Order, however, XPress Spa was able to filter vendors that meet compliance standards. This resulted in on-catalog compliance growth from 70% to 100%, in addition to a costs savings of over 9.6%, or $68,000 per year.
2. Bundles orders
Another way to achieve cost-savings is to consolidate orders under one vendor or purchase supplies in bulk to qualify for discounts. Automation can help by grouping orders across a business's various locations. This increases the potential for savings on large orders and reduces the amount of compliance paperwork that the business needs to file.
This strategy is especially effective for businesses with strict supplier qualifications, because ordering from one vendor eliminates the need for repeated compliance checks and associated paperwork, according to McKinsey. In doing so, bundling orders through automation not only decreases operational and materials costs but also reduces the risk of noncompliance.
3. Keeps information organized
Disorganization may be one of the greatest risks to a procurement strategy. When information is scattered or misplaced, employees waste time tracking it down, and room for human error increases tremendously.
With the right technology solution, all procurement information can be centralized in one place so that the management of vendors and purchases can be largely automated.
By centralizing the buying process in one place, the need to visit dozens to hundreds of websites individually or remember a slew of log-ins and passwords is removed. Placing and approving orders become simple, saving time for everyone on the team.
4. Reduces time spent on purchasing
If time is money, automation saves a lot of money for finance and operations teams by allowing them to view products and place orders with several vendors at once. For example, Order reduced the purchasing time for Be Relax from 8 hours to 20 minutes, freeing up an entire day for other work.
It's also possible to literally automate orders with vendor management systems so that it isn't necessary for a team member to continuously order a product in consistent demand. Instead, the repeat order can be set up as a subscription so that no one is responsible for remembering to place it.
This function also speeds up the ordering process. With faster ordering comes faster delivery, so businesses also reduce the risk of delayed shipments.
5. Eliminates maverick spend
Procurement strategies are often thwarted by rule-breakers. Without technology in place to organize and manage spend, employees sometimes go rogue and make purchases outside of approved processes.
Although it isn't often meant with ill-intent, unapproved spend is still harmful to a business because it breaks the budget. In fact, a McKinsey study found companies that didn't actively control their tail spend, or spend that falls outside of usual procurement processes, missed out on savings between 5% and 15%.
Automation can play a key role in reducing tail spend by forcing employees to follow a process and adhere to a budget.
Technology is rule-following, by definition, so it will not allow purchases over budget to be made without intervention from a system administrator.
These technical restrictions make it easy for finance teams to enforce budgets and reduce tail spend. In fact, a BCG study found that companies using digital procurement tools decreased their annual expenditures by an average of 5% to 10%.
6. Simplifies invoicing
To keep track of spending across vendors, finance departments have to manage a tedious process of recording and paying receipts and invoices. Automation simplifies this process by reducing, tracking, and centralizing all invoice data.
"For Amazon alone we went from 200 invoices a month to maybe 3 or 4," said Order client Keith Bowles, of ZeroCater.
This simplification saves so much time for finance teams and reduces the risk of errors in their reporting and tax filing.
7. Provides the data needed to measure success
Every sound business strategy should include a plan to measure success. For procurement teams, one of the most telling measurements is spend data.
Spend data can take a lot of time to recover and organize. But with automation, it becomes much easier. Vendor management systems automatically track spend data in one centralized location. This allows finance and operations teams to run spending reports and conduct analyses in a fraction of the time it would take to do manually.
With the help of these reports, finance teams can easily track the success of their procurement strategy and flag any issues that may prevent their businesses from reaching their procurement goals.
Automation enables a repeatable, growth-oriented procurement strategy
A procurement strategy is better positioned to reduce risk and spend when it is backed by automation.
What's more, with the organization that automation brings to the procurement process, businesses that implement this technology set themselves up for success if and when they open additional locations. Spending processes can easily be replicated to reduce complexity, and orders can be grouped to augment cost savings.
---
Find out how Order's technology solution can help automate your procurement strategy and support future business growth. Talk to a sales representative about your specific procurement challenges and goals, or request a demo.