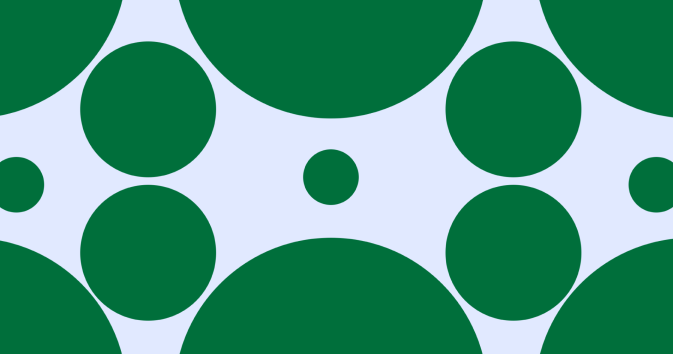 Procurment vs. Purchasing: An Overview
Procurement is just a fancy word for purchasing, right? Actually, no.
Purchasing and procurement are related words, but they aren't synonyms. Both deal with business spend, but only procurement is designed to reduce risk and operating costs.
Finance and operations professionals should understand this difference and employ the principles of procurement to increase their company profits.
---
[elementor-template id="3568″]
---
---
What is the Difference Between Procurement and Purchasing?
Purchasing basically means buying stuff for your business. Buyers likely do some research before they choose a product or service, but there isn't a formal process in place that dictates what this research should cover.
Procurement, on the other hand, refers to the strategic, multistep process a company follows to obtain supplies and services.
Procurement: A Breakdown
Unlike purchasing, procurement routinely involves the following:
A needs analysis, or an audit of the supplies a business needs, often with the goal of identifying inefficiencies. For example, if two departments need the same supply or service, it would be inefficient to purchase them separately.
Due diligence, or extensive research on a vendor's or supplier's business model, code of ethics, client history, client reviews, etc. It should also include a market analysis and a thorough review of the supplier's or vendor's competitors.
Contract negotiation, or the creation of a legally binding agreement between a business and its supplier or vendor. The goal of this document is to outline a long-term relationship that will be mutually beneficial for both parties.
Strategic sourcing, or sourcing supplies in bulk or bundled with other products to reduce their individual costs.
Supplier and vendor management, or the day-today maintenance of a supplier-to-vendor relationship. This includes but is not limited to order information, delivery tracking, and vendor performance.
Spend data and analytics, or metrics gathered and analysis conducted on spend and supplier performance. The goal is to identify spending inefficiencies or determine where there is room for improvement in relationships.
---
---
Purchasing: A Breakdown
Purchasing is a haphazard approach to spend
Purchasing can create cost and process inefficiencies because it lacks systemic controls. This haphazard approach to spend also exposes the business to unnecessary risk.
Eighty-one percent of non-C-suite employees have a say in purchasing decisions, according to Think with Google. For a company of 100 people, this means over 81 people are involved in purchasing, if you include the C-suite. On the one hand, it's wonderful that businesses empower their employees to make important decisions. On the other hand, it's difficult to keep track of so many stakeholders and ensure that each is complying with spend policies.
Purchasing therefore exposes businesses to cash leaks, because employees do not have safeguards built against things like poor due diligence, maverick spend, and accidental orders. It also puts business continuity, reputation, and data security in jeopardy if employees don't follow the appropriate steps to mitigate these risks.
Finally, purchasing creates a nightmare for accounting departments, which have minimal transparency into spend when so many employees are making purchase decisions. Accounting departments are also left with processing a sea of invoices and expense reports under the purchasing model, creating inefficiencies in their workflow.
---
Why is procurement important?
Procurement reduces operating costs and risk
Procurement is the antidote to haphazard spend because it creates controls that safeguard against cost inefficiencies and risk.
Operating costs
Procurement takes a strategic, organizational-level approach to buying that reduces operating costs. In fact, according to research by Bain, procurement can reduce a company's purchasing costs by an average of 8%–12%.
Contract negotiation and strategic sourcing are two main drivers of these savings.
A well-negotiated contract establishes terms that are mutually beneficial to both parties. Many vendors will agree to lower prices in exchange for longer-term contracts, because guaranteed revenue allows them to make more accurate business forecasts.
Strategic sourcing is also cost-effective, especially for businesses with strict supplier qualifications. Strategic sourcing often involves bundling orders, which allows businesses to eliminate the need for repeated compliance checks and associated paperwork, according to McKinsey.
Reduce risks around purchasing
Procurement also reduces risk by building controls around the purchasing process. These risks, such as fraud and data security breaches, can be a huge expense for businesses of all sizes. For context, PwC's Global Economic Crime and Fraud Survey showed that the costs of incidents among their 2020 respondents totaled $42 billion in damages.
Due diligence is the primary procurement process that guards against risk. Conducting due diligence ensures that purchasers are evaluating any potential source of risk before they commit to a supplier or vendor.
Due diligence should cover everything from a vendor's or supplier's values to the quality of its offerings. By ensuring that the vendor or supplier aligns with your business on values, you are protecting your reputation. And by confirming the high quality of products and services, you are reducing the likelihood of late deliveries, wrong orders, and unusable items, all of which prevent business continuity risks.
---
What Type of Business Can Benefit from Procurement?
Procurement works for small businesses and enterprises alike
Many large manufacturing companies have robust procurement departments that handle every step of the procurement process. But you don't need a single procurement professional to employ this approach to spend. Even CFOs and COOs at small companies can employ the basic principles of procurement to reduce their operating costs and risks.
First, evaluate spend across the business. Look across departments and geographies to identify all operating spend. This should include your office supplies, hardware and software, equipment, cleaning supplies, etc.
Then, identify opportunities for cost savings. For example, if two departments are purchasing the same item or service, you maybe be able to buy this item or service in bulk for a discounted price. You can also negotiate a contract to achieve the same goal.
If you haven't already, create controls around future purchasing. One way to do this is to set parameters on what can be purchased and from whom. A simple way to establish these parameters is to centralize purchases within preferred vendor platforms or a vendor management platform.
You should also create spending caps for items and establish a system for approvals and reimbursement that ensures transparency across the organization.
Finally, implement a vendor-selection policy [link to last article]that allows your team to evaluate vendors on an ongoing basis. This will ensure that the vendors you work with align with your business's needs, goals, and core values in both the short term and the long term.
---
How to Simplify Procurement
Technology can simplify many procurement processes
Procurement benefits organizations in many ways, but it can also be a cumbersome process. Fortunately, technology can reduce much of the manual labor involved and bring additional cost-savings. In fact, A BCG study found that companies using digital procurement tools decreased their annual expenditures by an average of 5% to 10%.
A vendor management system, for example, can automate parts of a procurement strategy. Order's platform, for example, can automatically compare costs across vendors, bundle orders, and track deliveries, all while increasing transparency into spend across the organization.
Searching for the perfect vendor management system? Use our Decision Matrix to select the best fit for your business, or request a demo of Order.