Your Modern Group Purchasing Organization
Order.co's approach to group purchasing boosts savings far beyond bulk discounts and pre-negotiated supplier contracts. Revolutionize your procurement strategy with a tech-forward, user-friendly group purchasing solution.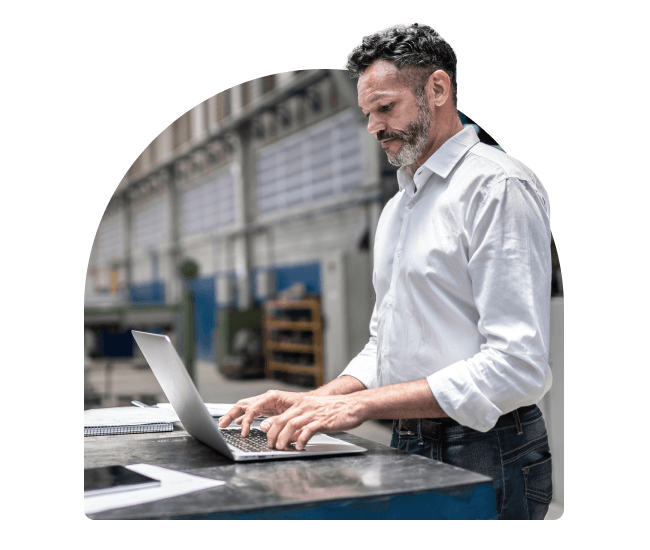 You're purchasing in good company
Order.co is the choice alternative to GPOs for businesses big and small
Already a GPO Member?
Speak to a procurement specialist and learn how to maximize the benefits of membership.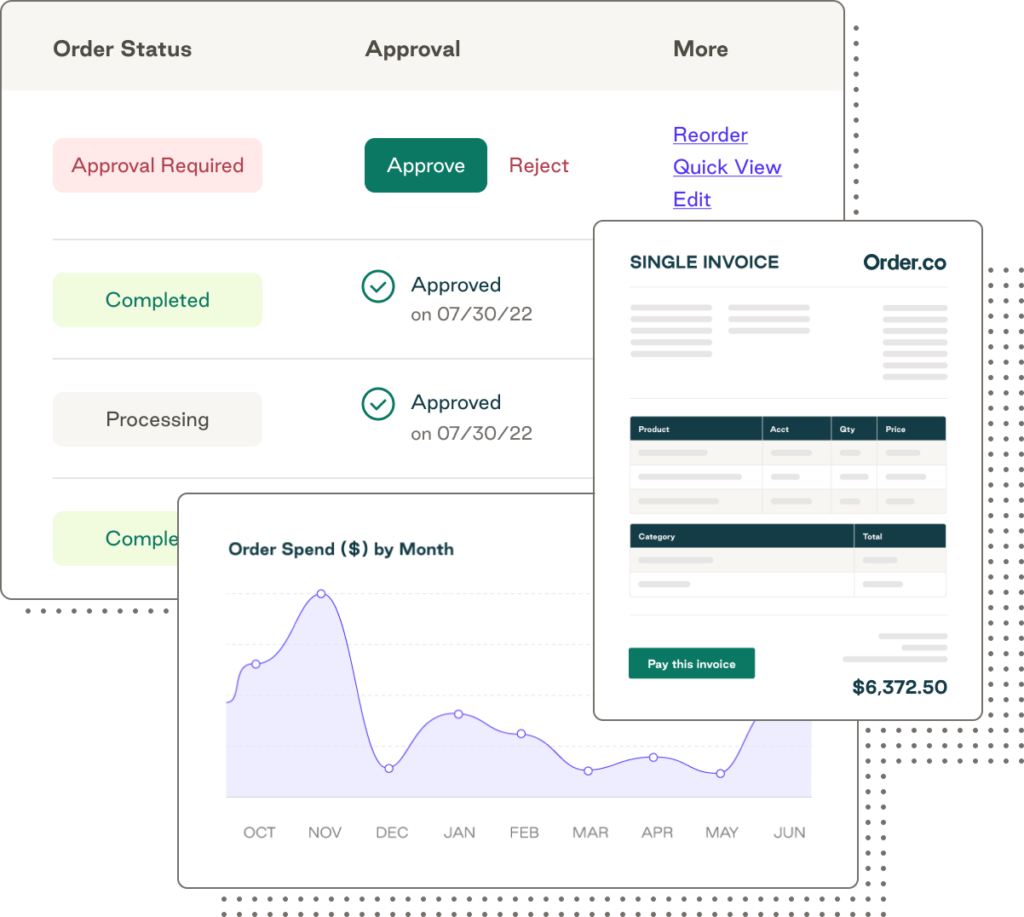 The future of group purchasing is in order
Transform the way you purchase and pay for everything your business needs.
Real-time visibility into spend and savings
Fast and automated approval workflows
All vendors accessible in one location
Easy order management and tracking
One monthly invoice for all purchases
Traditional GPOs offer discounts, but their true costs are high.
| Savings | GPOs | |
| --- | --- | --- |
| Bulk pricing | | |
| Pre-negotiated contracts | | |
| Rogue spend eliminated | | |
| Dynamic vendor selection | | |
| Minimal invoice processing costs | | |
See what our customers are saying
Frequently asked questions
Absolutely! Order.co leverages data and AI to optimize the vendor for each order. Orders can be routed to suppliers associated with your GPO or suppliers from the Order.co network — it all depends on what works best for you and saves your business the most money. In addition to cost savings, Order.co helps GPO members consolidate their purchasing process, minimize AP costs, streamline approvals, and increase spend visibility.
Group purchasing organizations, or GPOs for short, secure discounted rates on goods and services by leveraging the collective buying power of its members. GPOs help businesses, who do not have sufficient buying power on their own, access bulk pricing and realize significant cost savings.
Group purchasing organizations offer many benefits to their members. The greatest advantage of a GPO is access to discounted products, services, and commodities. As a GPO member, small to mid-size businesses can unlock deals and contracts that are typically exclusive to larger businesses with high spend volume. Another advantage of purchasing with a GPO is supply chain risk mitigation. Leveraging a group purchasing organization's vendor network increases the likelihood and ease of finding alternative suppliers when your preferred supplier runs out of stock or encounters logistical issues. While the benefits of discounted pricing and access to suppliers are significant, GPOs don't improve your purchasing and payments process and leave businesses with piles of invoices, scattered approval processes, and limited spend visibility. What's more, GPOs do not provide businesses with a way to ensure that their employees are leveraging their supplier contracts — which can result in thousands of dollars in rogue spend. Looking for the benefits of group purchasing in addition to a streamlined purchasing and payment process? Speak with Order.co's product specialists today.
Oftentimes, businesses select the top group purchasing organization based on their industry. While this can be effective for finding discounts on niche products, these top GPOs may have smaller membership bases, and therefore, less buying power. Order.co is industry agnostic and aggregates buying power across dozens of industries and hundreds of businesses. Its most popular industries include healthcare, cannabis, retail, fitness, wellness, and hospitality.
Group purchasing organizations leverage the buying power of its members to secure contracts and discounts on a variety of goods and services. For its members, the way group purchasing organizations work varies by each organization. Some GPOs have online portals for purchasing, while others place orders via email. Order.co is the choice alternative to traditional GPOs because it provides all the savings that a business can expect from a GPO as well as a user-friendly platform that simplifies the entire purchasing process — from approval to fulfillment to payment.
The two types of group purchasing organizations include horizontal and vertical GPOs. Horizontal GPOs serve businesses across a variety of industries. Many businesses require the same basic goods and services to keep their companies up and running, so horizontal GPOs are well connected to suppliers of indirect goods. Vertical GPOs are industry-specific and oftentimes offer savings on niche products and services that are specific to particular industries.
Related resources
Learn more about improving your purchasing process with Order.co.
See Order.co in action
Book a demo to catalyze your business's growth potential.
"*" indicates required fields