Addressable Spend: Your Guide to How To Optimize It
Addressable spend is spending that procurement teams should optimize through sourcing and negotiation tactics. Get spend under control with our best practices.
Written by:
Mark Saltarelli
Last Updated:
November 10, 2023
As a best practice, your procurement team should have a hand in sourcing and purchasing the supplies, services, and goods your company needs to thrive. A well-run procurement organization sets strong procurement policies, optimizes company spend, secures the supply chain, and ensures your spending initiatives yield the best results. They handle what is called "addressable" spend to ensure the total cost for these expenditures stays competitive.
Yet many organizations don't follow best practices when it comes to spending. This results in uncontrolled or unseen spending—driving up total spend, making cycle times longer, and presenting undue burdens on stakeholders procuring their own goods. Tacking addressable spend is one of the best ways to increase cash efficiency and productivity in your organization.
Today we'll cover the basics of addressable spend:
Download the ebook: The Procurement Strategy Playbook
What is addressable spend?
Addressable spend is spending that an organization optimizes through procurement activity.
Companies use procurement activities like competitive analytics, negotiation, volume-based discounting, usage reductions, and strategic sourcing to improve cost efficiency in addressable spend. One or more of these tactics used on current procurement costs may help organizations reduce spending, thereby improving profitability and financial health.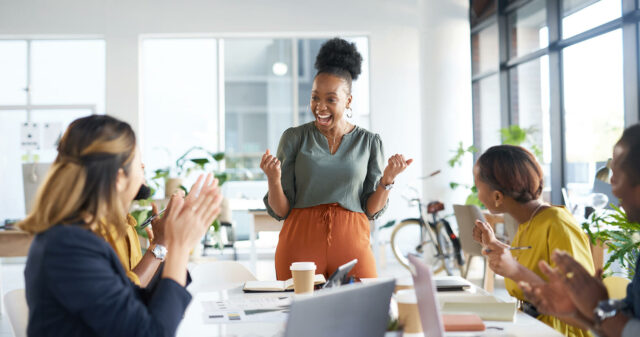 Ebook
The Procurement Strategy Playbook for Modern Businesses
Download the ebook to learn how to modernize your procurement strategy and realize the benefits of tech-enabled procurement.
Download the ebook
Addressable vs. non-addressable spend
Addressable spend refers to spend under management within the procurement department, whether or not it is currently in a contract. Therefore, not every dollar is considered "addressable."
Non-addressable spend happens outside of the procurement function. It can include:
Real estate costs
Employee wages and compensation
Facilities and overhead costs
Taxes
Finance costs
Fortunately, the majority of spending that occurs in most organizations does fall under the addressable heading. Taking the time to negotiate and optimize spending on addressable items and contracts can have an immediate and long-lasting positive impact.
What are the benefits of tackling addressable spend?
Taking control of spending through addressable spend tactics positively impacts the bottom line, eliminates common cash leaks, and strengthens your organization's financial performance. The following benefits all improve operational efficiency.
Increased visibility
Organized and well-negotiated contracts bring all your spending into view. They allow you to understand every dollar spent in procurement and make data-driven decisions about future purchasing. You also lower risk and improve performance for vendor contracts. Visibility reduces unfavorable spending and sourcing activities like maverick spend.
Lower costs
Well-negotiated contracts and aligned spending are significant cash savers. Tackling addressable spend as contracts or subscriptions renew creates opportunities for cost reduction and improved terms for supplies you rely on continually. It also helps identify spending you can cut or minimize to improve cost efficiency.
Stronger cash position
Bringing more spending under procurement management strengthens the financial position of your organization. This buying power translates into faster time to market, opportunities for investment, and stronger potential to leverage financing to fund growth.
Better supplier relationships
Transactional supplier relationships make it less likely to reap the best price and contract performance benefits. A natural consequence of improving addressable spend is building stronger, more mutually beneficial relationships with your vendors. Doing so ensures not only that you get the best pricing but also that you have reliable vendor support when issues arise.
Fewer invoices
Addressing spend often results in consolidated vendor relationships, which means that the bulk of your spending happens with fewer vendors supplying a larger percentage of your needs. As a result, there are fewer invoices to process for the supplies and services your organization needs.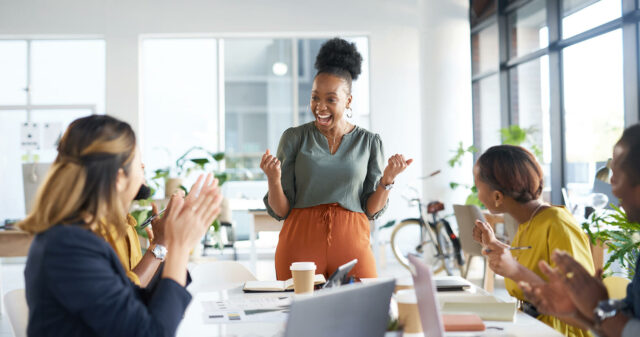 Ebook
The Procurement Strategy Playbook for Modern Businesses
Download the ebook to learn how to modernize your procurement strategy and realize the benefits of tech-enabled procurement.
"*" indicates required fields
Spend optimization tactics
Optimizing addressable spend doesn't have to be a big effort. Small changes in contract terms and utilization levels help companies take advantage of significant cost savings opportunities.
Use one or more of the following tactics when buying supplies or negotiating with vendors to improve your addressable spending outcomes.
Demand management
Addressing usage in your procurement contracts is a fast and effective way of reducing spending costs. This tactic begins with an audit to determine current supply or service usage. For instance, fluctuations in staffing numbers or changes in a product roadmap may reduce the number of licenses or peripherals you need to meet employee demand. If an audit reveals this, work with your supplier to right-size the volume of that product or service.
On the other hand, you may save money even when product usage has increased over the past contract period. Work with your vendor to secure more advantageous pricing based on the increased volume when usage goes up. Becoming a better customer should offer rewards, not drawbacks.
Category management
Many enterprise organizations implement category management to control costs on their largest procurement projects. However, category management can work for companies of any size.
Using a category management approach, organizations consolidate the purchasing process in one category to one or more preferred vendors who meet the specifications and capability to deliver those products and services most efficiently. The upside of consolidation is the ability to leverage better pricing.
Incumbent suppliers
When leveraging market conditions, it's possible to negotiate price, even when dealing with an existing vendor. Using competitive spend analysis and price benchmarking, organizations successfully negotiate better supply pricing off list price as market conditions fluctuate. When negotiating or extending a contract with a supplier, use relevant market data to support optimized pricing.
Supplier performance analysis provides a continuous pulse on your vendors' ability to deliver quality products and services at a competitive price. When considering a new vendor or renewing with a current supplier, consider alternatives to your current provider and use competitive analysis to secure fair pricing.
Negotiation
Work with new or existing suppliers to create better contract and pricing terms. Start with an audit of your current usage and needs, assessing the changes in usage for recurring items or categories. From there, you'll clearly understand your needs (whether reduced or increased) and have a reference for negotiating better rates with suppliers. As a general rule, increased volume results in more competitive pricing.
Spend reduction
General spend reduction tactics are another easy and effective way to optimize spending within your organization. Conduct an audit to ensure all spending is necessary and beneficial. While a general audit is a larger-scale project, its cost benefits make it a valuable investment.
How to use Order to tackle addressable spend
Implementing procurement software like Order helps organizations contextualize and control their spending. Order makes it easy to understand what products your company relies on to get things done. It also creates a reliable record for purchases that form a solid foundation for better negotiations:
Creates total visibility into all spending within your company
Allows the procurement organization to effectively benchmark and compare prices
Enables stakeholders to get the supplies they need independently and within spending limits
Automates the process of strategic sourcing from a list of preferred vendors
Allows procurement to make good decisions with the help of spend analytics and real-time data
To learn more about bringing your organizational spending under control with a powerful and flexible spend management platform, schedule a demo of Order.
Get started
Schedule a demo to see how Order.co can simplify buying for your business.
"*" indicates required fields