What Happens When Finance & Operations Teams Work Together
Are your finance and operations teams still working in silos? Most likely, yes. So, what does that mean for your business? For starters, you can be among the 49%
Written by:
Allison Reich
Last Updated:
April 17, 2023
Are your finance and operations teams still working in silos?
Most likely, yes.
So, what does that mean for your business?
For starters, you can be among the 49% of CFOs who don't have timely and accurate data to drive real-time, informed decisions. Additionally, you may even feature on the list of 73% of finance professionals who complain about the lack of in-depth data.
The truth is sad, out there, and hurting your bottom line.
Moreover, it will continue to impact your business growth as long as your finance and operations work as individual teams. Unfortunately, that is what most organizations are going through, even in this age of technological advance. The flip side of the coin is, however, quite appealing and profitable. Your business can operate as a whole unit when your finance and operations managers put their heads together.
What are the results?
You get real-time, accurate, and comprehensive data to fuel strategic decisions; you can generate vital insights and make accurate forecasts; the two teams can take your company to a whole new level.
Both finance and operations teams are crucial to a business. Therefore, it only makes sense that they can deliver better results by collaborating and sharing knowledge.
Let's explore the role and impact of both teams, and how getting them to work seamlessly together can make for higher levels of both efficiency and company growth.
What does a typical finance team do?
Most of us think the job of the finance team is to maintain accounts and create financial reports. It also ensures tax compliance and helps the business stay within its budget.
Undoubtedly, those are the traditional responsibilities of a finance team. However, today, the duties of the finance department are not so trivial. In today's world, a finance team guides all of the internal and external financial decisions of a company. It provides the number and insights required to stay competitive in the market.
So, what are some examples of the responsibilities of a modern finance team?
Conducting financial planning & analysis to facilitate strategic planning.
Financial planning & analysis is crucial to making realistic forecasts. It enables the business to predict how it will perform financially in the coming days.
The process pits forecasted results with actual ones to identify areas of improvement. It also allows the business to stay agile and deal with disruptions, like losing customers to a competitor.
Managing risks to avoid unpleasant surprises.
Most businesses today rely on debt to operate. As per Deloitte, the corporate debt of nonfinancial businesses grew by 5.5% annually on average between 2010 and 2019. In 2020, that percentage shot up to 9.1%. Debt is not always a bad thing. However, it brings a range of risks to the table. Therefore, finance teams try to identify and evaluate the risks applicable to a business. It looks at several factors like interest rates, legal nuances, and more to predict quantifiable impact.
This data empowers the organization to be in a better position to mitigate risks.
Managing and budgeting capital for optimum ROI.
The finance department is in charge of ensuring your business never runs out of money. Therefore, financial professionals manage working capital and make necessary forecasts. In addition, the team participates in capital budgeting to support business growth. It identifies the best projects and assesses the risks of investing available capital to derive maximum ROI.
Therefore, the finance team is (or, at least, should be) at the core of each and every company's business decisions.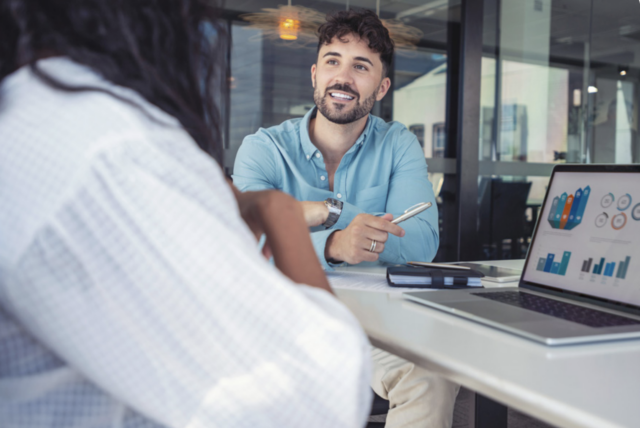 Ebook
The Complete Guide to Procurement Management KPIs
Dive deep into how your team can benefit from tracking procurement KPIs, the 15 most important KPIs to track, and a detailed worksheet to help you calculate which KPIs suit you!
Download the free ebook
What does a typical operations team do?
Would you think of conquering Mount Everest without a guide?
Even trained mountaineers will not dare to climb Everest without a guide. You will surely need someone who is aware of the local conditions to chalk out the best route. Additionally, you will rely on their assistance to arrange suppliers or predict bad weather.
Your operation team performs the same task for your business. It ensures your company keeps running efficiently and effectively to meet all business objectives. However, the exact processes and responsibilities may vary across organizations and industries.
So, what is the main focus for operations teams?
Help the business run smoothly and profitably
An operations team stays on top of all internal details that ensure the profitability of a company. It tries to provide all the right conditions for the business to deliver the right products.
As a result, operations teams are closely tied to customer satisfaction. Take the case of a restaurant for example. The operations team will be in charge of looking after the inventory and raw materials. However, the process is more complex than many can imagine. You not only need to ensure enough raw materials but also their quality and freshness. Additionally, your operations will consider the cost of the materials, labor, and associated processes. It will also work with vendors and suppliers to create long-term relationships.
Some of the responsibilities of operations teams include:
Managing and facilitating the optimum use of resources

Ensuring products and services meet customer needs

Helping C-suite in planning KPIs

Assessing customer feedback to suggest improvements

Optimizing supply chain to boost productivity

Managing and minimizing costs and risks
The final goal of any operations team is to encourage all stakeholders to champion an organization's value. It also plays a big role in quality management and strengthening the reputation of the company.
Therefore, the operations team is as vital as the finance team to any business or entrepreneur.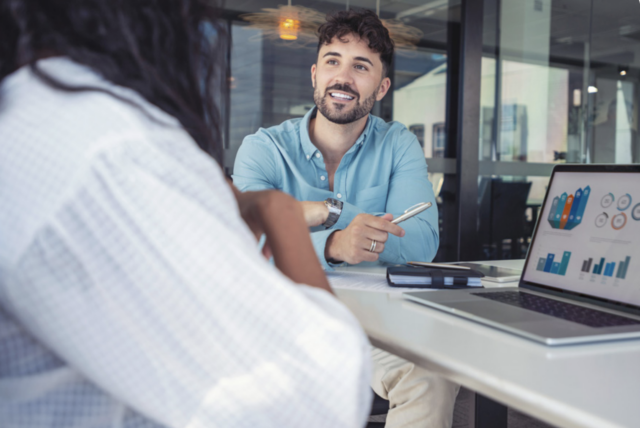 Ebook
The Complete Guide to Procurement Management KPIs
Dive deep into how your team can benefit from tracking procurement KPIs, the 15 most important KPIs to track, and a detailed worksheet to help you calculate which KPIs suit you!
"*" indicates required fields
How can finance and operations teams work together?
A business can walk several ways to allow its finance and operations teams to work together. The process begins with a cultural change where everyone works to achieve business objectives.
We have seen how the responsibilities of finance and operations overlap for better results. However, organizations rely on different methods to facilitate collaboration. The simplest way to tie their processes together is to acknowledge two key truths:
Technology can come in handy to bring your finance and operations teams closer.
For example, spend management software can help your operations team to stay on top of monthly purchases and payments. In the same way, it can allow your finance staff to improve visibility over business expenses.
All team members can access accurate and real-time data from a single interface. As a result, you can also become proficient in expense management and spend management.
In addition, you can discover ample opportunities to cut costs and maximize value. AKA: grow your bottom line.
Automation can streamline the processes of both teams and lead to more profitability.
Your employees spend countless hours on manual and repetitive tasks. This applies to almost all departments—including finance and operations.
For example, your finance team has to go through endless invoices every day, week, and month. The process not only dents your productivity, but also adds to your costs and time. Fortunately, automation can be a key solution to streamline processes and eliminate manual work. Best of all, 1/3rd of tasks in 2/3rds of existing jobs have the potential to be automated. Therefore, it can help your teams save time and focus more on collaboration. It can also facilitate smooth operations and the expansion of your locations.
Take the case of High Level Health, for example. The company had to go through 400 pages of invoices and waste countless hours finding, verifying, and paying each and every invoice. However, High Level Health—in their expansion—utilized invoice consolidation and streamlined their vendor payment process using Order.co. They've since been able to achieve 100% invoice consolidation and save $4,400 in monthly costs.
"Order.co helps [each team] focus on the things [they] should be focusing on."
Neil Hesse
High level health
Getting your finance and operations teams on the same page
Businesses can increase profitability, cut costs, and improve the bottom line when finance and operations work together. That's a given. However, no matter how "simple" it may seem, some organizations still find it challenging to bring the two teams closer.
To those companies who find themselves struggling to unify their finance and operations teams and cultivate growth, here are a few tips:
Encourage more communication between your teams.
The first step of the process is to get the two teams to communicate more. You have to stay impartial and become the advocate for members of the two teams. You should aim to develop an environment like DevOps where developers and operations work together—only for finance and operations. Call it "FinOps", or something like that. Be creative.
This way, both teams can share insights easier, faster, and collaborate to achieve your business objectives.
Standardize your business tools for optimum interoperability.
"Optimum Interoperability" seems like a big word. Technically, it's two big words. Really, what it actually means is "the best way for your teams to communicate and work together". Your teams may use a range of tools to work productively. That may work in some instances, but after a while, it may not always be the most efficient. In the modern world, you should always aim to standardize your business tools. Look for ways to integrate your apps using APIs or already integrated platforms.
Let's face it: Finance and operations teams are indispensable for businesses. Both teams impact the performance of the organization and growth. Therefore, it is imperative for both teams to work efficiently to achieve success. Moreover, the two teams should work together in close cooperation for making informed decisions.
Make growing easier on your business.
Book a demo today to find out how Order.co can help your finance and operations unify for unprecedented company growth.
Get started
Schedule a demo to see how Order.co can simplify buying for your business.
"*" indicates required fields