How to Extend the Value of My Enterprise Resource Planning (ERP) Systems
With so many data systems in use across an organization, harnessing and using data becomes increasingly difficult. In answer to this, a new process has emerged...
Written by:
Mark Saltarelli
Last Updated:
April 10, 2023
With so many data systems in use across an organization, harnessing and using data becomes increasingly difficult.
In answer to this, a new process has emerged to support businesses in their growth journey. It recognizes the necessity of specialized systems while empowering those systems to share data and empower decision-makers.
This system is enterprise resource planning (ERP). When implemented properly, it has the potential to supercharge business performance. However, it's a complex process that requires careful implementation of planning and tools.
How does ERP work? And how can you be sure you're using it effectively?
This article answers critical questions about implementing ERP:
What is enterprise resource planning?
What are the biggest ERP benefits for a modern business?
How can you increase the success of an ERP program?
What technology can most benefit ERP outcomes?
Download the free ebook: The Complete Guide to Procurement Management KPIs
What is ERP?
Enterprise resource planning (ERP) manages and integrates an organization's business processes to tie together data from across the organization. It does so through a software platform that unites individual systems in a single user interface.
An ERP collects information for users from a single source. It reduces duplicate data across software programs, eliminating redundancy and discrepancies.
ERP systems can integrate:
Accounts payable/receivable
Finance
Operations
Human resources
Marketing
Sales
Inventory
Customer relationship management (CRM)
Why ERP software is important in 2022
The benefits of ERP are far-reaching.
When organizations use ERP, they improve core business processes that:
Support growth
Identify cost savings
Reduce errors
Inform decision-making
According to studies, 50% of organizations that implement some form of ERP have improved major business processes, including AP, marketing, and reporting. Another 43.8% reported that they improved key business processes such as accounting, financial reporting, compliance, and operations.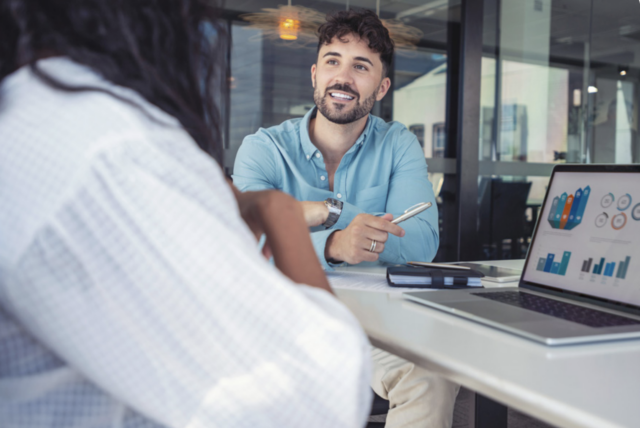 Ebook
The Complete Guide to Procurement Management KPIs
Dive deep into how your team can benefit from tracking procurement KPIs, the 15 most important KPIs to track, and a detailed worksheet to help you calculate which KPIs suit you!
Download the ebook
The top benefits of implementing ERP
When you enhance cutting-edge financial, accounting, planning, and procurement tools with the power of a robust ERP, the benefits and return on investment (ROI) are significant.
ERP gives employees the resources and information needed to drive change. On top of this, it gives the organization the data and communication needed to plan for those changes.
Here are some powerful benefits of using ERP to centralize your current systems:
Seamless communication: Siloed information prevents progressive communication. A modern ERP informs your project management, gives departments a holistic view of business impacts, and strengthens business intelligence internally.
Reduced redundancy: Replicating information across systems is time-consuming and imperfect. Funneling all data streams through enterprise resource planning software eliminates the need to update and change redundant data continually.
Better data access: A single system for all employees and departments makes it easier to administer your technology. It improves the adoption of systems and processes for all employees, especially new hires. A cloud ERP solution allows distributed, international, or remote teams to access information and perform business functions from anywhere.
Improved automation: With all data and business operations captured within a sophisticated system, organizations automate manual processes that take up time and productivity. Artificial intelligence and machine learning further assist automation to streamline back-office and employee-led processes.
Streamlined operations: Departments rely on specialized business applications to meet business needs. Data gathered from these systems improves workflow and employee productivity. It speeds the production lifecycle and enables reporting on vital metrics across systems.
Improved data security: An ERP system creates better access controls for data transfer, remote access, and third-party integrations. It improves the security of your tech stack by creating a common standard for access and distribution of sensitive business information. This is especially helpful for sensitive systems such as legal and financial management.
Better planning: Financial planning and forecasting require access to accurate business data. An ERP gives financial planning and analysis (FP&A) teams centralized business insight and granular spending data for reporting and analysis. Accurate data access speeds up financial reporting, budget preparation, and scenario planning. For companies operating with rolling forecasts, access to real-time data enables agile planning.
Stronger pricing: Companies that centralize their business management through an ERP improve their ability to understand and negotiate prices for supplies and services. The data from finance and procurement systems inform benchmarking, volume discounts, etc. Vendor management systems identify opportunities to consolidate vendor lists and leverage existing relationships.
Higher profitability: The productivity and cost-savings benefits of ERP applications result in lower total costs for labor, purchasing, and production. This results in better profit margins. With a streamlined ERP, you also improve employee satisfaction, lowering human capital costs in the long run.
3 Ways to improve your ERP system
ERP implementation is not a set-it-and-forget-it project. ERP requires complex integration of capable business systems to achieve the best results. Implementing a new ERP process or software system can take anywhere from six months to two years. In a survey on ERP implementation, midsize organizations with $100 million to $250 million in profit had the fastest implementations at 6.7 months. Firms with more than $25 billion in revenue took at least 12.35 months.
Individual implementation time will depend on the complexity of your business and the number of systems to integrate. Taking steps to manage and optimize the process greatly improves the project's success.
1. Plan and manage change
Enterprise resource planning systems are only effective when employees are on board. Adopt a change management approach that ensures your program is successful for the entire organization.
Conduct an in-depth assessment of organizational needs and goals
Create a detailed map of your existing tech stack
Identify areas of redundant tooling or process complexity
Create a well-crafted implementation and change management plan
Provide adequate training and support for end users
Implement, survey, and iterate for continued improvement
By introducing new systems thoughtfully, you increase adoption and reduce the friction of moving to the new systems.
2. Choose the right ERP partner
With the rise of enterprise resource planning over the last few years, the choices for an ERP vendor have never been more plentiful. However, ERP software is not a silver bullet for creating efficient processes. In a 2020 Accenture survey, 44% of companies dealt with inflexible ERP software but actively sought to extend their technology. Another 32% already use advanced technology (AI, machine learning, etc.) to improve their ERP systems.
Use business intelligence partners like Gartner to find ERP solutions that match your company's needs, market segment, technology maturity, and desired outcomes. Look for dynamic and flexible solutions that integrate well with the major systems driving your business decisions.
3. Let go of legacy systems
ERP projects work best when the organization works to modernize processes end-to-end. While some ERPs may be able to integrate with older programs, new technologies will create better outcomes. SaaS and cloud-based systems create the universal access needed to maximize ROI from ERP implementation. For companies with legacy tech stacks—or those still struggling with manual processes—the road to centralizing departments may involve a more comprehensive software adoption plan.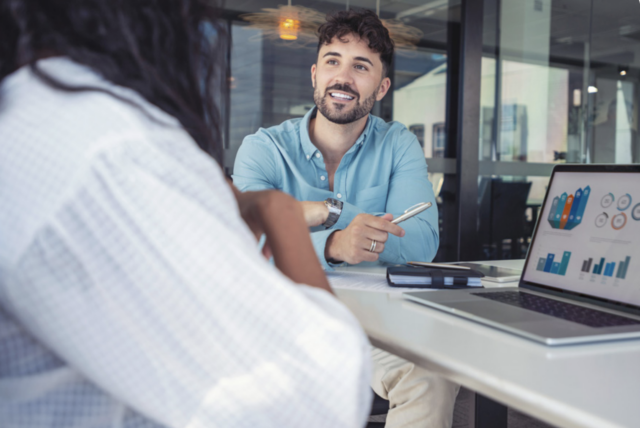 Ebook
The Complete Guide to Procurement Management KPIs
Dive deep into how your team can benefit from tracking procurement KPIs, the 15 most important KPIs to track, and a detailed worksheet to help you calculate which KPIs suit you!
"*" indicates required fields
How to extend the value of your ERP with Order.co
The quality of your systems impacts the success of your overall ERP program. By integrating a robust procurement platform like Order.co with your existing ERP system, organizations can simplify their P2P process within their current environment, eliminating the need to re-train end users on a new system. Integration into ERP is fast (under three weeks) and supported by a dedicated Account Manager and a wider support team for smooth implementation.
Order.co delivers key functionality that improves ERP value:
Supplier enablement: Easily add online and offline vendors to your current environment for seamless access within the system. Give users access to thousands of vendors currently available within the Order.co platform.
Catalog management: Create dynamic controls for purchasing by a user, department, location, or role to ensure purchasing compliance.
Purchase requisition/order automation: Automatically populate requisition data and issue purchase orders to vendors.
These unique benefits, when combined with the data-sharing power of an ERP, create an ideal environment for better leverage and data-driven decision-making.
Request a demo to learn how the Order.co platform can strengthen your current or planned ERP system.
Get started
Schedule a demo to see how Order.co can simplify buying for your business.
"*" indicates required fields