Order.co now supports Single Sign-On (SSO) integrations
Discover heightened security and efficiency with Order.co's latest development – Single Sign-On (SSO) integration with Okta and Ping Identity.
Last Updated:
November 28, 2023
We're excited to introduce Order.co's latest development, Single Sign-On (SSO) integrations with Okta and Ping Identity. This powerful addition to our platform simplifies access management and enhances security for businesses of all sizes.
The Power of Single Sign-On (SSO)
With the integration of Single Sign-On, businesses using the IdPs of Okta or Ping Identity can now enjoy a simplified and more secure authentication process when accessing Order.co.
Order.co's new SSO integration offers a range of compelling benefits to businesses, including:
Heightened Financial Security
Managing user access to software with financial implications, such as purchasing and payments functionality, is paramount for security. With SSO, employees can only access these critical functions through the secure authentication mechanism provided by the IdP, ensuring sensitive financial data remains safeguarded.
Effortless Access Management
SSO simplifies access management by allowing organizations to revoke user access through their IdP. This ultimately bars a user's entry from all relevant software, eliminating the need to manually remove access from individual applications. This efficiency can save businesses valuable time and reduce the risk of oversight.
Enhanced User Experience
SSO enhances the overall user experience by eliminating the need for individuals to remember multiple logins and passwords. This streamlines the authentication process, making it more convenient and user-friendly.
Here's how it works:
Exclusive Authentication: Once SSO is enabled for an organization, users will exclusively authenticate themselves into Order.co via their IdP. Traditional Order.co username and password logins will no longer be available.
Instant Deactivation: When a user is deactivated within the IdP, their access to the Order.co platform is immediately revoked. This ensures that only authorized personnel can access the software, significantly bolstering security measures.
Alec Stonich at Order.co explains, "As we began to prioritize the needs of our larger customers, it did not take long for SSO to make it to the top of the list. This is a 'must have' for many enterprise IT departments with strict requirements for bringing new software into the fold."
Order.co's Commitment to Continuous Improvement
This SSO integration marks a significant step in continuously improving the Order.co platform to meet the evolving needs of businesses, especially in supporting enterprise businesses through Workday, Sage Intact, and Netsuite integrations.
Learn more about Order.co's Single Sign-On integration or request a demo here​​.
Read the full press release here.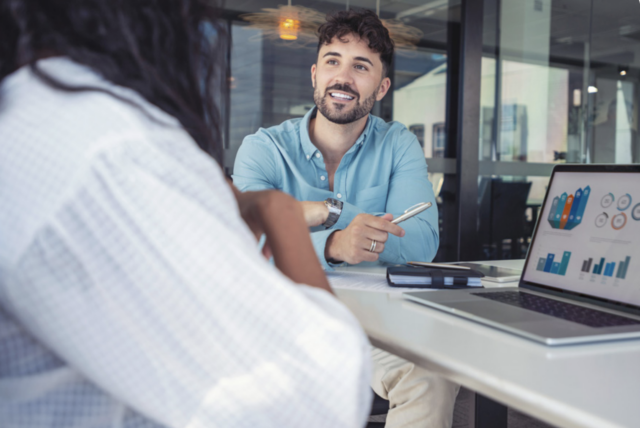 Ebook
The Complete Guide to Procurement Management KPIs
Dive deep into how your team can benefit from tracking procurement KPIs, the 15 most important KPIs to track, and a detailed worksheet to help you calculate which KPIs suit you!
Download the guide
Get started
Schedule a demo to see how Order.co can simplify buying for your business.
"*" indicates required fields