The Quick Guide to Better Hospitality Procurement
Strong hospitality procurement practices help hotels, restaurants, spas, and more turn a profit — even with tight margins. Learn how in this informative guide.
Written by:
Mark Saltarelli
Published:
August 14, 2023
Hospitality sector and service-based businesses are fast-paced, high-volume operations with historically tight profit margins. To succeed in a hospitality business, owners and finance teams must closely monitor the bottom line. Procurement is one of the primary areas where businesses can realize savings and optimize operations.
Today we'll share information buyers need to know when purchasing for a hospitality business:
What is hospitality procurement?
What are the common challenges in hospitality procurement?
What are the benefits of using hospitality procurement software?
What is hospitality procurement?
Hospitality procurement is the practice of sourcing and purchasing goods and services required by a hotel, restaurant, resort, or other hospitality-based venue.
Hospitality buyers perform many of the standard activities of procurement, such as:
Sourcing vendors to find the most suitable products at competitive prices
Negotiating and managing contracts with suppliers
Tracking inventory levels to maintain adequate stock between replenishment
Managing orders, invoices, payments, and return activities
Tracking spend and benchmarking prices to maintain competitive rates
Though hospitality shares many traits with general procurement, there are a few characteristics that set it apart from procurement in other industries.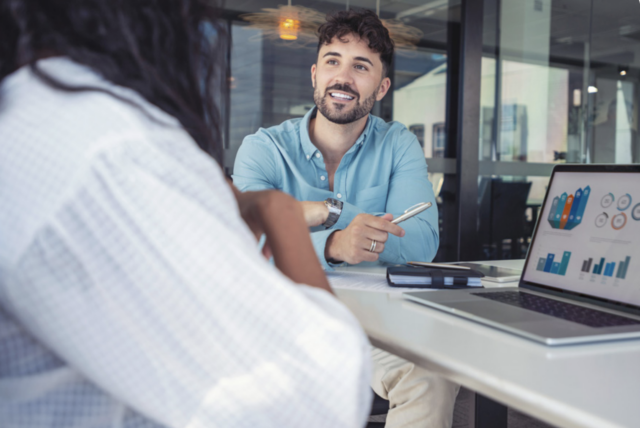 Ebook
The Complete Guide to Procurement Management KPIs
Dive deep into how your team can benefit from tracking procurement KPIs, the 15 most important KPIs to track, and a detailed worksheet to help you calculate which KPIs suit you!
Download the guide
Common hospitality procurement challenges
Hospitality businesses often have specific needs for procurement management. They run on smaller profit margins — with restaurants as low as 3 to 5 percent and hotels a surprising negative 2 percent before depreciation — and thus need competitive pricing on supplies and consumables. The ability to control costs and inventory levels ties directly to healthy cash flow and cost-effective operations.
Cost increases: Purchase price variance in the hospitality industry can be a major challenge since cash flow and budgets are usually tight. Price increases directly impact a business's purchasing power, and cost inflation can make it difficult for hospitality businesses to maintain their competitive advantage. Rising prices can result in decreased profits for businesses, as they must pass on the increased cost to consumers, which sometimes means fewer sales.
To stay ahead of the competition, the hotel industry and other hospitality-based businesses must anticipate price increases and find ways to adjust their procurement processes accordingly. Trend analysis and technology help businesses identify suppliers that offer competitive prices and payment terms.
Supply chain constraints: The global hospitality industry relies heavily on its network of suppliers for goods and services. In the recent climate of strained supply chains and shortages, hospitality is feeling the crunch. If a supplier runs into difficulty or disruptions to their operations, the entire industry feels the impact. It can cause shortages and quality control issues that decrease customer satisfaction and impact revenue.
Product consistency: In the hospitality industry, consistent guest experience is essential for delivering quality service. Businesses must meet customer expectations every time they visit, whether for food, accommodations, treatments, or other services. With consistent product standards, customers enjoy and share these experiences — ideally becoming evangelists for the brand.
Businesses need a balance of quality control and flexibility, allowing them to quickly switch between suppliers if needed. With the right planning and foresight, hospitality businesses can ensure product consistency even when faced with supply chain impediments.
Maverick spending: Also called "rogue" or "shadow" spend, maverick buying occurs when individual employees or locations purchase goods and services outside the formal procurement process. It usually happens when employees try to save time by avoiding approval delays or if they believe they can get a better price. Maverick spending occurs due to insufficient knowledge, a sense of urgency, or a lack of policy or enforcement. It can lead to financial losses and damage a business's reputation if not managed properly.
Spend planning: Budgets are important in every business but are especially imperative for meeting the tight margins of service businesses. Hotels, spas, and restaurants constantly monitor their stock of on-hand resources to meet customer needs without waste or overspending. Estimating expected demand helps businesses plan purchases and stay on top of potential supply chain disruptions.
Through spend planning, hospitality businesses can also track expenses more accurately to determine opportunities for cost savings. With a comprehensive view of their spending, hospitality businesses optimize their budgets more effectively and ensure supplier relationships remain competitive.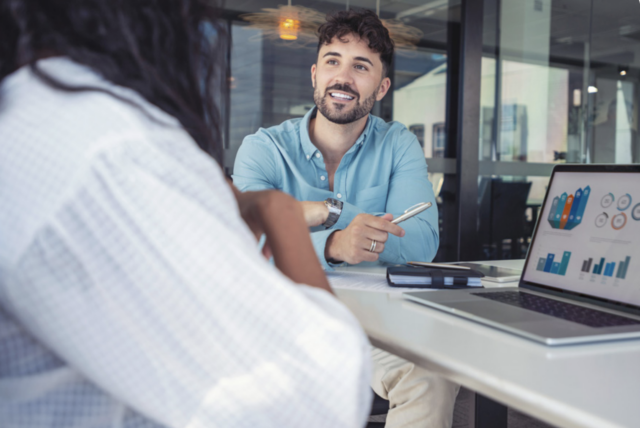 Ebook
The Complete Guide to Procurement Management KPIs
Dive deep into how your team can benefit from tracking procurement KPIs, the 15 most important KPIs to track, and a detailed worksheet to help you calculate which KPIs suit you!
"*" indicates required fields
Top 7 features of hospitality procurement software
Procurement software alleviates many common challenges hospitality buyers face, from purchase order creation to logistics and budgetary controls. Centralizing procurement services through a platform brings all essential information together in one place, provides reporting and spend-control tools, and alleviates the data silos created when running a multi-location business.
Hospitality buyers who implement procurement software enjoy the following benefits:
Purchase order creation: Procurement platforms streamline the purchase order creation process for hospitality buyers. By consolidating essential information into one platform, users can create, route, and approve POs quickly and easily. With automation, buyers save time, reduce errors, and simplify the approval process by tracking each step from submission to completion.
Need a quick way to build your next purchase order? Use this free purchase order template to get started.
Vendor management: Procurement software brings all vendors together in one platform. A spend management tool like Order.co allows businesses to select any vendor that meets their requirements and purchase from them within the platform. It lets users create a curated catalog of options that meet price and quality requirements.
Streamlined ordering: Procurement platforms make it simple for users to quickly and easily order and reorder items. They allow buyers to create purchasing guidelines, set spend limits, replace out-of-stock items with similar options, and track purchase approvals centrally.
Maverick spend control: A procurement platform helps businesses curb expensive and inefficient maverick purchases and cash leaks through automatic spend control features. It allows an admin to set guidelines by role, location, user level, department, category, and more. This ensures buyers only have access to the goods and budget limits that align with company needs.
Automated approvals: The best procurement platforms also allow companies to set automated purchase approval workflows. Once submitted, requests are automatically routed through the appropriate approvers. Buyers can see their request progress and respond with more information if needed. It removes the back-and-forth from approvals and eliminates log jams associated with manual processes.
AP automation: Accounting teams are a vital link in the procurement process. They help purchases go from approval and submission to reconciliation and payment. With a procurement platform, AP can automate many repetitive tasks in the purchasing process — saving time and improving efficiency and accuracy.
Integrated payments: Integrated payment solutions also provide a streamlined experience for both buyers and accounts payable teams. They make it easy to issue payments electronically, with options for remittance processing and automated payments. By integrating payments, AP teams save time using automatic GL coding, automated three-way matching, and more. Order.co also offers invoice consolidation features to significantly reduce invoice volume and approval time.
How Order.co makes hospitality procurement easier
As businesses like hotels and restaurants grow, their ordering and operations become more complex. While many service industry companies don't have a dedicated procurement team to manage the many facets of hospitality purchasing, software can meet their needs and provide excellent cost efficiency to enable growth.
Order.co solves many hospitality buying challenges with innovative features, such as:
AP automation to streamline how buyers procure and pay for the goods they need
Access to preferred buyers and flexible spend controls to ensure locations get the right items and pricing
Funding options through Order.co financial offerings that build the cash flow flexibility to grow efficiently and maintain stability during turbulent times
Get started
Schedule a demo to see how Order.co can simplify buying for your business.
"*" indicates required fields