3 Reasons Your Company Needs 3-Way Matching Automation
3-way matching is important for preventing fraud and reimbursement for unapproved purchases. Find out how automating it can save you time, money, and stress.
Written by:
Allison Reich
Last Updated:
January 19, 2023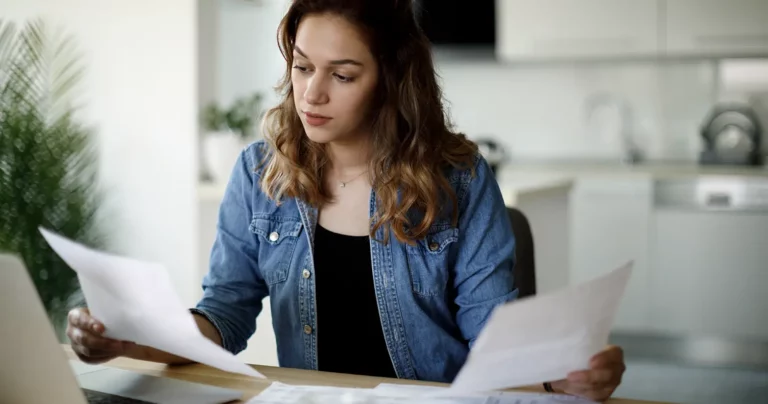 What is 3-way matching?
Essentially, 3-way matching is a process in accounting in which a company verifies that a purchase order (PO), supplier invoice, and goods receipt all reflect the same products and pricing. If the numbers are consistent throughout each document, wah-lah! You've got yourself a 3-way match! With the green light of a 3-way match, payment is then issued to the supplier.
3-way matching plays two critical roles in your accounting operations:
They prevent fraudulent charges from being charged to a company's account

They prevent companies from reimbursing unauthorized purchases
As you can imagine, doing this process by hand—especially if your company orders hundreds or thousands of products every month—can be pretty time-consuming. They say 'If it ain't broke, don't fix it", but we're here to tell you that your invoicing system is broken—and teach you how to fix it.
3 reasons you need 3-way matching automation
By using a platform that automates your 3-way matching, you are killing three birds with one stone. As a result, three more advantages present themselves. Your company can:
Saving time with 3-way matching automation
Think about it: when an unknown or unmatched purchase appears, that is an immediate red flag. Manpower and company time goes into investigating the charge, diagnosing the mistake, and reconciling the corresponding paperwork. With an automatic 3-way matching process, all that time is saved.
Saving money with 3-way matching automation
As the saying goes, time is money. But, not only does an automated 3-way matching system save you money with time, but it also prevents your company from paying for unauthorized purchases, otherwise known as "Maverick Spend". When analyzing the true costs of maverick spend, it is not uncommon to find that up to 80% of a company's invoices are generated from uncontrolled purchasing. Read that again: 80%.
Sleeping easy with 3-way matching automation
Take the stress out of audits. By automating your 3-way match system, not only are all your invoices stored in one place, but your accounting team has human-error-free documents that are organized, easy to read, and ready to be reviewed. Sit back, relax, and enjoy your easy audits.
Ebook
How Automation Can Solve Finance Teams' Biggest Challenges
Take a few pages out of WeWork's playbook and learn how automation can solve some of the greatest challenges facing your finance team.
Download the ebook
How Order.co's 3-way matching automation helps companies thrive
Order.co's automatic 3-way matching enables companies to scale their operations by eliminating the tedious process of reconciling invoices and approving payments.
With over a million invoices to process per year and a small AP team, WeWork estimated that, before Order.co, they would have needed to hire 150 AP specialists just to reconcile and process all of their invoices. Not only was their 3-way matching system confusing and time-consuming, but it was expensive—costing WeWork $20-$24 to manually process a single invoice.
WeWork has since been able to utilize Order.co's automated 3-way match and invoice reconciliation feature—ridding WeWork of their manual invoice-to-payment process, ensuring accurate payments, and giving Finance Manager Kyle Ingerman and his team complete confidence in their AP process. The automatic 3-way purchase order match and invoice reconciliation process has been a "huge advantage and time-saver" for Kyle.
Ebook
How Automation Can Solve Finance Teams' Biggest Challenges
Take a few pages out of WeWork's playbook and learn how automation can solve some of the greatest challenges facing your finance team.
"*" indicates required fields
What Order.co Offers Accounting and Finance Teams
We put the balance back into balancing your books.
Order.co automatically matches your company's POs, supplier invoices, and goods receipt—ensuring accurate payments, a simplified accounting process, and a streamlined P2P system. With 3-way matching, your company never has to worry about overpayments or ghost invoices ever again.
The way we see it, automatic 3-way matching is like the Advil for your accounting headache. Schedule a demo with Order.co today!
Get started
Schedule a demo to see how Order.co can simplify buying for your business.
"*" indicates required fields