Retail Procurement Management Guide for 2023
Retail procurement presents unique opportunities and challenges for businesses. Learn to balance cost and improve revenue performance with these best practices.
Written by:
Mark Saltarelli
Published:
August 10, 2023
Procurement in the retail sector presents a complex, multifaceted challenge. On one front, retailers rely on a constant flow of competitively priced goods and just-in-time delivery options. On the other, they must provide a consistent, quality experience to customers. Thus retailers spend ample time sourcing items to delight shoppers while keeping profit margins and speedy delivery in mind. The industry must strike this balance while facing more competition and less consumer activity, with three-quarters of consumers reporting lower spending confidence due to economic conditions in late 2022.
Running a procurement process correctly takes valuable time off the cash conversion cycle, prevents wasteful spending and cash leaks, and increases customer satisfaction. Businesses must employ the right tools and practices to optimize this process.
This article shares the basics of retail procurement alongside valuable insights businesses must understand to balance cost-effective procurement with quality product acquisition. We cover:
What is retail procurement?
Types of retail procurement
Steps in the retail procurement process
Best practices for retail procurement management
Download the free ebook: The Complete Guide to Procurement Management KPIs
What is retail procurement?
When a store needs to buy physical goods to run its retail business, it must perform many of the same purchasing activities as businesses procuring tools or items to support operations.
Retail procurement is the sourcing and procuring of goods to sell in a retail shop — whether on e-commerce sites or at a brick-and-mortar location. This procurement type also involves securing equipment, software, and services needed to run a storefront, house inventory, and complete transactions.
Retail procurement buyers handle the acquisition process from product selection to fulfillment, including:
Trend research
Item selection
Vendor identification
Price benchmarking
Contract negotiations
Order processing
Payment
Fulfillment
Exception handling
To negotiate the best price and terms possible, retail procurement requires understanding the larger market and target customer needs, supplier capabilities, and consumer trends. Negotiating competitive rates preserves cost margins and ensures revenue remains high. Buyers also evaluate potential suppliers, manage contracts, and oversee delivery.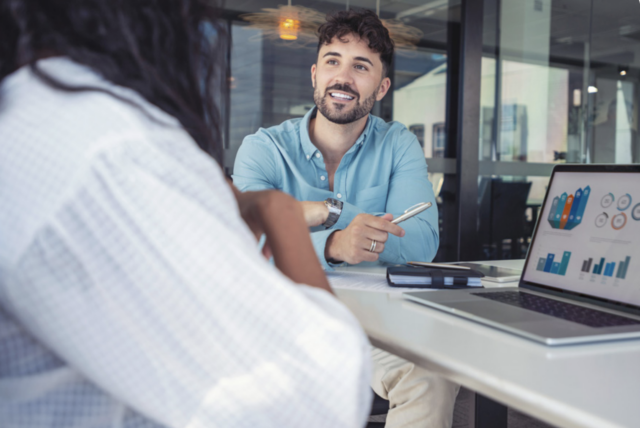 Ebook
The Complete Guide to Procurement Management KPIs
Dive deep into how your team can benefit from tracking procurement KPIs, the 15 most important KPIs to track, and a detailed worksheet to help you calculate which KPIs suit you!
Download the guide
Types of retail procurement
Procurement is all about buying goods, but the purpose and methods of procuring goods vary depending on the buying category.
Direct procurement: Direct procurement means purchasing goods tied directly to a project or business process, such as packaging supplies, inventory, and materials. These goods directly lead to sales of products (whether after manufacture or as wholesale inventory sold at retail).
Indirect procurement: Indirect procurement is when a company buys goods or services not directly related to a project or business process, such as cleaning supplies, office supplies, and services. It may also include non-tangible purchases like travel, expenses, and marketing.
Services procurement: Operations rely on a system of networks and services that contribute to or support core activities. Services procurement is the process of finding vendors that meet company needs and contracting with them to support business processes to drive operations.
Examples of services procurement include:
Consulting
Application hosting
Legal services
Software purchases
Facilities support (such as maintenance and cleaning)
Helpdesk support
These types of procurement help a business manage its internal and external needs, run promotions, manufacture or obtain products, and serve its customers.
Steps in the retail procurement process
Getting what the business needs to grow doesn't have to be complicated. With the following steps, businesses source and procure high-quality items with good pricing and use the information from transactions to further improve the procurement process over time.
1. Identify the products or services needed
The first step in retail procurement is identifying the products or services needed. A business owner or procurement team becomes aware of a need — like internal needs to run the business or new inventory needs for resale — and begins the product selection process.
The selection process considers price, shipping speed, expected customer demand, seasonality, and other factors. A thorough analysis of retail trends and available resources informs decisions on purchases. At this point, the buyer also considers product quality and delivery. Using this information, the business can narrow down the product that best meets its needs.
2. Select a supplier
After identifying goods to be purchased, the business selects a supplier to provide them at an acceptable quality and cost. Sourcing vendors is a key part of successful procurement. Thorough due diligence and selection ensure the business contracts with high-quality vendors that provide consistent service. Building a select list of suppliers is another component of procurement strategy. By keeping the list of vendors relatively small, businesses have more opportunities to leverage volume pricing and build strong supplier partnerships.
3. Negotiate contract terms
Once the team selects a supplier, the parties must negotiate the contract terms. It's important to explore what the vendor will offer on price, quality, delivery time, and payment terms. Strategic negotiations aren't a "win-lose" scenario: They should ensure both parties benefit from the arrangement. The business wants the most favorable terms for its needs, while the supplier wants to be adequately compensated.
During negotiations, both parties should seek to understand each other's needs and craft an agreement that meets them. This process could involve multiple meetings and revisions until the parties reach adequate terms. A structured approach to negotiations ensures all priorities and prerequisites are addressed promptly.
4. Submit the purchase order
Once the parties reach a successful agreement, the buyer must submit a purchase order. This document outlines all terms, including price, quality standards, delivery time, and payment terms. The purchase order is more than an order form: It's a legally binding document that must be signed by both parties to be valid. After submission, the vendor confirms receipt of the purchase order, confirms availability, and sends an invoice for payment. This process ensures all previous negotiations are documented in case of discrepancies.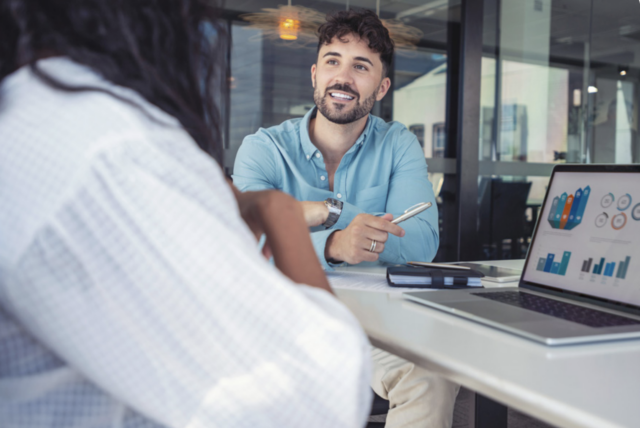 Ebook
The Complete Guide to Procurement Management KPIs
Dive deep into how your team can benefit from tracking procurement KPIs, the 15 most important KPIs to track, and a detailed worksheet to help you calculate which KPIs suit you!
"*" indicates required fields
5. Monitor fulfillment and quality
After the vendor fulfills and ships the order, the buyer monitors fulfillment to ensure compliance and quality. Upon receipt, quality assurance tests ensure product safety and compliance with the terms of the agreement regulations. The buyer should check that all quality standards outlined in the purchase order are met and that they receive the shipment within the expected timeframe. The buyer should keep detailed records of exceptions or damages and communicate with the vendor to resolve outstanding issues.
6. Process payment
Once the buyer has accepted delivery of the order, accounts payable tenders payment according to the terms agreed upon in the purchase order. The buyer should ensure that all invoices are paid within established net terms.
7. Review vendor performance metrics
In strategic sourcing, the completion of an order is the beginning of a supplier relationship. Procurement professionals often establish key performance indicators (KPIs) based on the quality criteria outlined in the purchase order. These metrics track vendor performance over time to ensure all contracted terms are met and quality standards remain consistent.
Vendor performance is regularly reviewed to assess compliance with contract terms, industry expectations, and quality standards. Quality control teams should proactively review vendor activity and customer feedback to continuously monitor product safety and performance. A vendor scorecard helps make the review process more manageable. This continuous approach to monitoring vendor performance ensures high quality is maintained long-term. It also uses open communication to build the vendor relationship so both parties can resolve issues as they arise.
Best practices for retail procurement management
Good systems are the cornerstone of procurement cost savings. Those systems are further refined when built using best practices. Consider implementing the tips below when building or improving your retail procurement system:
Build a formal procurement process: Document company policies regarding procurement and supplier performance. Doing so establishes a standard for every transaction. It creates a set of expectations and minimum performance guidelines to ensure a smooth procurement process.
Manage inventory and supply chain: To achieve optimal cost control, establish and implement efficient inventory and supplier management systems. Monitoring and managing the flow of goods and resources allows buyers to streamline the process, reduce waste and overinvestment, and enhance the efficiency of operations. This systematic approach minimizes backorders, reduces inventory management costs, and maximizes profitability.
Leverage data analytics: The data produced within a procurement software solution helps buyers make smarter decisions throughout the procurement process. Price benchmarking, spend analysis, and strategic procurement are some of the best tools buyers can use to ensure better outcomes.
Price benchmarking and purchase price variance monitoring help buyers compare prices with market standards to identify opportunities to save money.
Spend analysis provides visibility into the company's total spending, allowing for more informed budget allocation and controls.
Strategic sourcing is a proactive approach that uses advanced data analysis to compare suppliers and select the one that best meets the company's needs.
These analytical tools, when used properly, reduce costs and create greater value within the procurement function.
How Order.co supports retail procurement processes
Technology helps retailers order, track, and manage inventory more accurately while monitoring customer demand and retail trends for a competitive advantage. Tech-driven improvements like spend management and procurement platforms mean retailers can focus on delivering quality products and services without sacrificing quality or efficiency.
Order.co brings vendor selection, product and supply purchases, and spend management into one place with features that let businesses select products and vendors with confidence, get what they need quickly, and make better buying decisions.
To learn more about using a procurement platform to streamline the retail procurement process, schedule a demo of Order.co.
Get started
Schedule a demo to see how Order.co can simplify buying for your business.
"*" indicates required fields