Clinton Management
Consolidating payments, improving vendor relationships, and saving money

How Clinton Management simplifies their payments and saves $1,200 a month with Order.co.
About
Clinton Management is a full service property management company. Their current portfolio of properties includes approximately 3,000 residential units, as well as commercial, retail and parking garages.
INDUSTRY
Property Management
COMPANY SIZE
12 Locations
NADIA NIZAM
DIRECTOR OF PURCHASING, CLINTON MANAGEMENT
Nadia, the Director of Purchasing at Clinton Management, oversees the purchasing across every location. She is responsible for maintaining positive vendor relationships and ensuring a compliant purchasing process that fosters smooth operations and company growth.
The Problem
| | |
| --- | --- |
| LACK OF SPEND VISIBILITY | Managers did not know how much products were costing |
| INABILITY TO BUDGET | Without each location's spend reports, budgeting was impossible |
| INVOICE OVERLOAD | Hundreds of invoices to keep track of and frequent overdue payments |
First and foremost, Clinton Management struggled with a slow and manual purchasing process. For Nadia, this meant constant cross-communication with her Resident Managers and vendors. "Resident managers would send me a request, I would have to create the purchase order, and then send it to the vendor," explains Nadia, "There was a lot of back and forth."
Nadia not only had to monitor hundreds of Clinton Management's online purchases, but also coordinate their offline purchases. Offline vendors were often hard for Nadia to communicate with—requiring constant calls, emails, and even faxes to make a single order. "I had a master excel spreadsheet with items and prices," Nadia states, "I would look through that list, put items on my purchase order, and send it to the vendor individually." Correspondence and continuous pricing updates were also hard for Nadia to come by with her offline vendors. Nadia adds, "Some of our vendors don't even have a website. I would have to call each vendor and ask for pricing updates and, sometimes, I wouldn't hear back from them for one to two days."
Keeping track of invoices and making sure each of them were paid on was an inefficient use of Nadia's time. "I would go through each of our 40-50 invoices individually and make sure they were paid," says Nadia. As a result, it sometimes took Nadia and her team more than 45 days to pay a single invoice. If a payment was overdue, vendors would withhold products until they received payment—slowing down the entirety of Clinton Management's operations.
Due to their overall unorganized purchasing process, Clinton Management lacked spend visibility—resulting in overspending and the inability to budget appropriately. "Our Resident Managers didn't know how much the products they needed actually cost," Nadia states, "And if we wanted to get the best prices, I had to shop around. It was all on me." Constantly searching for better pricing was taking hours out of Nadia's day, while leaking cash from Clinton Management's pockets.
The Solution
"Everything is so clear. I search for a product, add it to the cart, and click 'Order Now'. It is so easy."
In July of 2020, Clinton Management partnered with Order.co to "save as much money as possible" on products, centralize their purchasing process onto one platform, and gain better insight into their finances.
"The small purchases would add up," says Nadia, "We needed to find a way to save money wherever we could. We thought, 'Even if we're saving a little drop, let's do it.'"
By centralizing their purchasing platform, sourcing the best product prices, and allowing Nadia to see exactly what managers were buying and for how much, Order.co transformed Clinton Management's overall operations.
As the cherry on top, Nadia found Order.co to be extremely intuitive—right off the bat. "When I first started using Order.co, I actually understood it right away," Nadia explains, "Everything is so clear. I search for a product, add it to the cart, and click 'Order Now'. It is so easy."
100%
Percentage of Invoices Consolidated
$1,200
Average Monthly Savings from Strategic Sourcing
109
Number of Vendors Consolidated
Percentage of Offline Vendor Ordering Automated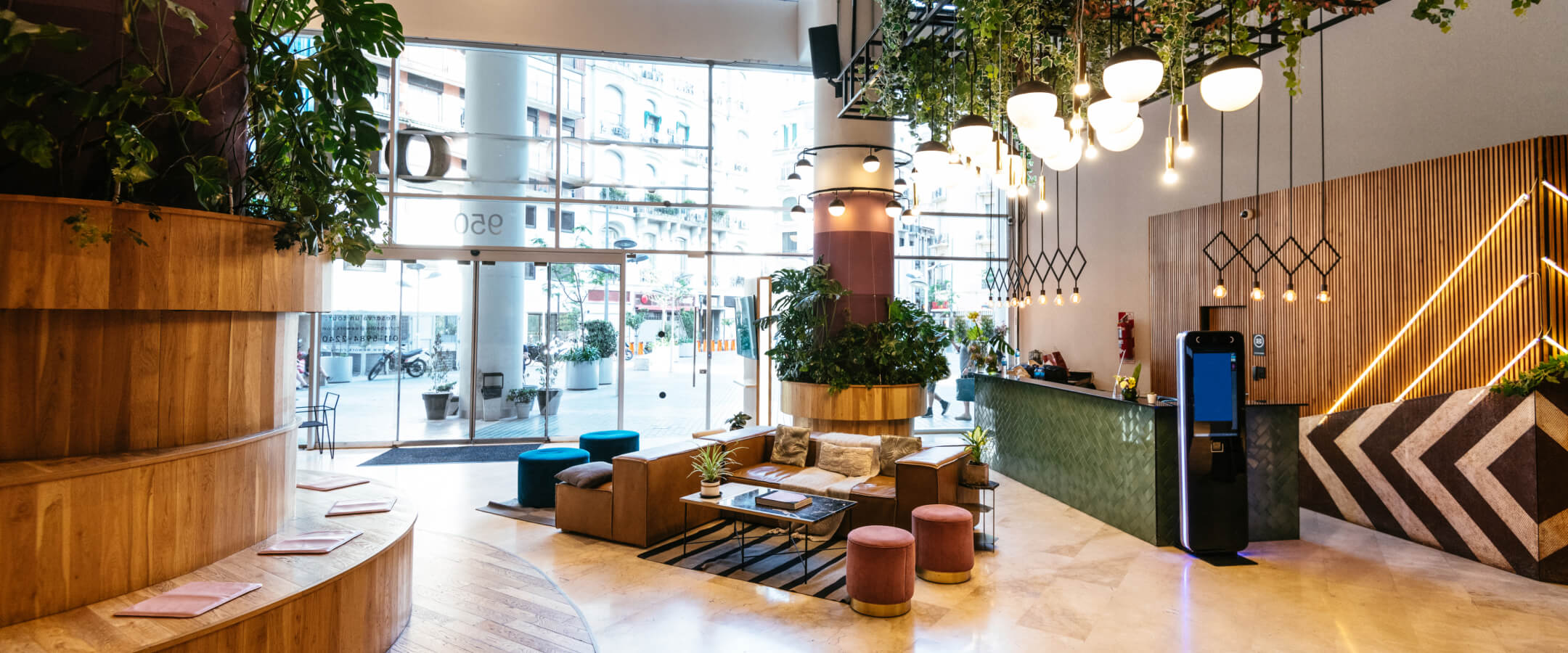 The Outcome
A SIMPLIFIED PURCHASING PROCESS
As a property management company with a dozen locations, an efficient and streamlined purchasing process has proven to be an indispensable asset. Instead of making three separate purchase orders to three different vendors, Nadia can now "order many different products, and only have one order number." Not only does purchasing through Order.co save Nadia "A LOT of time", but it has also eliminated the need for constant vendor correspondence. Order tracks all of Clinton Management's deliveries—giving Resident Managers autonomy in their purchasing process and relinquishing Nadia of the constant worry of a shipment's status. Nadia exclaims, "Our vendors are responding a lot faster with Order.co and I have less contact with them, which is great."
A PAINLESS PAYMENT PROCESS
By utilizing Order.co as their centralized P2P system, Clinton Management seamlessly pays all of their vendors on-time every month—through one consolidated payment to Order.co. "Our vendors aren't calling to ask where their payments are anymore," explains Nadia, "Our AP Manager doesn't have to cut a single check. Order.co makes his life so much easier." As Clinton Management's vendor of record, Order.co has given Nadia and her team the ability to focus on growth and strengthen their vendor relationships—not overdue invoices.
A BETTER WAY TO BUDGET AND TRACK SAVINGS
With Order.co's detailed spend analytics, Clinton Management now has a complete view of their purchases from each location—allowing Nadia to account for every dollar spent per each department, identify product savings, and budget accordingly. "Resident managers can see exactly how much each product costs, and are now able to stick to a budget," states Nadia. Along with 100% spend visibility, Clinton Management also reaps the benefits of Order.co's strategic sourcing—saving an average of $1,200 on products every month. "Order.co finds us savings for all of our office supplies," explains Nadia, "I can't wait to see what we've spent this year vs. 2019—before Order.co."
Words of Advice from NADIA
"Teamwork is really important, and that's one of the achievements I've had with Order. Whenever I had an issue, Order would always try to fix it. Overall, Order will make your life easier."
Simplify today so you can anticipate tomorrow.