Understanding Open Purchase Orders
Open purchase orders save buyers time on repeat purchases. Learn how to create and track open POs to reap their benefits without sacrificing visibility.
Written by:
Mark Saltarelli
Last Updated:
July 10, 2023
With the volume of purchases flowing through the modern purchasing department, any opportunity to make things easier is welcome. The average purchase order (PO) takes many hours to source, negotiate, submit, and fulfill. Reducing the volume of POs that flow through the procurement process saves your accounting department time and money while reducing errors.
For recurring orders like supply replenishment, it's more efficient to create the PO once and fulfill it in stages. This is called an "open" or "standing" PO.
Using open POs is a common method of reducing paperwork for recurring purchases. While it can be a useful technique, it requires some special attention. If you don't track your open purchase orders carefully, they become a headache for accounting.
Download the free ebook: The Complete Guide to Procurement Management KPIs
This article will answer many questions about issuing an open PO:
What is an open PO?
Why do companies use open POs?
What are the steps for using an open PO?
What are the risks of using an open PO?
How can technology make the purchasing process better?
What is an open PO?
An open purchase order—also known as a standing PO—is a contract to purchase specific items through a vendor during a pre-determined period (typically a quarter or a year).
Open purchase orders are useful for commonly replenished items like copy paper and printer supplies. These items are ordered routinely but aren't convenient to put on an auto-shipping schedule.
Why do companies use an open PO?
Open purchase orders help reduce manual labor in the purchasing process. Let's say you regularly order paper for the office. While the exact rate of use fluctuates, you can reliably estimate the amount of paper the office will consume over a fiscal year.
With an open PO, you document the intent to purchase through your vendor and set up the deal in both systems.
When the time comes to reorder, you already have the service contract and purchase order in hand. This makes it easier to order and fulfill the items. On the vendor side, they have the opportunity to plan future inventory needs and estimate revenue on your account.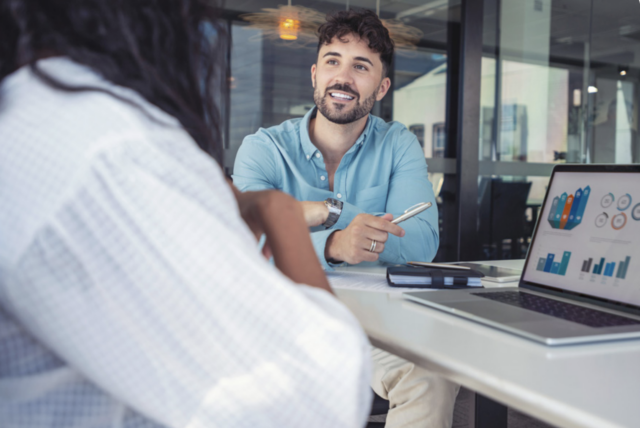 Ebook
The Complete Guide to Procurement Management KPIs
Dive deep into how your team can benefit from tracking procurement KPIs, the 15 most important KPIs to track, and a detailed worksheet to help you calculate which KPIs suit you!
Download the ebook
Example of an open PO
Writing an open purchase order is similar to creating other purchase orders. The purchase order process is similar to the workflow of standard (one-time) purchase orders. All purchase orders require basic information to be valid:
Header: This includes purchasing company information such as business name, address, the buyer of record, and contact information.
Vendor info: Record the vendor name, address, sales representative name, and contact info for the vendor.
PO details: Include identification details such as purchase order number (in the case of open POs, use a primary PO number with a unique number for each installment or purchase.) Also include a vendor ID if your company assigns them. This info helps with the audit trail for accounts payable.
Order information: This is the information for items and quantities ordered. Be specific about price, SKU or item number, color, quality, and price (with any discounts), since this original PO will serve as the basis for several other POs. The delivery date(s) are not included, as there will be multiple dates over the purchasing period.
Payment details: Payment terms and conditions are negotiated in advance, plus any banking details needed to complete the transactions (like credit card or procurement card number, ACH, wire info, etc.).
How to write an open PO
With this information in hand, follow these steps to write an open purchase order:
Draft the purchase requisition for your total estimated number of items. Extrapolate reasonable estimates by taking the previous year's usage and making necessary adjustments.
Obtain departmental approvals. Depending on the item's price or items in question, your PO may be larger than other purchase orders flowing through the system. In this case, you need additional legal or finance team approvals to complete the transaction.
Transmit the purchase order with any necessary documentation, including legal or delivery information required for the PO.
Confirm seller approval. Your vendor communicates any requirements for the deal, outlines potential inventory shortfalls, and reports any discrepancies in the purchase order. Ensure all the purchase order prerequisites above are included in the terms.
Execute the first PO. Complete the purchase order and prepare for the delivery of the first supply installment. Reconcile deliveries upon receipt and record any product quality or quantity variances.
Use an open purchase order report. For partial purchase orders, accounting must have a record of open POs currently in process. Include information like order status of in-process installments, estimated overall purchase quantity, and the total number of contracts. Also track previously closed POs within the primary PO number, dates of closed purchase orders, change orders, and delivery or goods exceptions.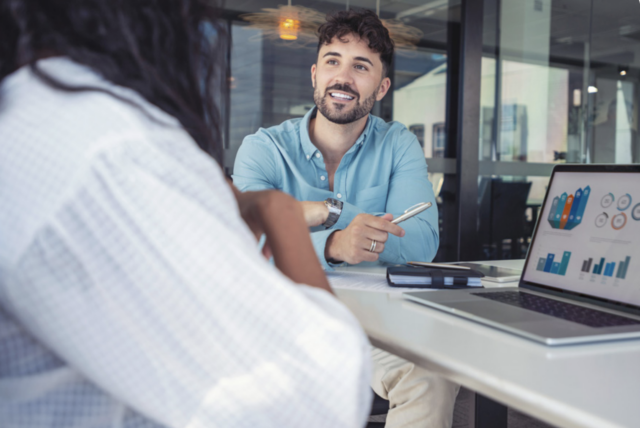 Ebook
The Complete Guide to Procurement Management KPIs
Dive deep into how your team can benefit from tracking procurement KPIs, the 15 most important KPIs to track, and a detailed worksheet to help you calculate which KPIs suit you!
"*" indicates required fields
What are the risks of open purchase orders?
Although open purchase orders increase the convenience of your purchasing process, take care to administer them properly. Open purchase orders present certain reporting challenges for your accounting team. They also require careful attention to the contract stipulations established when the PO is transmitted and accepted.
Missed reporting
Standalone purchase orders go through a distinct process with a fully documented end-point. This makes them easy to track and report. With open purchase orders, accounting must do more legwork to ensure all purchases are recorded accurately.
It's important to have an open purchase order tracking system to provide information on items ordered, dates, costs, and future purchasing plans. This ensures accounting accurately reflects open POs in their financial reporting, planning, and budgets. It also allows them to track payments for the fulfilled portions of the purchase order.
Changes in ordering
Business moves quickly and needs evolve overnight. Because an open purchase order is an agreement to buy specific items—in either estimated or specific amounts over the fiscal year—you may not be able to make adjustments if your business needs change.
When planning an open PO, take extra care to estimate your supply needs accurately. Also, be clear about limitations regarding canceling future orders. Clarify any conditions for cancellation and fees incurred for changes. Clear expectations and requirements up front ensure both parties benefit from the open PO.
Loss of price competition
Because the purchase order is a legal agreement to purchase specific goods from the vendor, prices listed in an open purchase order may be binding.
Unless provisions in the purchase order terms and conditions include price matching or adjustments, you agree to pay the price as stated. If items or commodities experience price fluctuations, your negotiated price remains locked in, even if the market declines.
When negotiating for an open PO, outline each party's rights and expectations regarding price changes.
Insufficient quantities
An open purchase order is meant to ensure that you have access to the supplies you need when you need them.
Despite the ability to estimate inventory, supply chain shortages and sourcing issues remain problematic. Because your orders don't happen on a scheduled or automatic basis, the vendor might have issues providing the agreed-upon volume. This is especially true if your ordering needs increase.
When creating an open PO, discuss the possibility of backorders with your supplier. Understand potential limitations in filling backorders and ask what the vendor is prepared to do if goods aren't available.
The bottom line on open PO issues
Most issues encountered using an open PO come down to good negotiation and record-keeping. By keeping accurate records of partially filled POs, you reduce accounting errors, maintain visibility, ensure fair terms, and get the intended value out of the practice without sacrificing cash efficiency.
Improve your PO process with Order.co
Using PO software greatly reduces the paperwork, errors, and research involved with open purchase orders. Automating the procurement process with Order.co allows teams to streamline their purchasing, reduce manual processes, and save money. Order.co increases visibility and flexibility with the following features:
Centralized vendor and ordering information, with the ability to curate catalogs from pre-approved vendors
Automated purchase order creation, with information in the system to quickly and accurately draft purchase requisitions and purchase orders
Detailed, real-time tracking of all procurement data, with powerful analytic tools to help accounting plan and track spend
Using Order.co allows companies to scale their purchase process in meaningful ways, realize cost savings, and track and pay for thousands of orders across locations with ease. To learn more about streamlining your business with Order.co, request a demo.
Get started
Schedule a demo to see how Order.co can simplifying buying for your business.
"*" indicates required fields