customer story
WeWork automates AP and enhances Workday Procurement
How WeWork utilizes AP Automation and ERP integrations to automate thousands of purchases and invoices each month with Order.co.
WEWORK AT A GLANCE
3,000
Average number of invoices per month
2,400
Average number of orders per month
110
Number of vendors consolidated
Upon joining WeWork in 2017, Kyle's main focus was to stabilize its finance team during the company's period of major growth. Today, Kyle acts as the liaison between the finance and the procurement teams—identifying opportunities for cost savings and prioritizing the efficiency of WeWork's AP and procurement processes.
"I have launched Order.co from the US to our offices around the world and it has transformed our business."
Kyle Ingerman
Finance Transformations Senior Manager, WeWork
The problem
Invoice overload: Over a million invoices every year with no organized payment process
Manual AP process: Slow and costly 3-way match process—with thousands of receipts
Lack of spend visibility: Frequent "surprise" invoices and lack of control over each location's spend
With hundreds of global locations (and dozens more being added every month), WeWork needed a centralized procurement solution. They were suffering from a lack of order and efficiency when it came to their Accounts Payable (AP) process. With over a million invoices to process per year and a small AP team, WeWork estimated they would need to hire 150 AP specialists just to process all of their invoices. Not only was their AP process confusing and time-consuming, but it was expensive—costing WeWork $20-$24 to manually process a single invoice.
In addition to WeWork's invoice-overload, Kyle explains that he was "looking for an easier way to place requisitions through Workday" to streamline WeWork's purchasing process. Manually filling out requisition data was not the best use of the WeWork Operations team. Kyle explains, "about 30% of each community manager's time was spent on procurement and invoices in 2018. Managers weren't able to focus on customer service; they were stuck worrying about logistics."
"We were in desperate need of an integrated, easy-to-use platform to really take our procurement to the next level."
Kyle clarifies that "Workday is really great for purchasing, but we were in desperate need of an integrated, easy-to-use platform to really take our procurement to the next level."
The solution
To simplify their AP process and gain support for their rapid, worldwide growth, WeWork partnered with Order.co in 2018. Order.co established an organized, dynamic procure-to-pay (P2P) system that transformed WeWork's scalability and fostered international growth.
"Being able to automate our thousands of invoices was a huge time and money saver—it makes our lives so much easier."
With over 3,000 invoices every month and millions spent on purchasing every year, invoice control and automation was a determining factor in WeWork's decision to partner with Order.co. "Being able to automate our thousands of invoices was a huge time and money saver—it makes our lives so much easier," explains Kyle.
WeWork also took advantage of Order.co's seamless integration with Workday to speed up purchasing time and automate requisition data. "One big reason we chose Order.co in the first place was that they were already integrated with Workday. I cannot tell you how much time, effort, and money that has saved us," Kyle adds, "Order.co's integration with Workday—acting as one, seamless punchout for all of our online and offline vendors—has saved our teams so many extra steps. It's really been a game-changer for us."
Very quickly, WeWork was able to successfully integrate Order.co into their operations—centralizing their purchasing process, automating vendor payments, and nurturing global expansion—across 18 countries, and counting.
3,000
Average number of invoices per month
2,400
Average number of orders per month
110
Number of vendors consolidated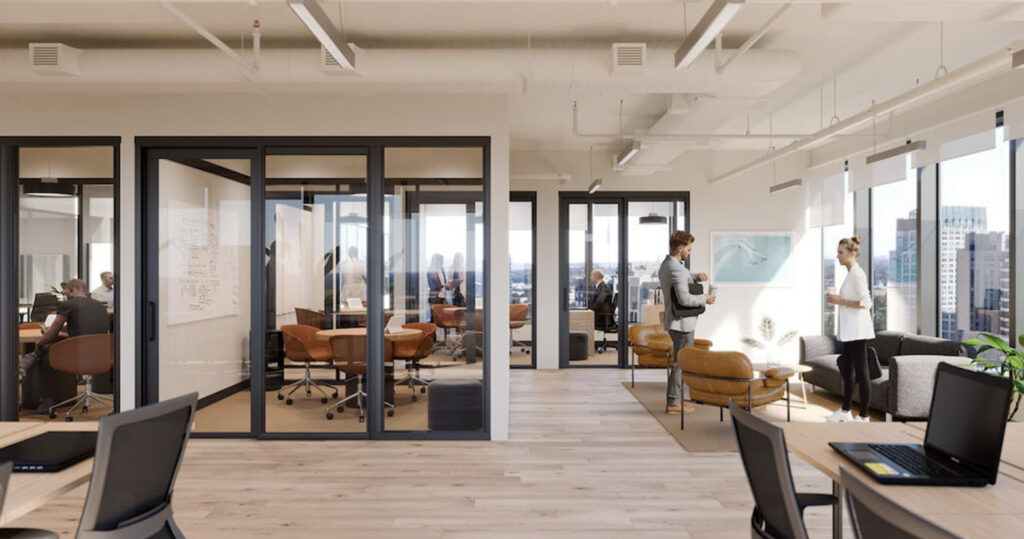 The outcome
Seamless integration with Workday
WeWork was looking for a system to simplify their purchasing process within Workday. Amid his research, Kyle found Order.co was already integrated within the Workday system. Order.co's integration with Workday—specifically the simplified punchout feature—has streamlined WeWork's requisition process.
Kyle says, "completing requisitions with Order.co and having those requisitions transmitted back into Workday is a much simpler process than before. Order.co has eliminated the confusion of the requisition process."
Automated 3-way match and invoice reconciliation
WeWork had been able to utilize Order.co's automated 3-way match and invoice reconciliation feature through Workday—ridding WeWork of their manual invoice-to-payment process, ensuring accurate payments, and giving Kyle and his team complete confidence in their AP process.
The automatic 3-way purchase order match and invoice reconciliation process has been a "huge advantage and time-saver" for Kyle and his AP team.
Detailed spend visibility
After implementing Order.co, WeWork has gained a full-scope understanding of their purchases from each location. Kyle adds, "Before Order.co, invoices would come to us without warning. Now, we know exactly what we are purchasing and how much every product costs." By accounting for every dollar spent, Kyle and his team can identify cost savings on products, budget, and plan for the future growth of WeWork.
Time to value
In a rapidly-growing company, time is money; WeWork needed a platform that would standardize their procurement process, solve their AP problems, and manage over 3,000 monthly invoices—fast. Kyle states, "We were able to avoid being in a never-ending implementation process, which is the case for other companies in the space. Softwares like Ariba and Coupa were not as quick or easy to roll out." Order.co was easy for Kyle and his team to learn, and allowed them to keep up with the fast-paced growth of the company.
A flexible and harmonious relationship
Being a global, exponentially-growing company, WeWork has unique procurement situations. Order.co meets those specific needs by being an agile partner in growth—promptly responding to their platform functionality requests.
When the partnership between WeWork and Order.co began, WeWork was expanding rapidly —expanding personnel and adding locations. Kyle and his team needed a platform that provided the flexibility that would enable WeWork to scale quickly. "Order.co's platform responsiveness and flexibility was a big differentiating factor for us," explains Kyle. Order.co's ease-of-use was a stand-out factor to the WeWork team as well; Kyle adds, "As we were rolling Order.co out, our staff really liked how simple it was. With a couple of thousand people on our procurement teams, ease-of-use and simplicity were key."
As companies evolve, so should their support; Order.co has progressed alongside WeWork in its journey to worldwide expansion.
"Even before signing-on with Order.co, I had been so impressed with how much they simplify the purchasing and payment process. I call Order.co 'My Baby'. The ability Order.co has to mold to what your company needs is ideal."
Kyle Ingerman
Finance Transformations Senior Manager, WeWork