How Retail Financial Officers Are Coming Out of Covid-19
Retail brands are carefully navigating reopening after Covid-19, but the risks are still high and consumer sentiment has changed. Learn how your business can...
Written by:
Allison Reich
Last Updated:
May 2, 2023
It's the burning question for every retail financial officer: how can our business stay afloat after COVID-19?
At Order.co, we hear this often from clients and prospects who are evaluating changes to their operations in light of the pandemic.
Retail sales dropped 8.3% in March and 16.4% in April, according to Reuters—the sharpest decline in retail sales since the government began tracking the data 28 years ago. Although June data showed a decent recovery, 16.4% is an incredible drop to bounce back from, and it's complicated by the new normal that retail businesses must operate in.
Amid safety concerns, in-store operational costs have risen, but sales may continue to cool. Consumer behavior has also changed irreversibly, with wavering brand loyalty and a much stronger preference for ecommerce.
To adapt to this new normal and succeed long-term in a post-COVID-19 world, businesses must make operational investments everywhere, from their supply chain to their website. It will be up to retail financial officers to pave the way for this evolution.
Understand that consumer behaviors have changed irreversibly
Empty shelves in the lead-up to lockdown left consumers with little choice but to experiment with new products and shopping experiences. The result has been an altered consumer sentiment that will change the future of retail forever. Over 60% of consumers globally have changed their shopping behavior, and between 65-85% of those consumers aren't planning to revert back, according to research from McKinsey.
These behavioral changes have solidified the domination of ecommerce. Most retail categories saw more than 10% of online growth between March and July 2020, McKinsey data revealed. In May alone, online apparel sales grew 65%, according to Adobe's Digital Economy Index.
New behaviors also suggest diminished brand loyalty. Consumers who were unable to purchase their favorite products at the peak of the pandemic have adapted to using new ones and are more open to the idea of change.
These behavioral changes cannot be dismissed as a one-off event. While consumer preferences will continue to evolve over time, there is no going back to the way things were before the pandemic.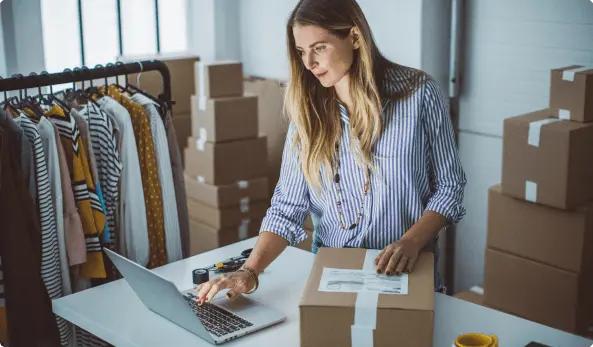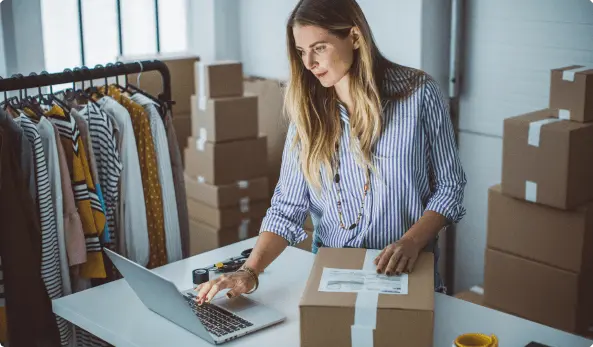 Ebook
5 Ways Your Purchasing Process Is Leaking Cash, (and How to Fix It)
Identify top areas where your current purchasing process might be falling short—and costing you BIG.
Download the ebook
Evaluate risks in the supply chain
As we've seen with decreased brand loyalty in the wake of COVID-19, supply chain failures can have a long-lasting impact on a business. Businesses can guard against this risk by creating redundancy in their supply chains, even if it comes at the cost of everyday efficiencies. Unfortunately, many essential businesses failed to do so before the pandemic. The most obvious examples occurred in grocery stores and pharmacies, where essentials like bread, canned vegetables, and toilet paper completely sold out.
According to Brittain Ladd, who consults for Kroger and Amazon, empty shelves could have been avoided if grocery retailers had focused more on reducing risk in their supply chain than reducing costs.
"The coronavirus has proven the weaknesses in having an efficient supply chain with minimal inventory. Many retailers had only two to three weeks' worth of safety stock in their facilities when the virus hit," Ladd, said in an interview with GLG.
The result of this supply chain failure—in addition to chaos—is lost revenue. For essential goods, crises are actually a business opportunity. Failure to meet consumer demand ultimately means leaving money on the table.
Failure to meet consumer demand ultimately means leaving money on the table.
Another key issue the pandemic unveiled is that companies tend to rely too heavily on one geographical area, in spite of geopolitical risks. This became a huge source of disruption when China was quarantined.
Colin Hunter, president of menswear brand Alton Lane, says his company has intentionally created redundancies in the supply chain across multiple countries for this very reason.
"Over the years we have been very thoughtful and methodical about that expansion of our supply chain, and it really has been a benefit for us," Hunter says.
Whether it's an abundance of inventory or a lack thereof, each retail category will face unique supply-chain challenges during future crises. That's why it's so important now for retail financial officers to pay close attention to how COVID-19 has impacted their own sector and to make adjustments that will safeguard their businesses against future risk.
Digitize the in-store experience
Retail brands have been under pressure to digitally transform their physical spaces for several years, and COVID-19 has served as the catalyst for many to actually do so. With lingering fears of infection and future pandemics, retail brands have little choice but to incorporate digital tools, which, by streamlining facets of the in-store experience, also create an environment where consumers feel comfortable shopping.
Retail businesses should take this opportunity to win customers' trust and regain some brand loyalty.
One easy way to do this is to incorporate contactless payments so customers can minimize their exposure to other shoppers and in-store associates. Although the United States has been slow to adopt this technology, survey data from Mastercard shows that 8 out of 10 global consumers are already using it, and pressure on merchants to adopt a contactless option is quickly mounting.
Retail brands with cash to play with R&D should also think bigger than existing technologies, as Amazon has with the smart shopping cart it plans to launch later this year in its brick-and-mortar stores.
The "dash cart" will automatically scan a product as it is inserted into the cart, so customers don't need to check out at all. This, again, is more convenient for shoppers and makes a trip to the grocery store faster and safer.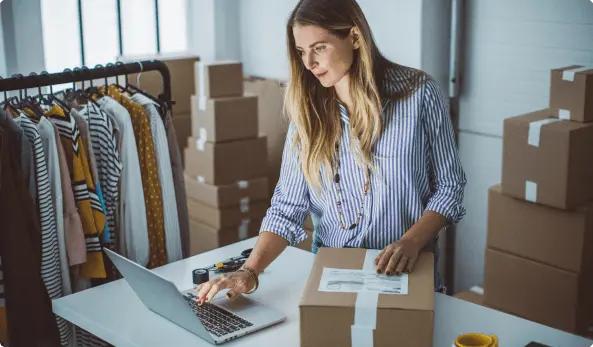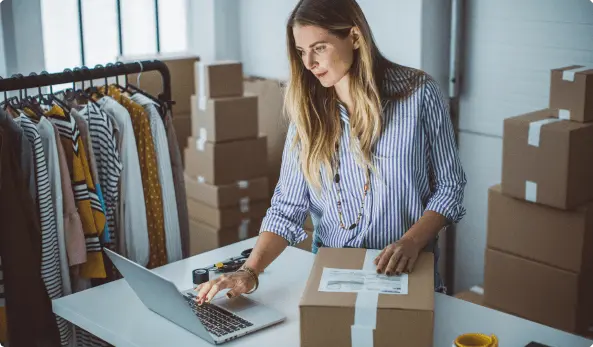 Ebook
5 Ways Your Purchasing Process Is Leaking Cash, (and How to Fix It)
Identify top areas where your current purchasing process might be falling short—and costing you BIG.
"*" indicates required fields
Break down any barriers to online purchasing
In the same vein, retail brands need to invest in transforming the digital experience. On average, almost 70% of online shoppers abandon their carts without purchasing, according to Baymard Institute. Of those shoppers who leave behind empty carts, 50% of users do so because extra fees are too high, and 28% abandon because they are asked to create an account. Those are easy barriers to fix, and it would be foolish to overlook them.
But even if the checkout experience appears seamless, retail brands should pay close attention to their conversion rates. If a high volume of web visitors are leaving their carts behind, there may be an underlying issue with the site's technology.
It could be that the checkout process simply takes too long, which gives the customer time to second-guess their purchase. If this looks like it might be the case, try incorporating digital tools, such as Shopify's Shop Pay, which increases the speed of checkout up to four times, or another one of Shopify's best plugins.
Or, if your business is having trouble getting traffic to your site to begin with, consider selling with tech giants, like Amazon, that already have a mass following. While it's true that Amazon has accelerated the shift to online shopping, it can still be a valuable tool for brick-and-mortar shops that are trying to raise brand awareness and sell to new audiences.
Adapt purchasing decisions to support new operations
While many of the long-term business changes needed to succeed in a post-COVID-19 world require buy-in from the broader organization, the retail financial officer can take steps within their own department to alleviate challenges.
One way to do so is simply to streamline the purchase of new supplies, such as masks and hand sanitizer. In the lead-up to lockdown, individual stores within a franchise likely found themselves rushing to local pharmacies to buy up masks, hand sanitizer, and disinfectant wipes in bulk. Now, those products are an essential part of everyday business and should be treated as such.
Another easy step is to cut existing costs by investing in procurement technology. This technology can centralize ordering, helping businesses identify the best vendors and save money on bulk orders. And, as businesses learn to operate with a leaner staff, procurement technology allows finance managers to streamline their purchasing and accounting processes without sacrificing quality.
Embrace the new normal
The health of the organization depends on the health of the consumer, and that must remain every retail business's top priority as they navigate through COVID-19. Retail financial officers, however, cannot afford to forget that the new normal is here to stay and that succeeding in a post-COVID-19 world will require the business to make significant operational changes.
Order.co has helped premier retail and fitness brands adapt their operations through major business changes since 2014. Check out our case studies or request a demo.
Get started
Schedule a demo to see how Order.co can simplify buying for your business.
"*" indicates required fields