3-Way Matching: What It Is, Its Benefits, & the Bottom Line
3 way matching ensures accuracy between POs, delivery receipts, and invoices. Automating 3 way match delivers spend savings without introducing cost or risk.
Written by:
Allison Reich
Last Updated:
November 3, 2023
What if you discovered that as much as 2% of your business's payments are duplicates, charged for the wrong amount, or contain some other error? According to industry survey data, that's the case for many businesses.
Businesses must ensure their accounts payable (AP) departments verify the legitimacy and accuracy of every invoice they pay. That's where three-way matching comes in. Companies use this reconciliation method to detect fraudulent invoices, embezzlement, computer glitches, or human error. Then, they can prevent unauthorized payments.
In theory, it's an entirely valid solution—however, in practice, the process used to implement this cost-saving system often has glaring flaws. For many companies, manually verifying payments is more expensive than just paying the occasional erroneous invoice.
Considering that the entire purpose of three-way matching is to increase payment accuracy and avoid maverick spending, it's essential to carry it out as efficiently as possible.
In this article, we'll cover the basics of three-way matching:
What three-way matching in accounts payable means
The benefits of a three-way matching process
How three-way match automation addresses payment accuracy issues without costing more than the problem it solves
Why the right automation software can provide additional benefits
Download the free tool: Invoice Tracking Template
What is 3-way matching in accounts payable?
In accounts payable, three-way matching is an internal control process that ensures invoices, purchase orders, and receiving reports all have consistent line item details.
The goal of this approval process is to ensure that each invoice is consistent with the products and amounts ordered, as listed on the purchase order. Then, it ensures this matches the goods delivered to the receiving department and listed on the corresponding receiving report.
This AP process guarantees that what is delivered matches the original order every time.
The difference between 2-way, 3-way, and 4-way matching
Two-, three-, and four-way matching are all accounts payable approval processes—however, each version takes the matching process to a different degree.
Two-way matching is the most basic approval process, where the vendor's invoice number and details are checked against the purchase order (PO) number to ensure that these documents match.
Three-way matching adds the receiving report or receipt of goods as a further verification method.
The most complex, labor-intensive, and time-consuming invoice matching technique is 4-way matching. The supplier invoice is matched against the PO and the receiving report, which is matched to the packing slip or order receipt.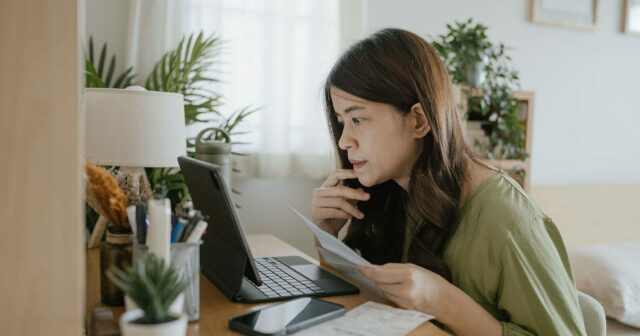 Ebook
Invoice Tracking Template
Download the invoice tracking template to avoid costly mistakes, clarify financial patterns, and track spending throughout the year.
Download the tool
Why should you use 3-way matching?
The main goal of implementing a three-way matching process in your purchasing department is to cut costs. It is a money-saving measure to ensure companies don't overpay. Three-way matching makes sense for several reasons:
It eliminates invoice errors. Even if both parties in a deal are careful, mistakes can happen. Supply chain fluctuations may create backorders and substitutions, or manual entry could introduce discrepancies into a price calculation. Three-way matching creates a system of accountability that everyone can benefit from.
It helps identify fraud. Tying every shipment back to its purchase and invoice documents makes it more difficult for bad actors to move phantom or inflated invoices through the process. It makes spotting these issues easier and creates an audit trail for researching procurement fraud.
It eliminates double payments. Tying invoices to accounting data creates a clear chain from purchase to fulfillment to payment. By ensuring every invoice has a home, businesses can avoid costly duplication and the time and research involved in seeking a refund.
It creates confidence in your numbers. Disorganized processes lead to doubt and frustration. By creating a clear internal control for each purchase, accounting and finance teams can trust the numbers they deliver in their reporting, and executive teams can rely on the financial statements created from this data.
Three-way matching has the added benefit of simplifying bookkeeping and audits. With all your historical ordering and matching data centralized, you surface other purchasing insights, refine your reporting process, and get to the bottom of issues and exceptions more quickly.
The real cost of a manual 3-way matching process
Companies that choose to employ three-way matching do so to reduce mistakes, catch illegal activity, and save money. However, with a manual process, even when trying to avoid overpaying, businesses can often end up with much higher processing costs.
Take a look at some findings of a recent study by Ardent Partners regarding AP and invoice processing:
The average invoice costs $9.25 to process manually
More than 20% of invoices have exceptions, costing time and money to correct
Four in 10 (38%) of businesses surveyed reported business fraud within the previous 12 months
Expenses from manual invoice matching could amount to thousands or even millions of extra dollars in processing costs, all while trying to avoid overpayment.
How 3-way match automation can help
Businesses that have switched from a manual procurement process with paper invoices to a completely automated system have seen some unbelievable results. They have more than proven the value and efficacy of automating the three-way matching process.
Take a look at some of the data from businesses that have shifted from manual to automated 3-way matching:
Savings of 90% on accounts payable costs
Accounts receivable expenses reduced by nearly half
Instances of invoice errors reduced by 37%
Lower invoice processing costs by 29% on average
Businesses with 10k+ monthly invoices saved $300k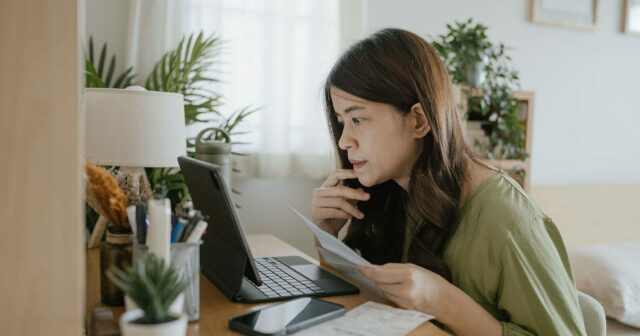 Ebook
Invoice Tracking Template
Download the invoice tracking template to avoid costly mistakes, clarify financial patterns, and track spending throughout the year.
"*" indicates required fields
Case studies: 3-way match automation in the real world
While AP automation saves businesses thousands of dollars on manual approval process costs, that's not the only benefit to automation. The right platform can save you time on needlessly complex procurement processes that eat up your schedule. This allows you to efficiently do more of what needs to be done.
Many businesses have trouble keeping track of which suppliers are approved, where everything was ordered from, and when deliveries are due. Ordering from multiple vendors on different sites and completing several checkout processes can lead to disorganization and confusion. These issues are easily addressed with the right automation solution.
See how the following businesses used the Order.co platform to streamline their workflow:
WeWork: Total visibility and order continuity
The co-working unicorn WeWork faced significant challenges in streamlining ordering and payments across their 800 global office locations. By implementing an integrated ordering and payment system, the company increased visibility into its AP processes and eliminated maverick spending. Replacing their manual 3-way matching with an automated process allowed them to process millions of invoices with ease. This move brought the company better ordering continuity, improved leverage with suppliers, and considerable cost savings.
Zerocater: More process efficiency and fewer invoices
Zerocater had a complex, inefficient, and time-consuming invoicing process. They had limited visibility and little control over ordering. AP had trouble keeping track of suppliers, and they spent days on invoicing. Using the Order.co Chrome Extension, the team could shop anywhere, check out across vendors, and consolidate their invoices. Zerocater now has a much more efficient system, with 50x fewer invoices, freeing up their time to focus on what they do best.
XpresSpa: Vendor compliance and cost savings
XpresSpa had a chaotic list of vendors, products, and carriers, only 70% of which complied with their corporate standards. Using Order.co's platform, they streamlined their procurement workflow, increased their vendor compliance to 100%, and saved a total of $68,000 in the first year.
Automate your 3-way matching process with Order.co
Three-way matching is a great system when implemented correctly. Using an automated system for your invoice processing, procurement, and other systems saves time, realizes better cost savings, and leaves more energy for accounting teams to perform higher-level tasks.
To automate three-way matching as part of your procure-to-pay process, you need a system with some key functionalities:
Centralizing order and supplier data into a single platform
Creating purchase orders directly through the system
Accepting electronic invoices automatically
Conducting automatic three-way matching between POs, delivery forms, and invoices
Automating the invoice approval and payment process
Reporting on all these activities from within the platform
Order.co gives you one platform for purchasing, vendor management, and automating your AP processes to save you the time and expense of manual data entry and human error.
To learn more about implementing automated three-way matching in your procurement process, schedule a demo of Order.co today.
Get started
Schedule a demo to see how Order.co can simplify buying for your business.
"*" indicates required fields