How Accounts Payable Trial Balance Improves Your AP Process
An accounts payable trial balance shows partial or unpaid balances in the general ledger. Learn how an accurate AP trial balance improves financial statements.
Written by:
Allison Reich
Last Updated:
May 11, 2023
Business success demands effective decision-making, on-time reporting, and accurate data entry. Still, sometimes errors enter the system—and poor invoice processing is a primary reason.
Users may not discover inaccuracies caused by an incorrectly processed invoice until they prepare the accounts payable (AP) trial balance. This leads to late reporting and delayed decisions. If no one discovers the errors, executives might make decisions based on inaccurate reports.
Accuracy in accounts payable trial balance is crucial. It positively impacts working capital to improve operational control and future planning. To demonstrate how your business can ensure an accurate trial balance and improve processing (so you can reap the rewards of control and planning), we discuss:
AP invoice processing and AP trial balance preparation
The value derived from improved invoice processing
Nine common causes of inefficient, multi-site processing
How accounts payable trial balance errors impact your vendors
The solution for first-time-right trial balances and how Order.co helps you deliver them
What is an accounts payable trial balance?
The accounts payable trial balance—also called the accounts payable trial balance report—is a listing of the end balance in the chart of accounts. It includes subtotals for partial and unpaid invoices appearing on each general ledger (GL) account.
The AP trial balance enables accounting to post payable liabilities to the general ledger. Accurate and comprehensive inclusion of those payable liabilities helps the business reconcile initial journal entries, bookkeeping records, and sub-ledger balances with bank statements and other documents. The amounts are later totaled and posted to the correct general ledger account. They eventually appear as current liabilities on the balance sheet.
Trial balance and invoice processing: The main points to consider
The C-suite creates business success by ensuring all external and internal actions deliver intended results efficiently and accurately. Every aspect of corporate finance significantly impacts outcomes, particularly the AP process. While accounts payable is only part of the overall accounts structure, effective invoice processing is a valuable subtask to prioritize.
Invoice processing improves when your accounts payable account is accurate, fully inclusive, and timely. Therefore, accuracy and transparency become the norm across the entire accounts payable processing system. Together, they enable greater accuracy to support C-suite decision-making.
Here are some common positive outcomes of accurate accounts payable:
Operations maximize working capital
Companies allocate funds to spur growth versus maintaining current operations
Vendor relationships improve
Accounting team members work more efficiently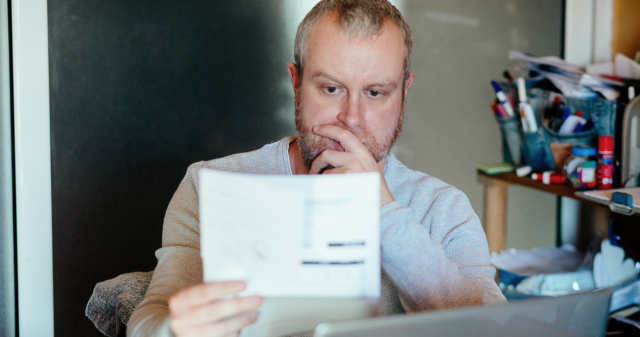 Ebook
The Hidden Risks Behind Your AP Balance Sheet (Some Will Surprise You)
If your company's balance sheet is not portraying an accurate picture, you're shooting in the dark. Download the ebook to learn how to avoid this lethal pitfall.
Download the ebook
The value of improved invoice processing
Accurate invoice processing determines overall control of the accounts payable process. It enables AP teams to make the best use of cash and available credit within an accounting period.
Accuracy and timeliness, in many instances, come from adopting a comprehensive, automated AP system that offers validation and tracking for accounts payable, accounts receivable, expense account data, etc.
The gold standard is an automated AP system that handles daily transactions and produces the required management and financial reports for that accounting period, including the trial balance report.
9 Common pitfalls of multi-site AP processing
Businesses with several sites, functions, and divisions often create accounting process silos. Each site, function, and division has a separate bookkeeping system to record and account for its procurements and payments. This may extend to separate order approval, procurement, and accounts receivables processes.
Individual procurers in each location may have the same preferred vendors for products and services as other procurers. However, if they order separately, it duplicates efforts and robs the company of leverage.
Redundant and siloed ordering affects the business in several ways:
Multiple invoices matching each order and delivery
Maverick spend and budget waste
Missed opportunities for bulk discounts
Poorly negotiated terms and conditions
More complex invoice processing
Increased invoice exceptions and errors
Potential for procurement fraud
Higher overall spending and overhead
Weakened cash position and credit access
Problems of interim trial balance reports
Beyond ineffective and decentralized purchasing, each site or function often prepares separate financial statements up to a predetermined level. For example, they may:
Balance the accounts payable and receivable ledger accounts
Produce separate (balanced or unbalanced) AP trial balance reports
Have separate operating and P&L Accounts
Bookkeeping entries, account balances, and any supporting documentation go to the head office. They're then summarized for the accounting period. After reconciliation, the AP teams use the balances to create an overall trial balance report before posting it to the general corporate ledger. Alternatively, the approved reporting system may require each site or silo to prepare basic bookkeeping figures to be aggregated at the corporate level.
A major and common problem for head office-based accounts payable processing teams is that any errors in the interim AP trial balance reports are difficult to locate once they extend to the corporate level. One silo's accounts payable trial balance may appear accurate because its debits and credits balance out. An error within an account number may have gone unnoticed.
Alternatively, an error of commission in one liability account may be balanced by an error of omission in another. The net result is that the errors may remain invisible until a vendor's invoice amount is underpaid, overpaid, or missed.
The immediate result of such mistakes is more research and corrections work for AP. This wastes time and creates inaccuracies in finalized financial reporting. Miscalculated payable liabilities in the general ledger are concerning since the executive team may base decisions on faulty reports.
The downstream effect of inaccuracies in any AP trial balance reports is payment delays for vendor invoices. A vendor that has accepted orders, shipped products or services to separate sites, and submitted accurate invoices should have a reasonable expectation of timely payment. Failure to pay because of internal AP errors may lead to delivery suspensions or renegotiation of credit agreements.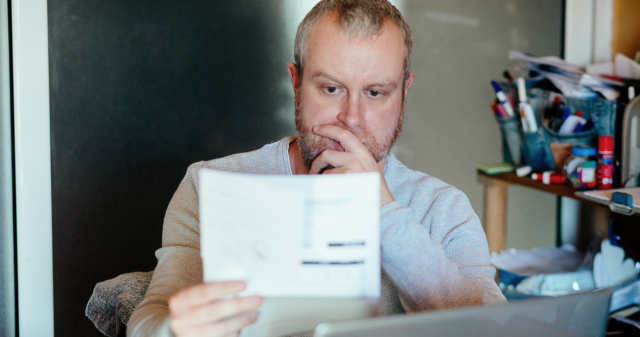 Ebook
The Hidden Risks Behind Your AP Balance Sheet (Some Will Surprise You)
If your company's balance sheet is not portraying an accurate picture, you're shooting in the dark. Download the ebook to learn how to avoid this lethal pitfall.
"*" indicates required fields
A balanced trial balance may still not be accurate
Balanced AP trial balance reports are a prerequisite for producing accuracy across siloed departmental and corporate general ledgers. However, balanced trial balance reports may still have equalizing errors of omission or commission concerning debits and credits.
AP trial balances may also have errors of principle, such as if a clerk incorrectly posts a vendor's invoice for services or materials to a capital acquisition account. This can result from something simple like a misunderstood product code or mistyped account number.
Therefore, a trial "balance of balances" is not a guarantee of accuracy. As a result, it cannot be relied upon to prove there are no unbalanced journal entries or that the financial statements will be accurate.
How Order.co helps accounts payable trial balance reporting
Accurate and timely reporting is essential for businesses to achieve and maintain financial control and for the C-suite to make valid decisions. Improving preparation starts with making improvements in AP invoice processing.
The goal is for AP processing to be simple and accurate. That helps ensure trial balance reports are accurate before you enter data into the general ledger and publish the balance sheet.
By implementing a procurement solution like Order.co, businesses automate and streamline many of the processes that lead to more accurate invoices and AP trial balances, such as:
Avoiding the nine pitfalls common to multi-site procurement and processing
Increasing visibility to improve capital efficiency
Improving vendor relationships through timely, accurate payments
Operating a transparent, automated system—from product sourcing to invoicing and payment
To learn more about improving your AP processing with Order.co, request a demo.
Get started
Schedule a demo to see how Order.co can simplify buying for your business.
"*" indicates required fields