What Is the Purchase-to-Pay Process? And How to Modernize It.
Accounts payable outsourcing refers to inviting a third-party team to manage your accounts payable process for you. Your accounting department will have fewer...
Written by:
Allison Reich
Last Updated:
April 11, 2023
Today businesses are facing unprecedented challenges as global uncertainty and digital transformation disrupt the status quo.
The procurement function has become increasingly complex and your organization's ability to capture value during times of upheaval is critical. How does an organization strategically navigate this whole process?
The first line of defense is having the right knowledge; the second is having the right procurement software to automate and centralize your Purchase-to-Pay processes.
Is your purchase-to-pay strategy weak?
Maverick spend habits are the fastest way to depleting your company's resources needlessly. If your Purchase-to-Pay strategy is weak and undisciplined, it will be impossible for you to experience the benefits of intelligent spend management. Sometimes, being a maverick is a wonderful thing! But, not when it comes to your spending.
What is the purchase-to-pay process?
The Purchase-to-Pay (also called P2P process, Procure-to-Pay, and eProcurement) process integrates fully automated features for purchasing goods and services. Automation of this process can boost cost savings, save time, and increase your procurement visibility. It streamlines the workflow process from requisitioning, purchase orders, procurement, and vendor payment process.
Benefits of automating purchase-to-pay
Purchase-to-Pay is part of a suite of enterprise resource planning (ERP) tools. E-procurement software implements process automation with greater efficiency and accuracy than traditional processes. It emphasizes cost savings and creating more value from your procurement process. Benefits include:
Improves the invoicing process by using e-invoicing to optimize internal processes.
Reducing the time spent on processing purchase orders.
It helps minimize the potential for errors.
Increase supply chain and internal transparency.
Electronically exchange documents for saving time and the cost of office and mailing supplies.
Real-time purchasing data that gives better insights to identify ways to streamline workflow.
An all-inclusive procurement solution for the accounts payable process.
Boosts access to working capital and improves cash flow through better decision-making based on the data.
Purchase-to-pay vs. source-to-pay
Source-to-Pay adds an integral step to the Purchase-to-Pay process for automation of the sourcing of goods and services. Using tools such as three-way matching and e-invoicing, Source-to-Pay can automatically check pricing and payment terms from vendors to find the best vendor deals for your business. Combining these two automation processes can significantly improve supply chain management, enhances functionality, and streamlines efficiency. Additionally, it will give your organization greater control over the procurement process.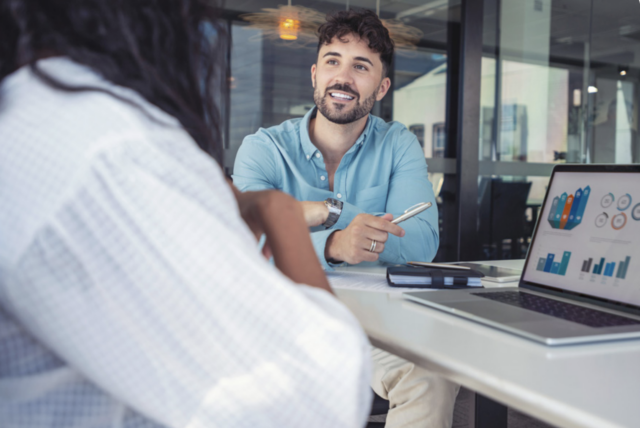 Ebook
The Complete Guide to Procurement Management KPIs
Dive deep into how your team can benefit from tracking procurement KPIs, the 15 most important KPIs to track, and a detailed worksheet to help you calculate which KPIs suit you!
Download the free ebook
How to identify savings in your purchase-to-pay process
The purchase-to-pay decision matrix
As a cost-saving measure, businesses often employ a matrix-based organizational or project structure that eliminates various departments' barriers. Additionally, it can bring valuable insights from various team members to different areas of the organization. This technique increases your teams' agility and creates a lot of value for the firm compared to silo formations. That is why your organization should apply the same concept to your P2P process.
Procure-to-pay automation technology is key
By automating your purchasing, procurement, and accounts payable processes, your business will reduce redundancies and centralize decision-making. Recent studies by various organizations yielded fascinating insights into how businesses utilize this method to achieve their goals. Some key insights on centralization include:
Lowering business costs an average of $0.31 for every $1,000 spent
Average of one day shortened supplier lead times
Reducing purchase order processing times on average by one hour
Established greater stakeholder alliances by creating more innovative supplier incentives and relationship models to gain a competitive edge
To take advantage of the many benefits of automating and centralizing these processes, executives will need to focus heavily on deploying a supplier relationship management decision matrix.
Creating a purchase-to-pay decision matrix
For example, if your company implements a P2P process in the finance department, the focus will be on finance processes. If it is implemented for procurement, the focus will be on procurement processes. By eliminating the silo structure of these two teams and opting for a matrix decision-making process, they can better help each other improve processes. Your matrix should include these considerations:
Qualifications and experience
Price
Innovation and complexity
Risk assessment
Level of control
Value
Competition
Ability to meet demand
Delivery Schedule
Purchase-to-pay automation with Order.co
Order.co has developed our software to automate many of these considerations to make it simple to compare vendor attributes. Once a decision has been made, you can save time and labor every step of the way. Automating every stage from purchase requisition to your accounts payable allows your team more time to focus on other business processes.
The vendor risk matrix
Understanding the vendor risk matrix can help your company avoid costly mistakes when selecting the right vendors. By taking a more scientific approach to understanding potential risks, you will develop a vendor management policy that incorporates a continual feedback loop for assessing current vendors. But, doing this for each vendor is time-consuming. A company needs to automate this process to maintain a competitive edge.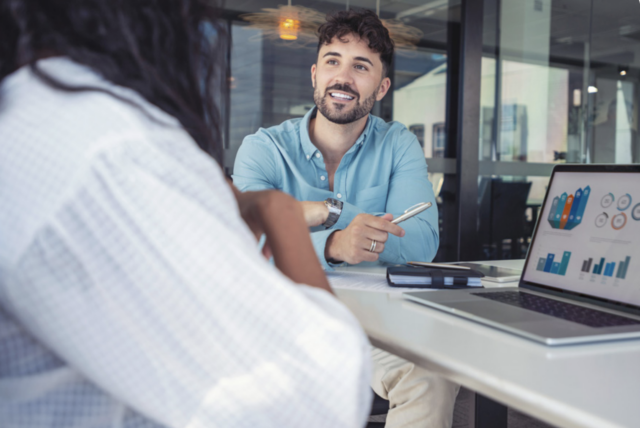 Ebook
The Complete Guide to Procurement Management KPIs
Dive deep into how your team can benefit from tracking procurement KPIs, the 15 most important KPIs to track, and a detailed worksheet to help you calculate which KPIs suit you!
"*" indicates required fields
Avoiding purchase-to-pay pitfalls
Running into snags in the procurement process waste company time and resources; that much is obvious. Sometimes, employees get so busy tending to other business processes that inefficiencies are put on the back burner. And that is exactly where your business will slowly leak money into oblivion. Recognizing and addressing some of the most common hazards to your efficiency will plug those leaks.
Suffering inefficiencies from vendor complacency
The typical procurement involves numerous steps that often lead a business to become complacent with supply chain management. This will inevitably lead to your company absorbing many inefficiencies in your own processes and those of your vendors. Learning how to avoid these pitfalls will ensure your success in optimizing the approval workflow.
Damaged shipments
You will inevitably receive damaged shipments from time to time. If your company paid for shipping, you would likely have to sort out the issue with the shipping company. If the vendor paid, you're off the hook for that part, but you will still need to notify the accounts payable department to avoid paying an invoice in full while sorting out the issues.
Outdated supplier information
It can cause quite a few headaches for the accounts payable department when they realize they have incorrect information for a supplier. This can lead to undesirable disruptions rippling throughout departments across your entire business. By automatically updating the accounts payable department when the purchasing department uses a new vendor, you can easily avoid this common stumbling block.
Hidden costs
One of the biggest pitfalls that an organization can find itself dealing with is vendor negotiation and hidden costs. When your business needs a good or service, it is easy to push the approval workflow to keep your business running. However, with the right procurement software, you can see the total cost of dealing with a vendor upfront. For instance, you will know if you're paying a handling fee, eligible for discounts, and any associated shipping costs. Order.co works directly on behalf of businesses to negotiate the best price on any item.
How to modernize your purchase-to-pay process
If your organization is still doing things the old-fashioned way, the odds are high that you've already fallen behind your competition. By now, you should see how automating your purchasing and procurement processes can increase cash flow, improve supplier management, capture early payment discounts, and much more. As businesses worldwide learn to adapt to a changing landscape quickly, the motto "Disrupt or be disrupted" rings true louder than ever before.
As Deloitte's 2019 Global Chief Procurement Officer Survey outlines, threats to established supply chains, an economic downturn, and managing risk with mega-suppliers are at the forefront of many executives' concerns. In fact, 61% of respondents feel that procurement-related risks have increased over the last 12 months. Adding to these concerns is how quickly talent models are changing and whether procurement teams can deliver on strategy. Confidence in established processes is waning in favor of more agile processes to maintain a competitive edge.
Implementing intelligent spend management processes are an integral part of a successful P2P strategy. Case in point: Cozen O'Connor, a $470 million law firm with multiple locations around the world. The firm often dealt with the inability to see a truly accurate picture of their spending practices. This puts them at a significant buying-power and negotiation disadvantage.
What Cozen O'Connor thought was a convenient process actually ate away at their profits unnecessarily. That is, until they implemented Order.co. Our platform was able to bring the firm 100% spend visibility and save them $60k-$70k per year on the same supplies they were purchasing before. What could your business do with that money?
Rising to the top of the game with purchase-to-pay automation
Order.co offers a streamlined end-to-end Purchase-to-Pay solution to save our clients 20% on purchases. We've paid special attention to crafting procurement software that is easy to use for every member of your team. With Order.co, you will have the tools you need to rise to the top of the accounts payable game. We want to show you the Order.co difference! Schedule a free demo today.
Get started
Schedule a demo to see how Order.co can simplify buying for your business.
"*" indicates required fields