vendor story
Marlo Beauty Supply delivers quality products with a digital-first approach
How Marlo Beauty Supply Leads the Way in Cosmetology Procurement in Partnership with Order.co.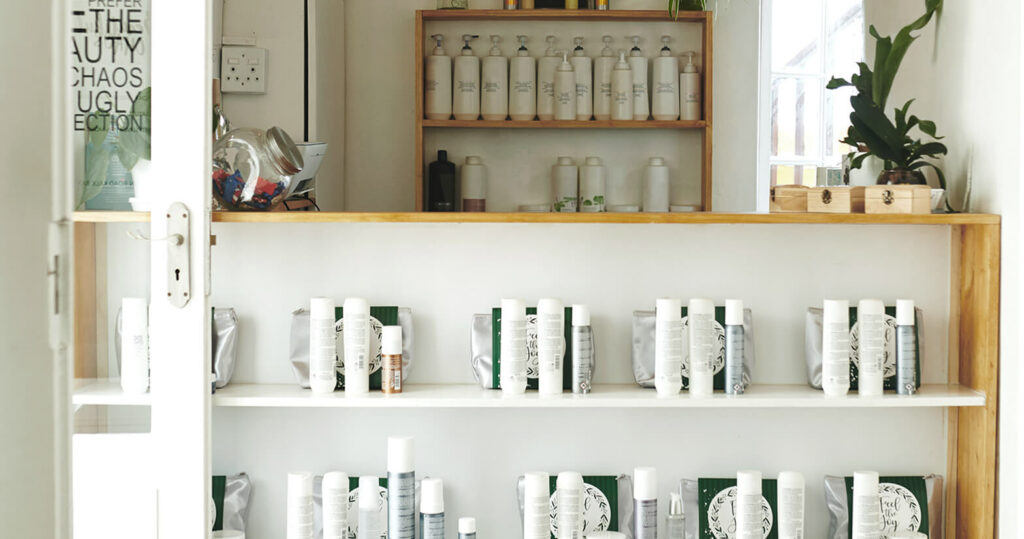 In this conversation, Ingmar Korstanje, President of Marlo Beauty Supply, discusses his company's mission and dedication to delivering an exceptional customer experience, with a strong emphasis on e-commerce. The discussion highlights their partnership with Order.co, focusing on efficient communication and technology. The conversation also touches on Marlo Beauty Supply's future goals and their approach to introducing new product lines based on customer demand. In essence, it offers valuable insights into the world of beauty supply distribution and Marlo Beauty Supply's customer-centric strategies.
---
Topics in this story:
Providing a better customer experience
Goals and aspirations for Marlo Beauty Supply
---
Tell us about Marlo Beauty Supply, its mission, and the range of products that you offer.
I always like to tell people that we're a combination of Ace Hardware/Costco to the professional cosmetology trade. There are millions of hardworking women and men servicing tens of millions of clients every week in the United States, and our motto is where professionals shop for value. So, every order, every time; we're as much a logistics company as we are a distributor.
How so?
Of course, it's about the products going into the box, but there's so much more into it in terms of nerding out about the thickness of corrugated, using gripper tabs for liquids, the package fill that we use from our packaging partners — just to make sure that when our customers order, they get their order on time and in good shape so that they can go run their business. It's not just about what's going in the box.
There are plenty of challenges when it comes to purchasing supplies at different salons or spas. How does Marlo Beauty Supply provide customers better experiences and avoid those challenges?
We're definitely one of the leaders on the digital and e-commerce side of things, in regards to the beauty supply distribution space. 
Just from a digital-first mindset, about 85% of our transactions come from e-commerce. That's split 50/50 between desktop and mobile — and mobile just continues to grow as everybody can imagine. And I don't think that there's a stylist that doesn't have an iPhone on their station, so we stay super in tune.
We focus more on analytics than probably any other distributor in our industry. And, we're really an e-commerce company at heart, that happens to do distribution. So, we're very, very conscious of the fact that every time someone either live-chats with us or places an order with us, they're choosing to do business with us to run their business — and that's about as personal as it gets for us.
Speaking of personal, how did you become involved with Marlo Beauty Supply? What inspired you to join the company?
I've always been intrigued about the Business-to-Business channels more than Business-to-Consumer. And I just love the hard work ethic of trades, and cosmetology is about as much fun of a trade as you can find out there.
And before I joined the company, I had a background in logistics and finance. So it's a pretty good match.
Moving on to our partnership, how did you first hear of Order.co?
Well, actually, I think that Order.co found us.
And, for one of your multi-unit clients that was in the spa space, and we noticed very early on, when your company was just getting started that, they were placing pretty consistent orders with us. So, we reached out to the leadership there and had a very nice chat about our capabilities and what their direction was and how we could help. And, gosh, I think over the last seven or eight years, it's just come into its own.
What's the experience like as a partnered vendor with Order.co? How had this partnership affected your company?
The best thing is that the communication is super smooth. And the communication helps us process getting the orders in. The technological capabilities of Order.co really help us do our part super efficiently. So, that's been super helpful for us.
Is there anything that differentiates Order.co from other partnerships you have?
We deal with a lot of multi-unit companies in our space. A lot of them are the parent companies or the franchisors of multi-unit locations. We found that the only company that we've been partnering with is Order.co simply because of your technological focus. There's some others have tried to do what what you guys are doing, but their tech stack is a little clunky. 
Pretty much every order that leaves our distribution center has our logo on it, so we want to make sure that the brands we partner with are going to put us in good standing when we ship that box out for them.
Are there any moments you can share that illustrate the positive impact of Marlo Beauty Supply's partnership with Order.co?
We're fortunate with that when that Marlo Beauty Supply box shows up at your client, it's just an immediate positive effect that we get. It's a big win on brand awareness.
Looking ahead, what are your goals and aspirations for Marlo Beauty Supply in the next few years?
Now that we've moved into a new distribution center, we just plan to deliver for our customers and our team members. If we get that right, everything else will fall into place.
Are there any new product lines that you're really excited about or hoping to launch in the near future?
There's nothing but opportunity. There are so many brands out there. We're conscious of making sure that companies we partner with have a good strategic vision for their brands and that it matches up with servicing the salon and spa professional — not the retail consumer.
We're pretty picky in terms of brands and manufacturers that we partner with, just because it takes an immense amount of effort to get new brands into our systems and out to our customer. But, we service around 30,000 individual accounts on an annual basis. So, we have a pretty deep bench from a customer-count perspective, and we really listen to them. 
We have a few brands that are on the docket to come into our ecosystem between now and the end of the year that are pretty well-known. We're attracted to those brands simply because of the amount of customers asking for them. 
We really listen to our customers first, specifically when we have the opportunity to speak to them. But, we also use our on-site search database to see what customers are looking for on marlobeauty.com. And then, we share that data back with prospective brands saying, "Hey, we have thousands of customers looking for your product — maybe we should do some business together." So it's a pretty neat way to take something to market.
Provide customers with payment terms without risk
Order.co now offers vendors Net Term as a Service. Get pre-approved in under 48 hours.
Get started