customer story
High Level Health unlocks net terms, reliable vendors, and seamless purchasing in the cannabis space
How High Level Health is pioneering the use of P2P software within the cannabis industry and saving $4,400 each month with Order.co.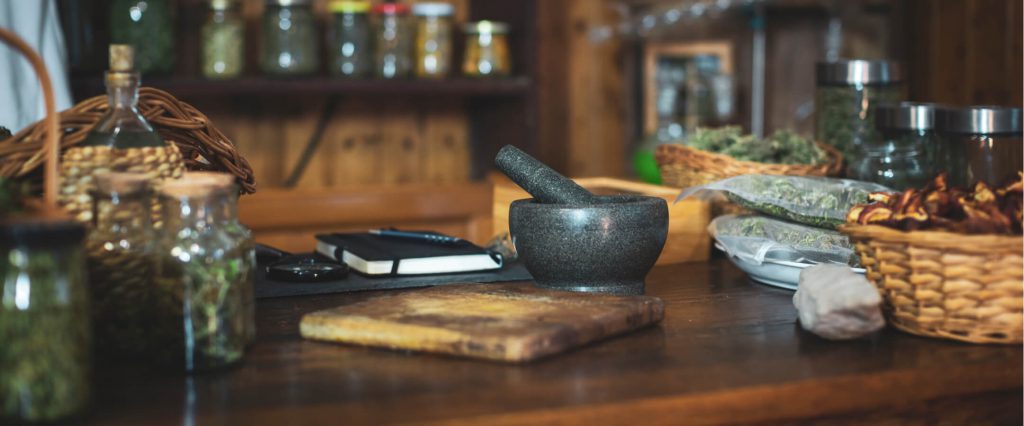 HIGH LEVEL HEALTH AT A GLANCE
7
Days to first order after implementation
100%
Percentage of invoices consolidated
$4,400
Monthly cash savings
104
Number of vendors consolidated
Neil, as the Staff Accountant, is responsible for reconciling credit card reports, posting daily revenue, and the processing and payment of monthly invoices. He oversees High Level Health's financials—constantly checking for variances and completeness, while ensuring compliance.
"[Order.co] keeps us more compliant within the industry and [helps us] have more control on the uncontrollables."
Neil Hesse
Staff Accountant, High Level Health
The problem
Industry bias: Vendors were hesitant to partner with a cannabis company
Financial limitations: No access to standard Net 30 payment agreements
Invoice Overload: Hundreds of monthly invoices with no organized payment process
Since the cannabis industry is so new and, frankly, marginalized, High Level Health found that many institutions and businesses refused to partner with them. "It is very hard to find a vendor that is willing to work with the cannabis industry as a whole," explains Neil. In an uncharted, yet promising industry, it is very difficult to grow your operations if other companies and suppliers refuse to associate. In addition to biases, cannabis companies are often alienated from common payment agreements. "We also aren't freely given regular extended payment terms, like Net 30"—stifling High Level Health's ability to strategize for future growth.
"I was digging through 400 pages of invoices and credit card receipts, and when we didn't have receipts, we didn't know what to do."
Neil reveals their purchasing process was "like the Wild West"; he explains that product purchasing was, essentially, "like being given a credit card and buying whatever you wanted, with no approval process." Neil spent hours shuffling through hundreds of receipts—especially amid opening new locations—to make sure every product and purchase was accounted for. "I was digging through 400 pages of invoices and credit card receipts," says Neil, "And when we didn't have receipts, we didn't know what to do."
The solution
High Level Health partnered with Order.co in July of 2020 to establish a reliable P2P partnership and to gain support through each step of their company's growth.
"Overall, we needed a platform that was going to streamline our entire ordering process," emphasizes Neil. With a vision for expansion, Neil and his team have full confidence in Order.co's ability to seamlessly be integrated into each location—being a catalyst for High Level Health's expansion across the country. Neil says, "With Order.co, we can focus on making our business better, and not have to focus on a tedious payment process."
High Level Health's location managers have a newfound autonomy in their purchasing—giving Neil the ability to keep track of High Level Health's spend and plan for future expansion. "Our team loves having everything they need in one place," says Neil, "Now, they can focus on what they're good at like growing plants or running stores, not ordering random supplies every month." Getting his team on-board with Order.co was also a seamless process. Neil explains, "I tell the store managers, 'Order.co is just like Amazon'."
Neil and his team purchase from one, all-encompassing vendor, and if a product goes missing or is damaged, "Order.co takes care of it."
7
Days to first order after implementation
100%
Percentage of invoices consolidated
$4,400
Monthly cash savings
104
Number of vendors consolidated

The outcome
A reliable, cannabis-friendly P2P partner
"With Order.co, we now have a vendor that we can trust," expresses Neil, "It's nice to know that we won't be ostracized." High Level Health now has a centralized platform they use to not only purchase any product they need but buy from vendors who are able to deliver shipments to their remote locations. Neil also recognizes the role of purchasing software in competing in the cannabis industry. "Cannabis companies need to revolutionize their purchasing process or else they will be left in the dust," Neil explains. Order.co has given High Level Health a dependable platform that Neil and his team can rely on to help them navigate this new, yet thriving, industry.
Rapid expansion made easy
Since High Level Health has access to all previous orders from established locations, managers can order the products they need and "already have the products at their location before they even start." By utilizing Order.co as their go-to P2P platform, Neil says new locations "are able to expand almost instantaneously." From day one, location managers can access Order.co's consolidated product lists and order everything they need to get up and running—without a hitch.
One weekly invoice
"Our payment process is so easy now," explains Neil, "I get one invoice every week, and it's processed within the hour." High Level Health has realized a 10X reduction in their monthly invoices— "removing a high level of stress" from Neil and his finance team. With Order.co, High Level Health seamlessly pays all of its vendors monthly, only receiving one invoice. Naturally, with a centralized payment process and consolidated invoices, Order.co gives High Level Health higher visibility on their purchases. Neil can "better analyze each location's spend" and spend less time paying hundreds of invoices.
Improved cash flow
In the cannabis industry, accessing flexible payment agreements is critical for strategic growth and development. Using Order.co as their vendor of record, High Level Health can take advantage of Net 30 payment terms—an advantage widely unavailable to most cannabis companies. "Order.co's net terms have really helped our cash flow strategy," says Neil, "We are able to split up our bigger bills and better forecast our payments. Instead of having a $300,000 bill at once, we can split up our payments so that they are easier to manage." Order.co's net terms give High Level Health the ability to incrementally pay their bills—affording them the ability to expand.
A platform that pays for itself
High Level Health frequently realizes the benefits of Order.co's strategic sourcing—saving Neil and his team $4,400 monthly on products. As a result, High Level Health's product and time savings have amounted to more money saved than Order.co's yearly fees; essentially, Order.co makes High Level Health money—year after year. "From my time alone, loss vs. gain, Order.co has already paid for itself," claims Neil.
"This platform is a great way to alleviate the smaller, less important issues of the industry and purchasing process. Order.co helps us focus on the things we should be focusing on."
Neil Hesse
Staff Accountant, High Level Health